In the roots of the Walt Disney Company, one will find the desire and commitment to be involved in the community and lend a hand when there is a need. In 1983, the first organized group of cast members formed a team in order to provide service to local non-profit organizations. As their mission earned momentum and success, an official company-wide program named Disney VoluntEARS was launched in 1992.

The Disney VoluntEARS program invites cast members and their families "to contribute personal time, expertise and effort to make a positive impact on our community while furthering the ideals of The Walt Disney Company." As a result, cast members around the world give their time and talents to work on projects that benefit children and families through educational, health, environmental, and social service endeavors as well as initiatives that focus on the arts and military outreach. In 2021 alone, a total of 342,000 service hours were logged by thousands of cast members! What a true example of how the "magic of Disney" can extend beyond the entertainment and attractions that we experience at the park.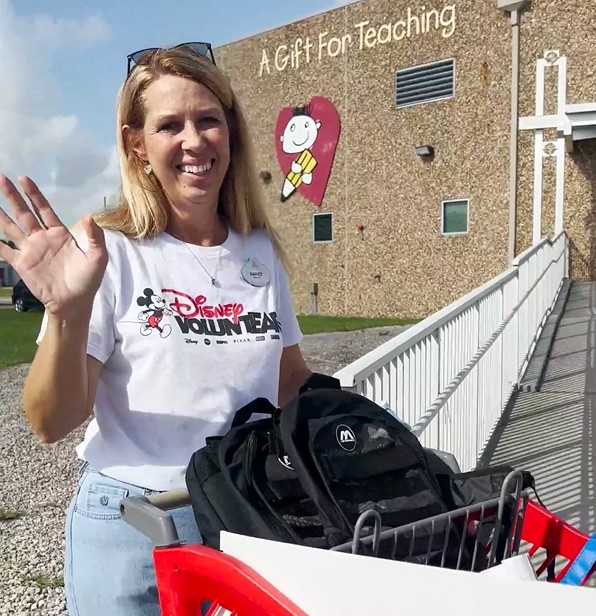 This past summer, cast members of Walt Disney World Resort once again participated in an initiative to support the local community through the organization "A Gift for Teaching." A Gift for Teaching aims to provide classroom supplies for those students in Central Florida who are in the most need. By providing the essential tools, a Gift for Teaching empowers teachers to create a more optimum classroom environment resulting in more effective instruction.
This year, Disney VoluntEARS supported the efforts by A Gift for Teaching in a variety of ways. First, Disney VoluntEARS held a school supply drive that resulted in the collection of over 40,000 items! Next, DisneyVoluntEARS delivered the items to the warehouse and donated their time sorting through and organizing the supplies, setting up a store-like environment where teachers can come to "shop" for their students. When A Gift for Teaching hosted their annual special event called New Teacher Shopping Day, Disney VoluntEARS  were there assisting first-time teachers gather supplies for their classrooms. Disney VoluntEARS also contributed during another big event named Big Backpack Build where a total of more than 15,000 backpacks were filled with essential school supplies. What's more is that in addition to the total of 2,000 hours of service logged by Disney VoluntEARS for A Gift for Teaching prior to the start of the school year, a sum of $17,000 was raised for the teachers in the local community. What an impact!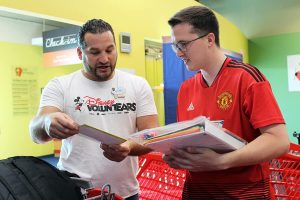 This summer's donation of time and money from Disney VountEARS is just one instance of the incredible generosity that exists within the Walt Disney Company. Are you a cast member who has participated in a Disney VoluntEEARS experience? Which organization would you love to see Disney VoluntEARS help with next? Let us know in the comments below!
Featured Photo by Disney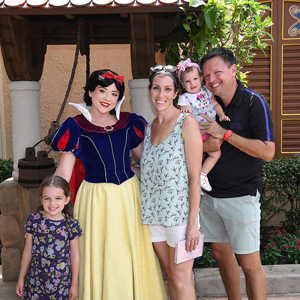 Written by
Shelley Wehler
Contributing Writer
Shelley is a stay-at-home mother of two girls living outside of Charlotte, North Carolina. Her love of all things Disney has grown even more as she sees the magic come alive through the lens of her young daughters. She spends her free time keeping up with the latest in Disney news and daydreaming of her next trip to the parks!