Disney has recently announced that their firework spectacular Disney Enchantment will have a later start time come March 13th, 2022.
This firework show currently begins at 8:00 PM, but will be moving to a later start time of 9:00 PM. This upcoming change is due to the fact that with the return of Daylight Savings Time, the sun will be setting later in the day. Since the fireworks and castle projections are best seen when it is very dark, Disney needed to make this time adjustment so that the show could be enjoyed properly. Beginning March 13th, Disney will also be extended Magic Kingdom's hours to 9:00 PM, with the fireworks set to close down the park. Guests who have extended hours will still be able to stay in the park after Enchantment is finished.
In addition to the ongoing time change beginning on March 13th, Disney Enchantment will also be starting at 9:00PM on February 14th, presumably due to the Valentine's Day holiday.
Disney describes Enchantment as "a world of wonder filled with friendship, love, and fun" that inspires "everyone to believe in magic," and they would be right. This nighttime spectacular features projections as well as fireworks that create a unique experience. This show is definitely one that guests won't want to miss.
What are your thoughts on Disney moving Enchantment to a later start time on March 13th? Do you prefer a later start time for fireworks or do you like to leave earlier in the evening? Let us know in the comment section below!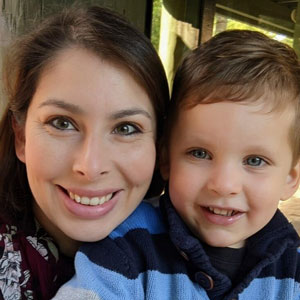 Written by
Rachel Van Norman
Contributing Writer
Rachel fell deeply in love with all things Disney as a little girl. Now as a wife and a mother herself, she shares this Disney obsession with her son and everyone around her. From her love of princesses to eating all the Disney food, Rachel spends her time radiating Disney magic and keeping everyone up to date on Disney news.