Going on a
Disney Cruise
is an incredible experience, and packing for the trip can be just as exciting. One of the most important aspects of prepping for a Disney cruise is choosing which outfits to pack. Here are some tips on what to wear and how to curate outfits for your upcoming Disney cruise!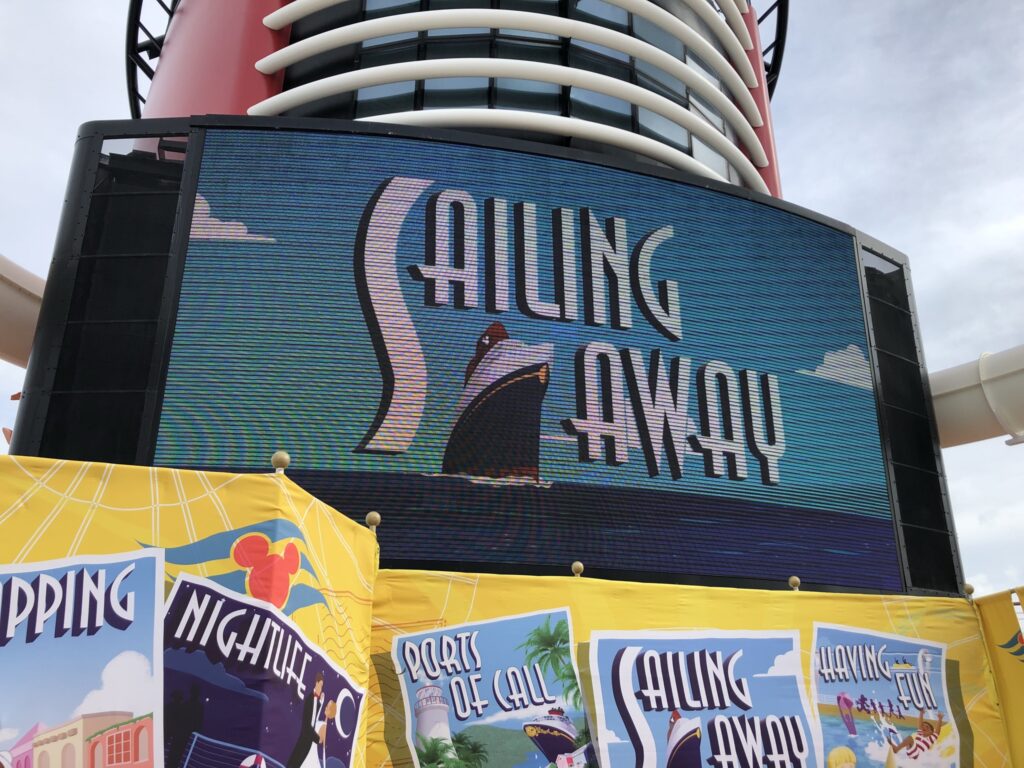 A Disney cruise offers a variety of activities, from
swimming
and sunbathing to formal dinners and Broadway-style shows to specialty adults-only activities and everything in between. There is something for everyone on-board a Disney Cruise Line cruise ship. Make sure to pack outfits that are appropriate for each occasion based on your planned itinerary. For example, pack swimwear and flip-flops for the pool and beach, casual outfits for daytime activities, and formal attire for formal night and of course, don't forget your pirate attire! You'll find more helpful dining dress code information here:
What is the Dining Dress Code | Disney Cruise Line (go.com)
Navigating the ships of Disney Cruise Line can involve a lot of walking, so it's important to pack comfortable broken-in shoes that you can wear for long periods of time. Sneakers, sandals, and flip-flops are all good options for daytime activities, while dress shoes or heels are appropriate for formal dinners and shows. Sneakers can also be used as footwear for the fitness center on board or walking the decks early in the morning or for a shore excursion. It's better to have extra footwear to rotate through, than blisters!
While the weather in the Caribbean can be warm and sunny, it can also be unpredictable. It's always a good idea to pack layers and remember to bring a light jacket in case the weather gets cooler. It tends to be a bit chilly in the dining rooms so a light sweater or cardigan is perfect to add over the top of an outfit should you get cold. No matter where in the country I visit, I always recommend packing something comfortable and warm. My husband and I got up early and had coffee on Deck 12 on the Disney Dream to watch the early-morning October sunrise and we were very thankful we each brought something warm to wear (nothing fancy – a hoodie and sweats will do the trick)!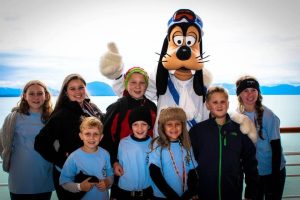 Consider the length of your cruise, participating in theme nights or formal dinners during your cruise. Disney offers a variety of themed cruises, such as Star Wars or Marvel at Sea and Pirate Night. Don't forget about the Holidays! The ships will be festive through the winter holidays and if you're cruising near Halloween, you'll have a wonderful time celebrating Halloween on the High Seas. While dressing up is not mandatory, it is a lot of fun (and makes for a fantastic photo op!) for the whole family! You do not need to break the bank with themed outfits, however. Pair creativity and some inspiration from Pinterest and you'll find anything you want from Amazon, Target, Walmart, and Hot Topic. I've seen foam pirate hats and swords in Bullseye's Playground at Target and other pirate accessories in the birthday party favor section!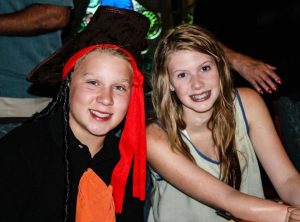 When packing for a Disney cruise, it's important to pack items that you can mix and match to create multiple outfits, so think of this as a mini capsule wardrobe. Packing in this way will help you save space in your luggage and give you more options for what to wear and take the guesswork out when it's time to get dressed.
Accessories can make or break an outfit, so don't forget to pack them. Sunglasses, hats, and jewelry are all great accessories to bring on a Disney cruise. If you're dressing up for Pirate Night, you can find other inexpensive Pirate themed accessories at Party City. You will have an in-room safe in your stateroom, which is a great place to store your passports and valuables, but costume jewelry is not only accepted but encouraged. Have fun!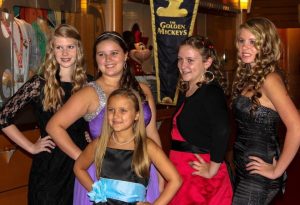 Now, for formalities. Disney has a dress code for certain areas of the ship, such as the adults-only dining rooms and nightclubs. Make sure to pack outfits that adhere to the dress code, but don't feel pressured to do any of this. Many people opt to order room service or grab a burger and fries from quick counter service.
A Disney cruise is a fun and exciting experience, so don't be afraid to have fun with your outfits. You can incorporate Disney-themed clothing or accessories, or even dress up as your favorite Disney character for a themed night. Packing and prepping for a Disney cruise can and should be a fun and exciting experience. Don't forget to have fun with your outfits and enjoy the magical experience of a Disney cruise.
Featured Photo: Bobby Asen.
Written by
Lindsay Wilcox
Lindsay is a wife, mom and bonus mom living in the Sunshine State! Her love for Disney began in the 80's when she'd watch Mousercise before school in the mornings and it's been going strong ever since. Now, as a mom, she lives through her children and loves experiencing the magic and wonder of Disney with her blended family. She enjoys creating helpful content so other families can enjoy immersing themselves in Disney too!