The latest news for those hoping to set sail is that Disney Cruise Line has cancelled its July 2021 sailings from the United States. Disney states that this development is due to new information provided by the Centers for Disease Control during discussions on the safety of guests on cruises.
For those who had already booked their trip for July of this year, Disney is offering a generous 125% cruise credit that will be eligible for future cruises, which will be credited to the guests' account automatically. The other option available to guests is a full refund. If the guest chose to make partial payments, they will receive what they have paid back.
Disney Cruise Line released this official statement.
We continue to Work closely with the U.S. Centers for Disease Control and Prevention to carefully review and implement their recently released guidance and refine our protocols for a responsible and gradual return to service in the U.S. waters. Given the ongoing nature of these discussions and the time needed to staff and prepare our ships, we are canceling Disney Fantasy sailings through July 2021.
Once you have decided on an alternate sail date, you may contact your travel agent. Your agent may place a reservation on hold for you by applying this credit as a payment option when booking a new reservation online. Guests that have not paid their reservations in full will automatically receive a refund of what they have paid so far.
– Disney Cruise Line
This development comes on the heels of Disney recently sharing some exciting new details about their brand new Disney Wish cruise ship, which boasts some incredible new experiences, and got many Disney fans hopeful for a chance to set sails with Disney once again.
Did you have a Disney Cruise planned? Or will you be waiting to book until the amazing Disney Wish enters service next year? Let us know in the comments below what your new Disney travel plans will be.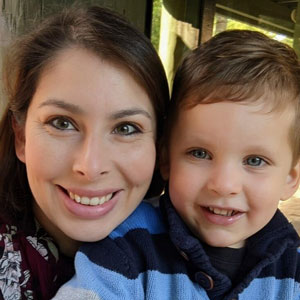 Written by
Rachel Van Norman
Contributing Writer
Rachel fell deeply in love with all things Disney as a little girl. Now as a wife and a mother herself, she shares this Disney obsession with her son and everyone around her. From her love of princesses to eating all the Disney food, Rachel spends her time radiating Disney magic and keeping everyone up to date on Disney news.