While the Lunar New Year doesn't officially begin until February 12 this year, Disney World has already gotten a head start. The World of Disney store at Disney Springs is already stocked with merchandise for this year's Lunar New Year celebration. This opportunity allows guests to prepare to celebrate the Spring Festival (as it's called in Mainland China) in style.
There are 12 animals in the lunar zodiac, with each animal cycling back every 12 years. This year marks the Year of the Ox, which is considered the second in the cycle. Those born in the Year of the Ox are considered to be hardworking, earnest, and honest.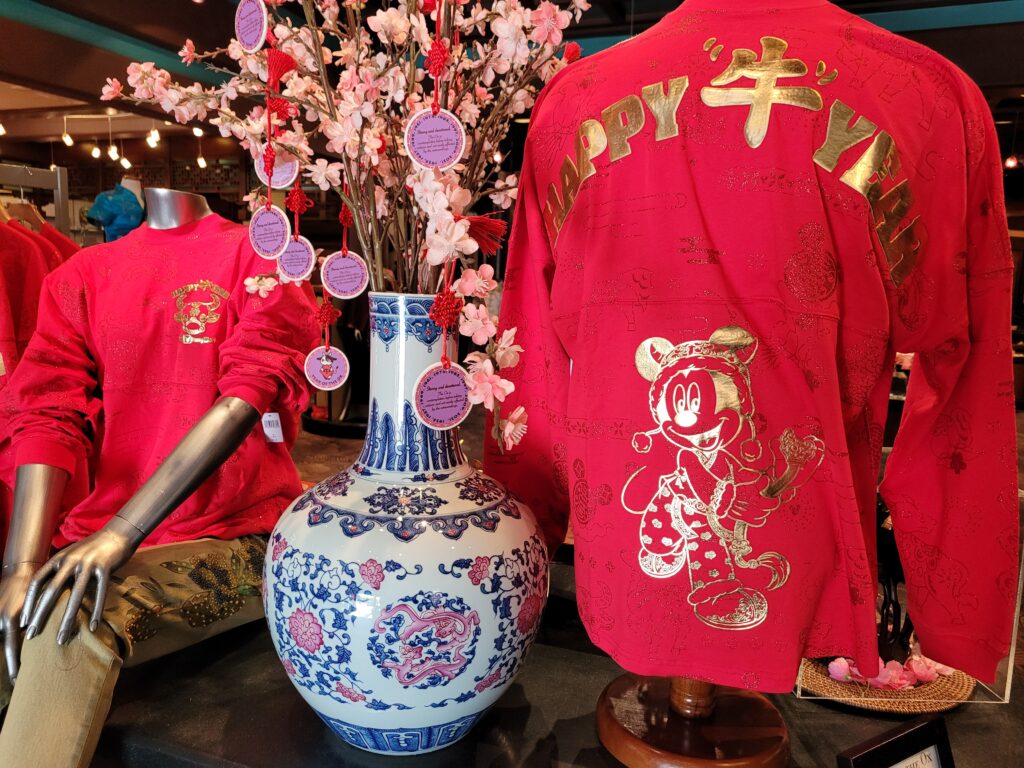 For those wanting to participate in this year's festival, you can find a gorgeous spirit jersey celebrating this Lunar New Year at World of Disney. This spirit jersey is bright red (representing good fortune) with a stylized golden ox face in the front top left corner, with the rest of the jersey covered with shadowy flowers, hidden Mickeys, Chinese designs, as well as some other animal members of the Chinese zodiac. Underneath the ox face is the Walt Disney World logo in gold, and just above the ox face, it says Happy "牛" Year, which is also emblazoned in large gold font across the back. "牛" is pronounced "niú" (similar to "new") and means "ox," making this a fun Mandarin-to-English pun.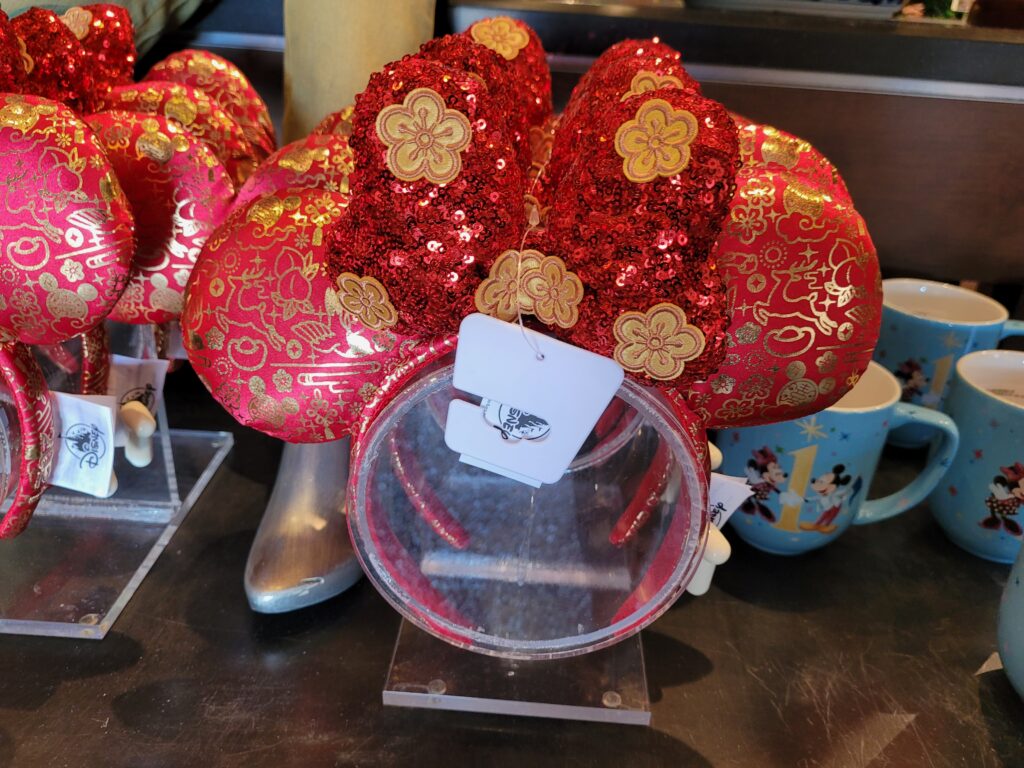 On the back in gold you can also find Mickey in his Chinese outfit, ready for the celebration. Of course, you can also find Minnie Chinese New Year ears, as well, with the ears made from a beautiful red satin with golden Chinese designs (and hidden Mickeys) on it, and a red sequined bow with golden flowers on the front. In previous years, Disney has also offered Lunar New Year-themed pins, plushes, and Annual Passholder t-shirts, but Disney has not yet revealed if there is more merch coming.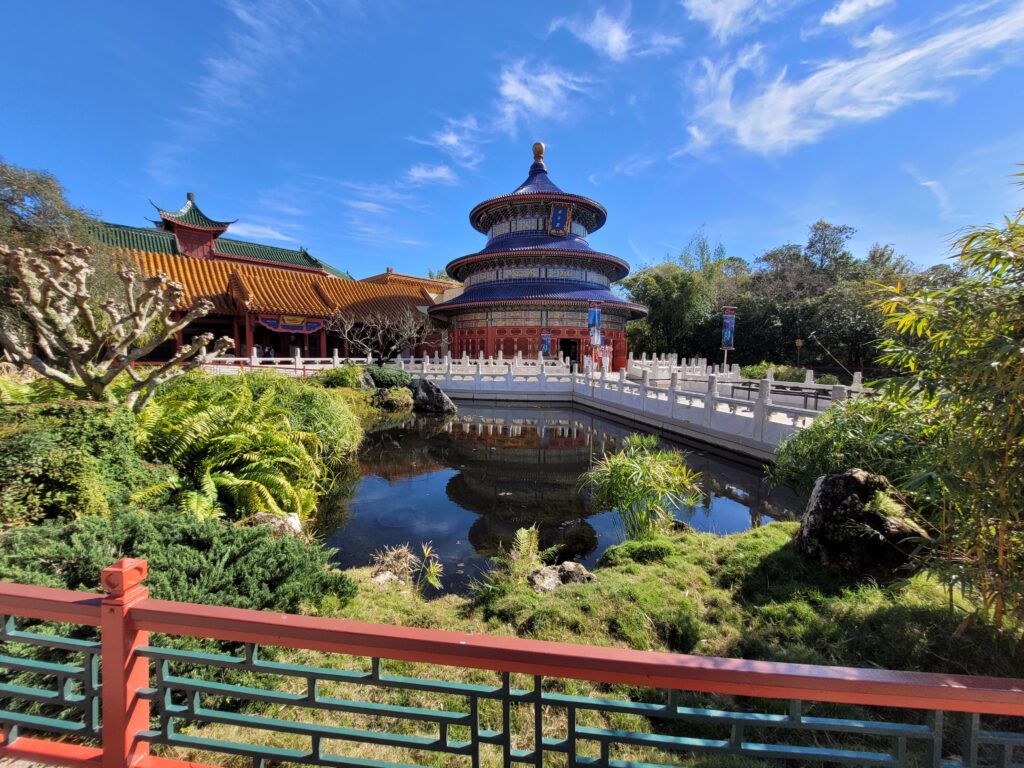 The best way to celebrate the Lunar New Year at Disney is in the China Pavilion in EPCOT's World Showcase. While Disney World has not yet announced if they are going to have an official celebration there as they have in the past, there is still plenty to enjoy in the pavilion. With the Festival of the Arts currently at EPCOT (and not ending until February 22), the Chinese food stand in the pavilion, the Painted Panda, is offering snacks like Old Shanghai Shi Zi Tou (pork and water chestnut meatballs served with Taro Root) and Sichuan Red Hot Mala Shrimp, as well as a number of beverages, both alcoholic and non-alcoholic.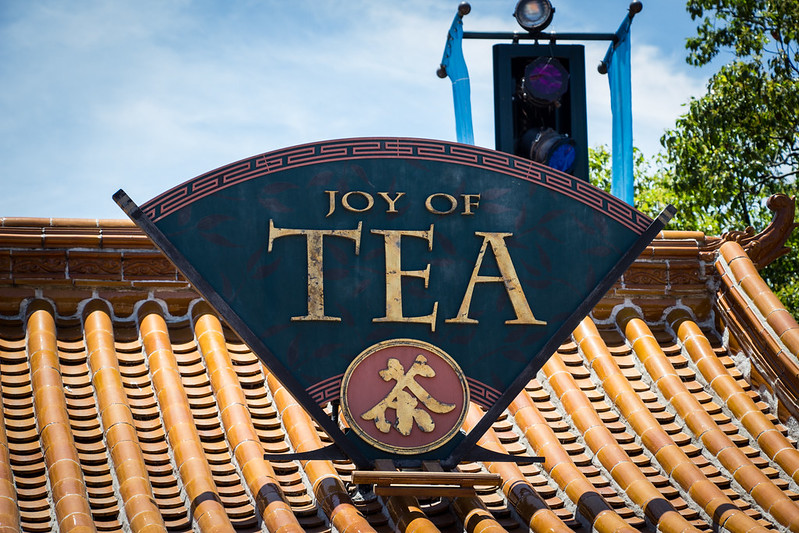 Lunar New Year celebration staples in China include spring rolls to welcome the coming spring, dumplings that represent the transition between the old and new, noodles representing a long life, steamed fish that symbolize food and wealth for the coming year, steamed chicken representing family and rebirth, and rice cakes representing a year better than the one before. While Lotus Blossom Cafe and Nine Dragons Restaurant in the pavilion are still temporarily unavailable, if they have not reopened by the Lunar New Year, guests can still enjoy the snacks and drinks at The Painted Panda and Joy of Tea.
Similarly, while the acrobats in the China Pavilion are currently unavailable, guests can enjoy the Reflections of China in the temple there, modeled after Tiāntán, the Temple of Heaven in Beijing. Reflections of China is a 14-minute short film in Circle-Vision 360-degree showing the wonders of both ancient and modern China.
While Chinese New Year may be a bit different at EPCOT this year, there are still plenty of great snacks, shopping, and entertainment to enjoy. Of course, be sure to wear plenty of red to bring you good fortune into the new year, and make sure to wish your family and friends a Xīn nián kuài lè (Happy New Year)! If you're interested in learning more about the Lunar New Year in general, or the Year of the Ox specifically, you can find more information here.
Book last minute DVC Rentals to celebrate Chinese New Year 2021 at Disney World. See our confirmed rental reservations below.