Something special is returning to Disney California Adventure this spring! Beginning March 4 and lasting through April 26, 2022, guests will experience a celebration of culinary arts through a variety of special food booths and entertainment offerings paying homage to the park's home, California! Whether you're looking for something new to eat or discover something new to do in the park, you won't want to miss the Disney California Adventure Food and Wine Festival!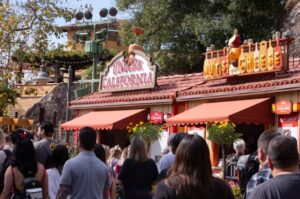 Live Cooking Demonstrations Every Weekend
Not only will the Disney California Adventure Food and Wine Festival feature more than one dozen outdoor marketplaces from which to grab a bite to eat or a fun beverage, but there will also be culinary demonstrations each weekend. Featuring Disney chefs and local chefs, be sure to check out live cooking presentations taking place on the Hollywood Backlot stage. From main courses to pastries and candy, watch and learn how these cooking experts transform their ingredients into an impressive and delicious dish every Saturday and Sunday throughout the festival's duration. Most cooking demonstrations will take place in the afternoon hours. Stay tuned to the Disneyland App to verify times showtimes on the day of your visit!
Family-friendly Entertainment
If you'll be visiting the Disney California Adventure Food and Wine Festival with little mouseketeers, you'll find plenty of fun for them in Hollywood Land as well. Inspired by the new Disney Junior series "Alice in Wonderland's Bakery," look for "Alice's Wonderland Bakery Unbirthday Party." This special experience for children ages 3-11 allows them to decorate their own cupcake and requires a sign-up that opens 45 minutes before the event start time. Also, keep your eyes peeled for Chef Goofy and Chip and Dale! Join them for a dance as they make music with their pots and pans.
You'll also find a variety of live musical performances at the Palisades Stage and Paradise Gardens Bandstand throughout the festival.  This is a great place to take a rest and enjoy the atmosphere!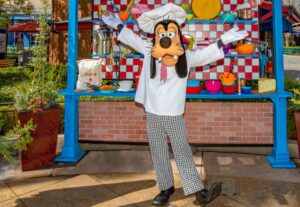 Special Ticketed Festival Events
Are you interested in learning more about making your own beer, wine, or cocktails? For a price of $25, guests age 21 and older can sign-up to for a tasting and learn how to make their own! Choose from a wide-range of classes offered Thursday-Sunday throughout the festival.
If your interest lies more in wine pairings, take advantage of one of the 3 wine-tasting receptions offered this year.  Presenters from 3 different California wineries will host each event and educate the guests on each wine's unique taste and pairings!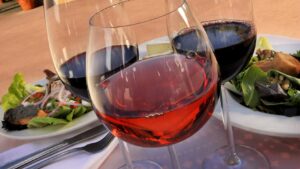 Experience A Returning Attraction For A Limited Time
Guests of Disneyland rejoice: Soarin' Over California is making a return just in time for the Disney California Adventure Food and Wine Festival! Soarin' Around the World will get a glow-up and become Soarin' Over California as it takes you on a flight over the beautiful Golden State. Is Soarin' one of the attractions you ride each visit? If so, make sure to leave time to ride this sure-to-be-popular attraction during the festival!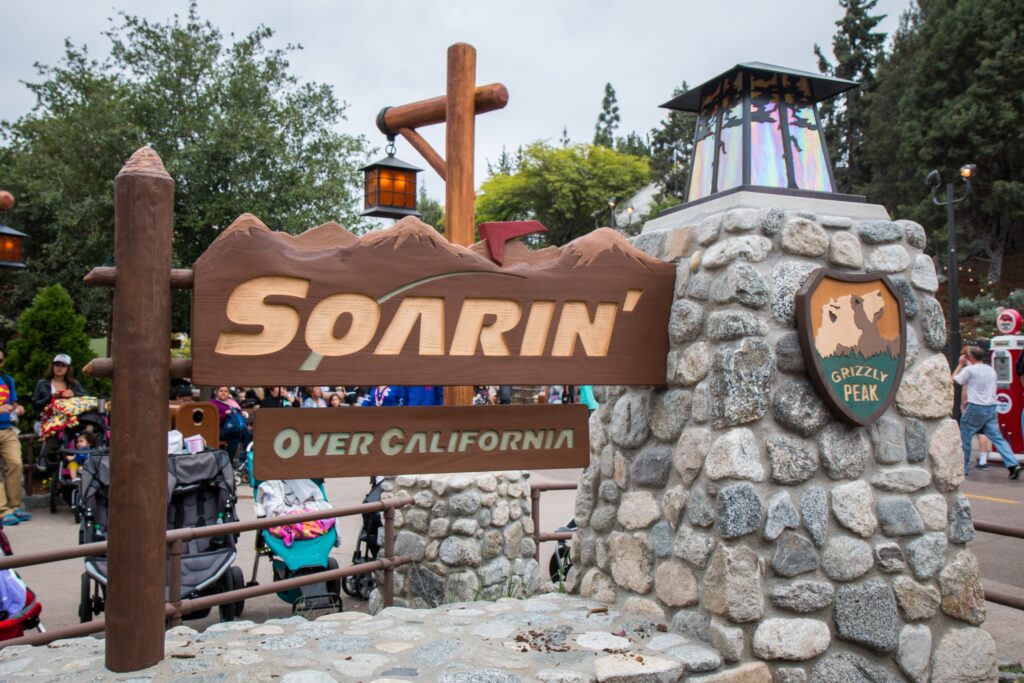 Like all Disney festivals, a valid park ticket and park reservation is required in order to participate in the offerings described above. In case you won't make it inside of the park, you can visit Downtown Disney where you will find some festival-inspired offerings at select restaurants. Some resort restaurants will also celebrate the California Food and Wine Festival by adding additional items to their menus.
What are you looking forward to the most this year at Disney California Adventure Food and Wine Festival?  Let us know in the comments below!
Featured Image by HarshLight (CC BY 2.0)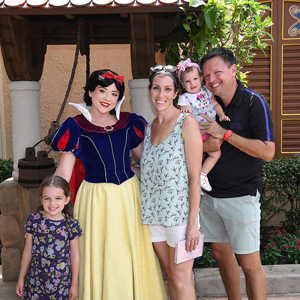 Written by
Shelley Wehler
Contributing Writer
Shelley is a stay-at-home mother of two girls living outside of Charlotte, North Carolina. Her love of all things Disney has grown even more as she sees the magic come alive through the lens of her young daughters. She spends her free time keeping up with the latest in Disney news and daydreaming of her next trip to the parks!