Loyal Disney Cruise Line cruisers were excited to see the announcement that a new category, Pearl, for the Castaway Club was added for those who have sailed more than 25 times. When the new Pearl Castaway Club Member level was announced by Disney in early February, the benefits weren't revealed, but many were happy to see this change as there are many guests who will automatically qualify. Last week, Disney Cruise Line released the benefits of this level and we're excited to share what the new Pearl Members can look forward to with their new status on sailings starting on May 1st!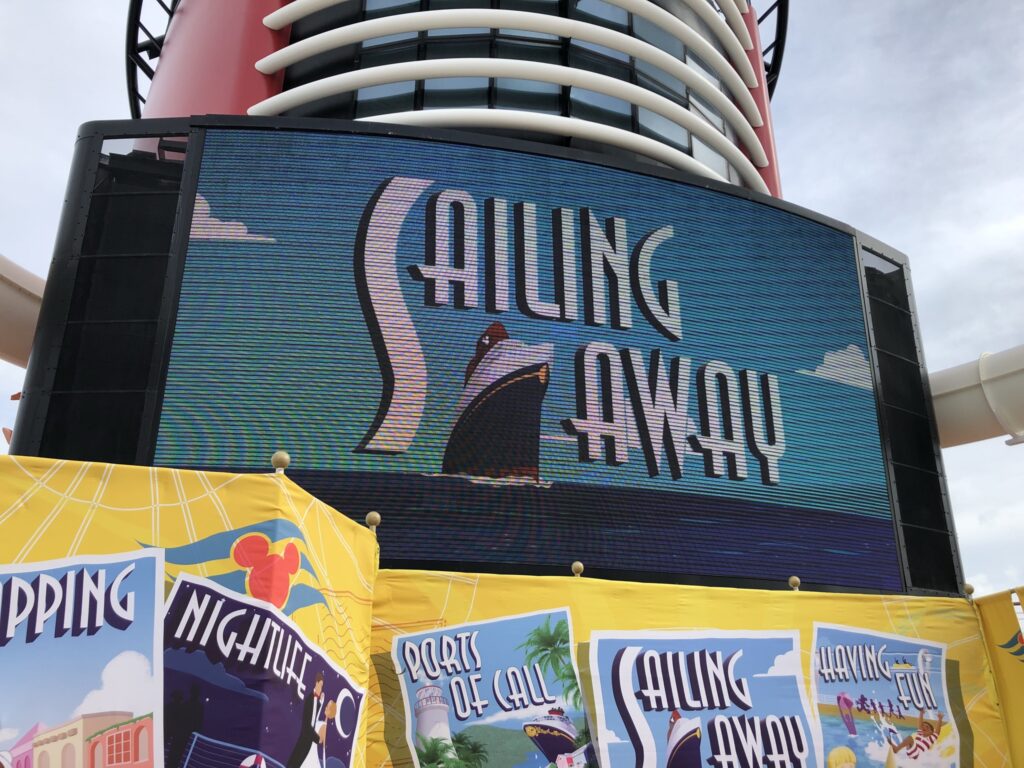 Disney's Castaway Club
If you're not familiar with the Castaway Club program, it is similar to most frequent travel type programs. After your first cruise, you automatically become a Silver cruiser. Once you have sailed 5 times, you become Gold and after 10, you become Platinum. As Disney Cruise lines is now celebrating 25 years, it seems appropriate to increase the benefits to their most loyal cruisers. Disney Cruise Line has updated the website to reflect the new Castaway Club Loyalty Program Benefits. All levels are given some kind of perk, but the benefits increase with each tier. The best advantage, in my opinion, is early booking of new cruises and on board experiences, especially when you've entered the Platinum level. But if you know anything about Disney, they are used to having repeat customers, and many have been requesting another tear to accommodate this elite status of cruisers.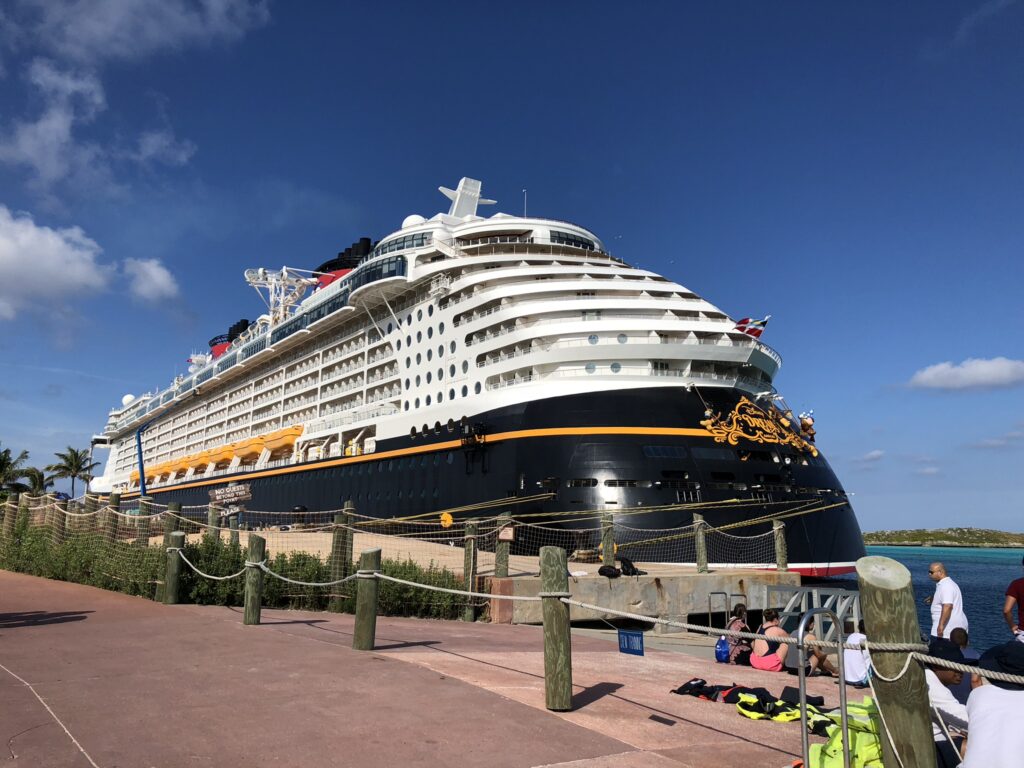 New Benefits For Pearl Castaway Club Members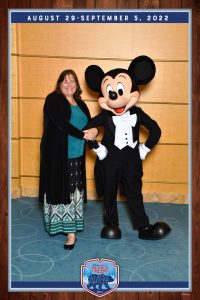 Pearl Castaway Club Members will now receive a complimentary Unlimited Photo Digital Package. This perk will be included in addition to all of the benefits of their earlier status, such as merchandise discounts and complimentary Palo dining. Depending on the length of the cruise, that is around a $250-300 photo package and it's a great opportunity for a boat load of pictures with the characters, family, and friends. (See what we did there or should I say sea?) Pearl members will now also be able to book new cruises and itineraries four days before general public booking, as well as 123 days prior to the cruise to book excursions and experiences on board, as long as the cruise is paid in full.
In Room Gift Revealed
A fun part of being in the Castaway Club is receiving a Welcome Back gift in your stateroom when you arrive. While it's a great perk, repeat sailors often receive a gift they already have. Disney Cruise Lines revealed that the Pearl Castaway Club Members, on the initial sailings of this new tier, will be receiving a refreshed assortment of Welcome Back gifts, including this set of tumblers.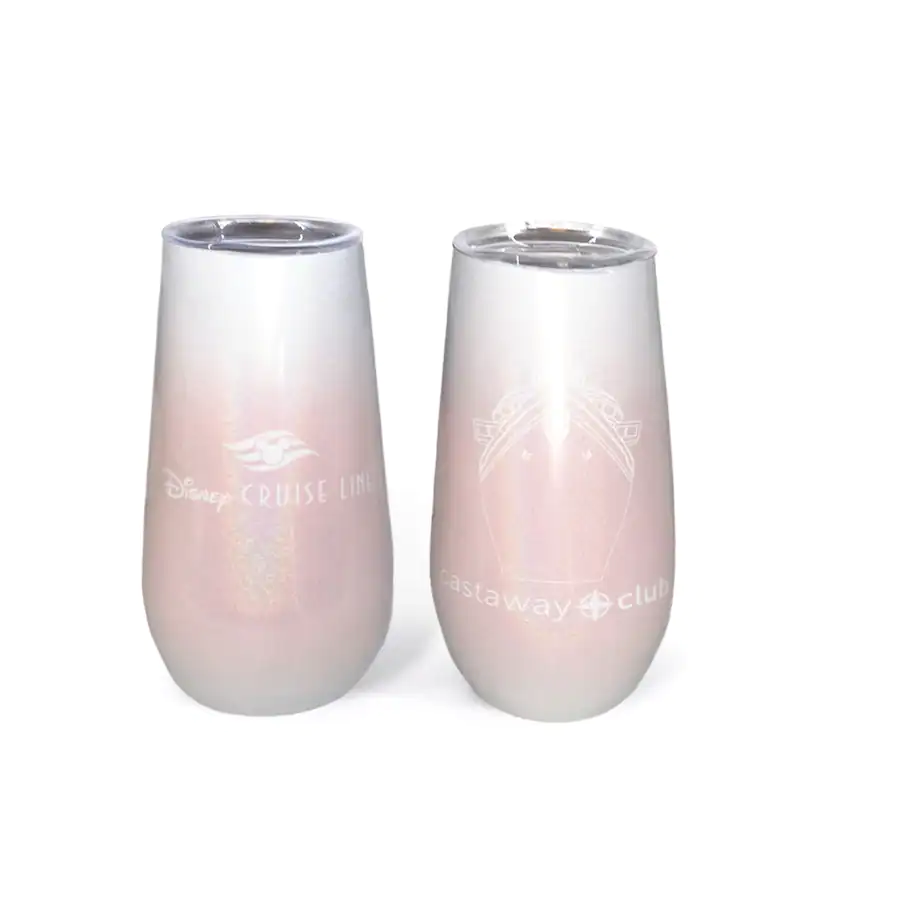 I'm sure there are lots of new Pearl Club members happy to hear they will see some new gifts!
I know I'm excited about this new tier of Castaway Club Members. We only have a few more cruises to sail before we reach this level, so it gives me something to look forward to as we sail on Disney Cruise Lines. Whether it's your first cruise or you are already in Pearl tier, be sure to reach out to DVCShop and receive 5% off your next cruise!
Featured Photo: Bobby Asen.
Written by
Karen Fountain
Contributing Writer
Karen has been a Disney fan her whole life and has been visiting almost yearly since 1997, when her daughter turned 4. She has become an avid cruiser with Mickey as well. Born and raised in the Washington, D.C. area, she recently she sold her business and with her husband, decided it was time to make the Orlando area their new home. They love being able to pop over to Disney on a whim and enjoy lunch or dinner at Disney Springs or catch a concert at Epcot.