It has been one week since the official opening date of Guardians Of The Galaxy Cosmic Rewind has been announced, as well as the news that certain groups would be able to enjoy a sneak peak at this attraction before it opens to the public on May 27th. Now the Guardians Of The Galaxy Cosmic Rewind preview dates have been officially confirmed!
As with prior attraction openings, certain groups will be granted previews of Epcot's newest ride. This includes Disney Vacation Club members, Cast Members, Annual Pass Holders, and D23 Gold Members. We now have all of the preview dates that are available to each of the different groups. Let's take a look at what each person can expect.
Cast Members
Cast Members appear to be among the first to ride Guardians of the Galaxy Cosmic Rewind. Previews will be on various dates, with the first on April 17th! The other dates for Cast Member previews are:
April 17th
April 18th
April 20th
April 21st
April 23rd
April 24th
April 25th
April 27th
April 28th
April 29th
April 30th
May 1st
May 2nd
On all of the days the previews will be taking place in between 1:00 PM and 3:30 PM. The first round of Cast Member previews will be limited to the Cast Members themselves, however, the second round of previews in May will include the option for Cast Members to bring their family and friends as well.
Disney Vacation Club Members
UPDATE – Disney Vacation Club Member Preview Reservations are now full.
Registration for DVC Member previews for Guardians of the Galaxy Cosmic Rewind is currently open as of April 14th, 2022 at 9:00AM. You will be able to get to the registration page with our link here.
Once you open up the page for registration you will be placed in a randomized virtual queue. After booking begins, those looking to join the virtual line will be placed in a numerical order. You will be able to see what number you are in the queue during this process. You will be automatically taken to the registration for when it is your turn. Be sure to have your DVC member number ready to go since you will need to put it into the registration form.
The dates for the Disney Vacation Club member previews are more limited than some of the other special groups, with only two days available for members to book. The dates available for DVC Member previews are:
Annual Passholders
UPDATE – Annual Passholder Preview Reservations are now full.
Many Disney fans woke up this morning to the knowledge that Disney opened up the registration for the Annual Passholder preview with no announcement! Registration is available NOW at this link. The process for registration is the same as for Disney Vacation Club members that is laid out above.
Dates for the Annual Passholder previews will be happening on the following dates:
May 8th
May 9th
May 10th
May 16th
May 18th
May 19th
May 20th
May 21st
Disney Park Pass reservations will not be required for these previews and will automatically be assigned on the Passholders selected day.
D23 Gold Members
D23 Gold Members will be able to purchase a preview of Guardians of the Galaxy Cosmic Rewind. Tickets for this event went on sale on April 12th for the event on May 15th, 2022. This event costs $40 and includes some major perks in addition to the preview. Here is what Disney says in their official event statement.
"First, you'll check in at the main entrance, where you'll receive your complimentary after-4 p.m. park admission and a commemorative credential. You'll have some free time to stroll and sample the EPCOT International Flower and Garden Festival with a dining card. After the sun has set, we'll gather around the World Showcase lagoon for reserved viewing for the new nighttime spectacular, Harmonious!
Then as the park closes, the exciting moment arrives as we invite you to make your way to the new World Discovery neighborhood where you'll embark on an all-new journey in the Wonders of Xandar pavilion.
As part of the EPCOT transformation this summer, strap in, get your game face on, and crank up your mixtape as you twist, turn, and blast through an awesome intergalactic chase. Welcome to Guardians of the Galaxy: Cosmic Rewind! It's a massive, first-of-its-kind family thrill-coaster only possible at EPCOT, where the Guardians of the Galaxy need YOU to save humanity on an amazing journey across space and time. Get ready to rewind, rotate, and head toward the action through an exciting space pursuit. This cosmic trip will be one of the largest fully enclosed coasters in the world, featuring the first reverse launch on any Disney coaster!
You'll be able to experience the attraction with fellow D23 Members and receive a D23-exclusive commemorative gift upon departure.
DETAILS
Event Includes:
Parking and park admission with park reservation to EPCOT after 4 p.m. on Sunday, May 15, 2022
$20 dining card to enjoy the EPCOT International Flower and Garden Festival (or other dining location of your choice)
Reserved viewing for Harmonious
Exclusive entry to preview of Guardians of the Galaxy: Cosmic Rewind
Check-in will be open from 3:30 p.m. until 6:30 p.m., with park admission beginning at 4 p.m. Members are able to explore EPCOT until the reserved viewing area for Harmonious opens at 8 p.m. for the 9 p.m. show.
The evening concludes with an opportunity to preview of Guardians of the Galaxy: Cosmic Rewind, receiving a commemorative gift upon departure."
Conclusion
Now that Guardians of the Galaxy Cosmic Rewind is completed, Disney is moving quickly. Previews are being scheduled for various groups already. These previews will allow many members of these exclusive groups to enjoy Epcot's newest attraction while skipping the huge influx of people that the park will have come Cosmic Rewind's opening on May 27th.
Are you hoping to get a preview date for Guardians of the Galaxy Cosmic Rewind? Have you received one already? Are you looking forward to this one of a kind roller coaster? Let us know in the comments below if you have scored a coveted reservation today!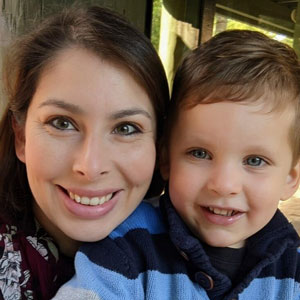 Written by
Rachel Van Norman
Contributing Writer
Rachel fell deeply in love with all things Disney as a little girl. Now as a wife and a mother herself, she shares this Disney obsession with her son and everyone around her. From her love of princesses to eating all the Disney food, Rachel spends her time radiating Disney magic and keeping everyone up to date on Disney news.