Due to the coronavirus, it is likely that many of us will be celebrating Halloween at home this year. Disney announced back in June that it would not be hosting its annual Mickey's Not-So-Scary Halloween Party at Magic Kingdom this year as well as other events that generally occur during this spooky time of year. 
So, what is there to do for you avid Disney lovers this Halloween? Of course the Disney Parks are open and even adults are allowed to wear their favorite costumes to the parks this year! But if you're staying home, here are a few great recipes and DIY crafts that will keep the Disney Halloween spirit alive. 
Check out these 6 easy Disney recipes to help you celebrate Halloween at home. And watch our very own DVC Shop's Rachel and Lincoln create one from scratch.
Rachel and Lincoln whipped us these delectable Mickey-shaped treats in a matter of minutes. Whether you have a family of toddlers, teens, or adults, these crispy rice snacks will hit the spot and get you in the mood for a Disney Halloween at home.
Ingredients:
Marshmallows
Butter
Rice Krispies cereal
Orange sanding sugar
White candy bark
Chocolate candy bark
Large Mickey cookie cutter
Popsicle sticks
For detailed instructions on how to prepare this recipe click here.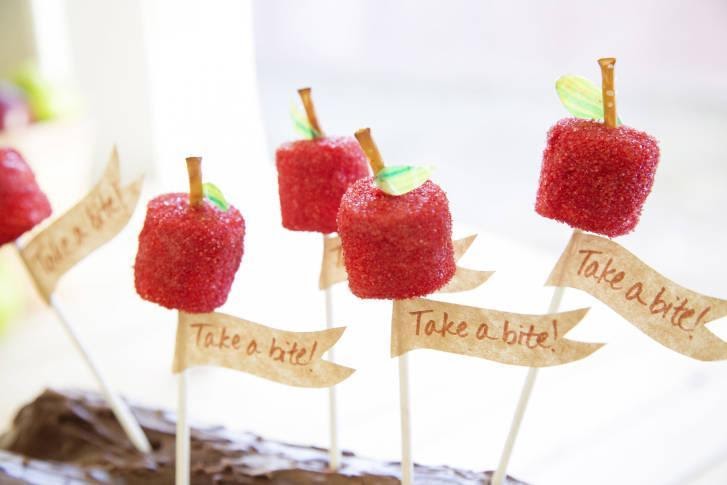 This is a deliciously light and fluffy snack inspired by the movie Snow White. Do not worry, these apples are not poisoned.
Prep: 25 min – Cook: 25 min

Ingredients: 
Marshmallows

Scissors or craft knife

Pink or red candy melts/chocolate

Red decorative sugar

Pretzel sticks

Glue (optional)

Green fruit leather or flat fruit-flavored chewy candy

Lollipop Sticks

2 Shallow bowls, one of them heatproof

Parchment-lined baking sheet

Brown Kraft paper

Raffia strands or naturally brown twine (optional)

Foam block (optional)
If this sounds like a fun, tasty treat to you then click here to find the directions on how to put it all together into one spooktacular masterpiece.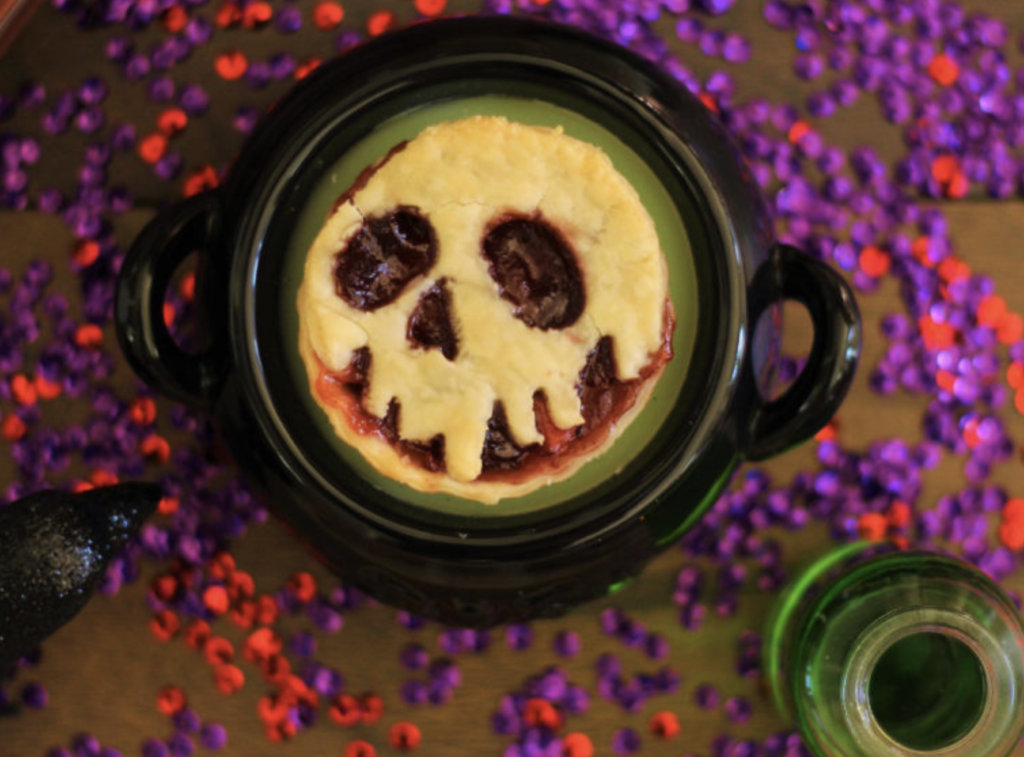 This is another treat inspired by the Evil Queen, each delectable bite will leave you craving more.
Serves: 6
Ingredients:
1 can whole berry cranberries

 1 apple, peeled and diced

 1/4 cup water

 3 tablespoons sugar

 2 store-bought pie crusts

 Large, round cookie cutter (3-4 inches)

 Mini pie or muffin tins

 Toothpick

 1 tablespoon coconut, grapeseed, or olive oil
If you're craving this and want to know how to make it then click here.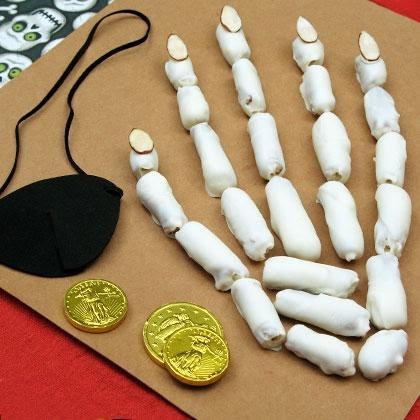 This sweet and salty snack is made from candy-coated pretzels and is perfect for any Halloween themed party.
Prep: 20 min – Cook: 30 min

Ingredients: 
Waxed paper

 Pretzel rods

 Mug

 White chocolate chips or candy melts

 Spoon

 A few toothpicks

 10 slivered almonds



This is hand-y for anyone trying to make a quick, delicious and attractive treat. Click here for the directions on how to prepare it.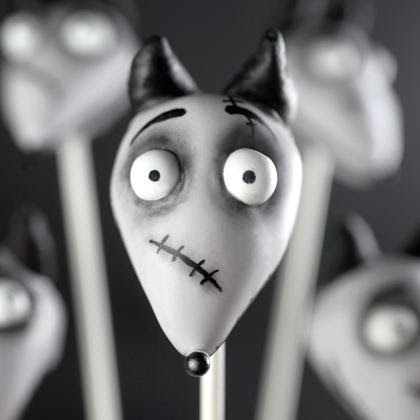 Fans of The Nightmare Before Christmas will love this take on cake pops. As spooky as this treat looks, this mixture of cake mix and frosting will not bite back when you bite into it.
Prep: 45 min – Cook: 25 min – Serves: 48

Ingredients:
1 box cake mix (Bake as directed on box for 13 X 9 cake. Tint cake batter with green food color if desired.)

 1 16 oz can of ready-made frosting

 Wax paper

 Baking sheets

 White coating

 Black candy color

 Crows Licorice Gumdrops

 Kitchen scissors

 Black sugar pearls

 Charcoal black petal dust

 Brushes, small round or angled

 Silver jimmies, optional

 Toothpicks

 Paper lollipop sticks

 Styrofoam block

 Black edible ink pen



This snack might take a little bit longer than the other ones; however, it provides a great opportunity to bond with whomever you choose to prepare it with. Click here to learn how to make it.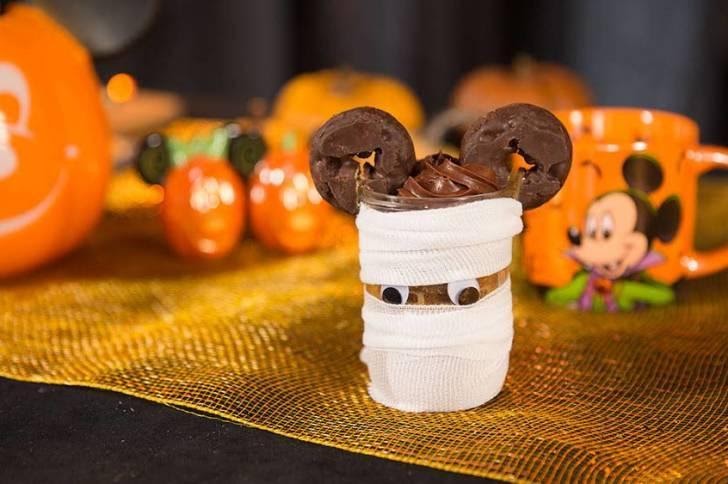 Prep: 5 min – Cook: 10 min
Ingredients:
1 box of chocolate cake mix

 1/2 cup of oil

 3 eggs

 1 1/4 cups of water

 Mini chocolate donuts

 Googly eyes, 2-inch gauze strips, small mason jars, glue
Your kids will love these adorable treats in a jar. If this spooky snack is something you'd like to try, click here for preparation instructions.
Even though you may not be heading to Disney for Halloween this year, these 6 easy Disney recipes are a sure way to bring Disney home this Halloween season.
Gio Lambert
DVC Shop Contributing Writer