Take a scenic drive in a futuristic land in motor car made for two!
Autopia Details

| | |
| --- | --- |
| Disneyland Resort Park |  Disneyland |
| Location in Park |  Tomorrowland |
| Height Restrictions |  32″ or Taller |
| Age Interests |  Kids, Adults, Tweens |
| Thrill Type |   Slow Rides, Loud |
| Hours |  Park open to Close |
| Wait Times |  Average 20 Minutes |
| Genie+ |  Lightening Lane Available |
| Accessibility Information | Must Transfer from Wheelchair/ECV |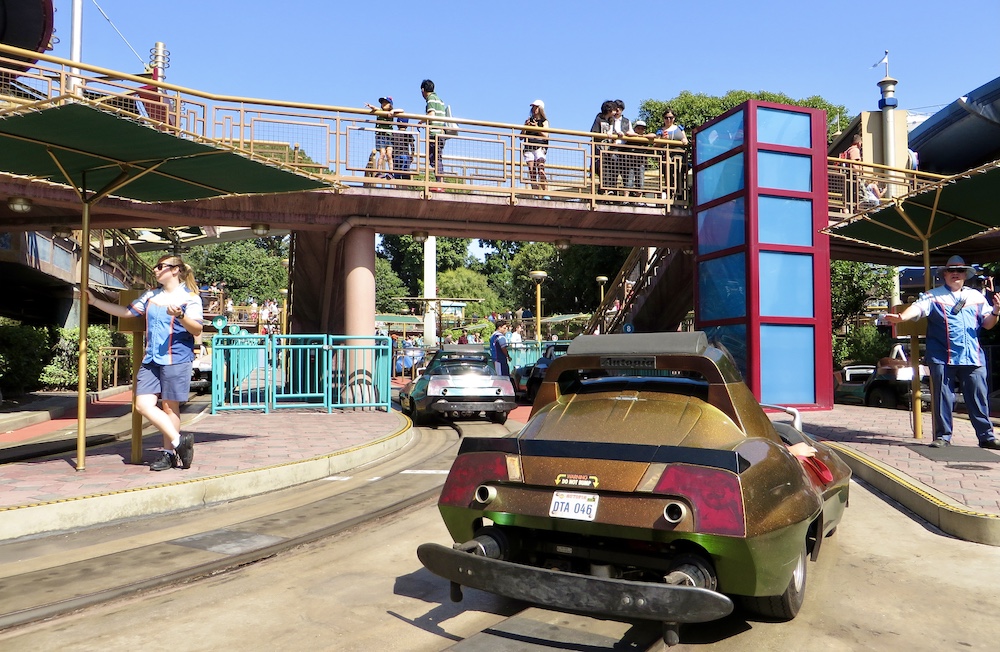 Attraction Overview
Put the pedal to the medal and cruise through the windy roads of Tomorrowland. Autopia is the only opening day attraction left in Disneyland's Tomorrowland. It has had some updates over the years but the fast and the fun has stayed the same. Each car has a working gas pedal and steering wheel needed to cruise through the streets. The automobiles are on a track, so regardless of steering you will be guided in the proper direction. Without properly steering you'll definitely hit some bumps in the road. If you need to break just ease up on the gas pedal to slow down.
The cars do have bumpers in the front and the back to protect the vehicles, but you are asked by Cast Members not to bump into others while on the road. If you get too close to the vehicle in front of you, they may even ask you to slow down and give some distance. Drivers must be 54″ tall to drive alone and all riders must be 32″ tall to ride.
Map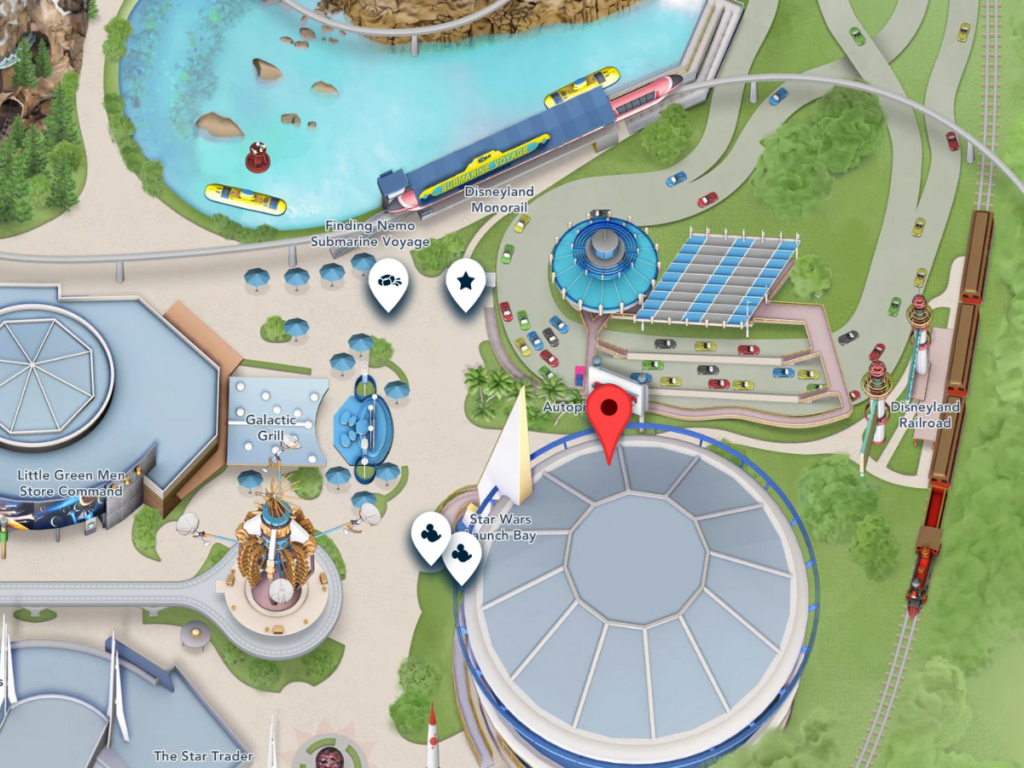 Location & Wait Times 
Autopia is located in Tomorrowland at Disneyland Park. It is behind Star Wars Launch Bay and directly across from Galactic Grill. Wait times for this ride average around 20 minutes but it can move very slowly. First thing in the morning or late evening this ride can usually be found as a walk on.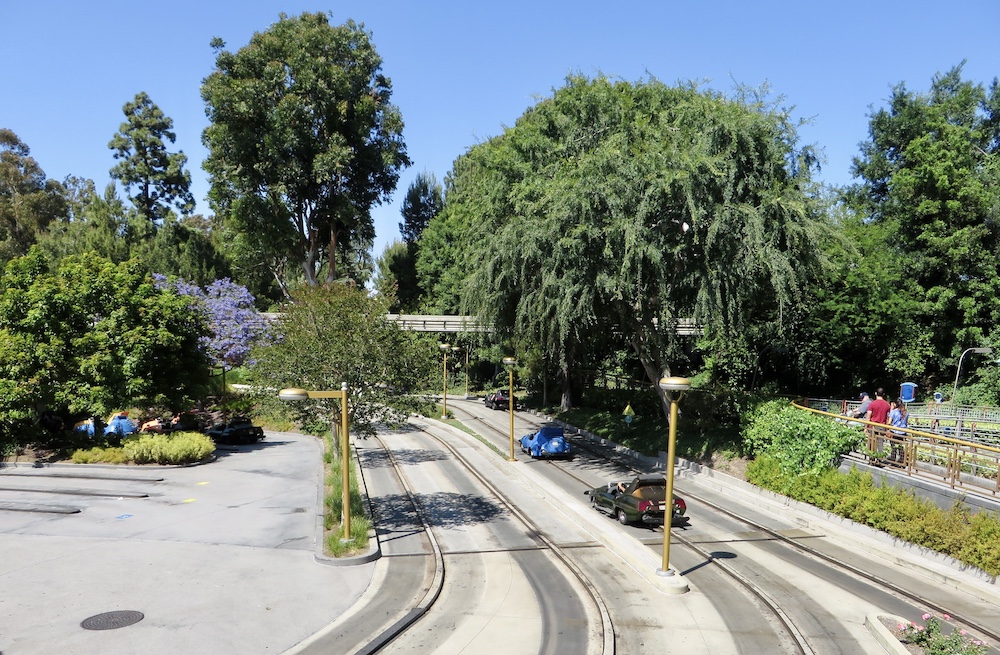 Queue Experience
The queue line is up stairs and above the actual tracks. Upon loading into the vehicle you will return back down stairs. The line is mostly outdoors with a small section of overhead coverage where the line wraps around if it is longer. From the Queue line you can see attractions such as The Matterhorn and The Monorail.
Featured photo: Disney.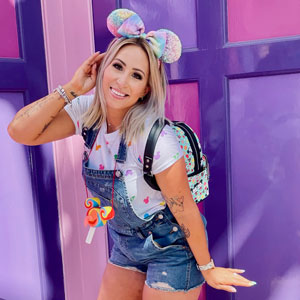 Written by
Brittney Malina
Contributing Writer
Brittney has been going to Disneyland since she was 3 years old. She has had a deep love for all things Disney ever since. Now as a wife and mother of two, she gets to share the love with her family and re-live the Disney magic through her children's eyes. Brittney is a Legacy Passholder and you can find her walking down Main Street, U.S.A. with a churro or iced coffee in hand.