Anyone who has been in the parks recently can attest to the seemingly high crowds right now. It was confirmed today in the The Walt Disney Company's Q3 Fiscal Year 2022 performance that Disney park attendance is at some of the highest it has ever been. This is most likely due to the fact that people put off their travel plans due to the COVID-19 pandemic, and now feel safe enough to travel again. The question now is whether or not this high demand will stay in place, or will demand decrease again.
Today, Disney CFO Christine McCarthy stated that they have a plan in place if demand to attend the Disney parks decreases. One thing that is currently on the table is the adjusting of blackout dates for those with Annual passes. This would decrease the number of blackout dates on certain levels of Annual Passes, giving guests more potential days in the parks for passholders.
This would be a welcome change to many Annual Pass Holders, however can we expect that any time soon? Here is what Christine McCarthy had to say on the timeframe of this potential plan:
To the extent which perhaps you had lightened demand, you could loosen up some of those [blackout dates] to bring more people in the Park and just enjoy the Park and spend money while they're there. And also as it relates to demand we have not yet seen demand abate at all. And we still have many days when people cannot get reservations. So we're still seeing demand in excess of the reservations that we are making available for our guests.
Kareem Daniel, Chairman, Disney Media & Entertainment Distribution
So will it happen? Maybe so! Will it be anytime soon? Very doubtful. Guests are flocking to the Disney parks now from all over the globe. With demand at such a high, it makes sense that Disney is not ready to make changes to their Park Pass Reservations or Annual Passes at this time. All we can do now is wait and see.
Be sure to stay tuned into the DVC Shop Blog for more information on any Disney Park changes!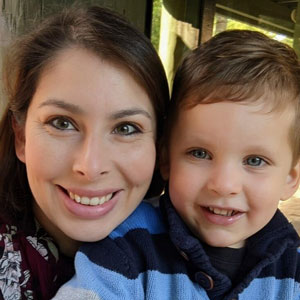 Written by
Rachel Van Norman
Contributing Writer
Rachel fell deeply in love with all things Disney as a little girl. Now as a wife and a mother herself, she shares this Disney obsession with her son and everyone around her. From her love of princesses to eating all the Disney food, Rachel spends her time radiating Disney magic and keeping everyone up to date on Disney news.