Disneyland Resort is all set to welcome explorers back into the treetops of Adventureland with the grand reopening of the Adventureland Treehouse. Inspired by Walt Disney's Swiss Family Robinson, the treehouse is scheduled to open its doors on November 10th, 2023. The newly designed treehouse pays homage to the original attraction built in 1962, while also introducing a fresh narrative for a new generation of park visitors.
A Fresh Storyline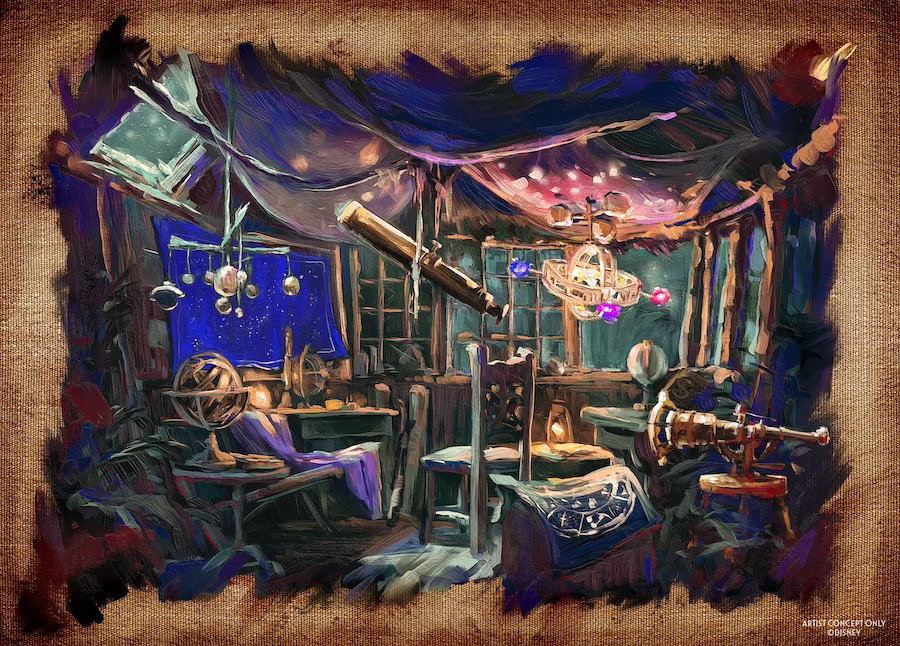 The iconic Adventureland Treehouse presents a unique story where a family has created an oasis among the trees, using objects they found around them. Each family member has their own space within the treehouse that reflects their individual skills, talents, passions, and interests. Visitors to the park are invited to explore this treetop haven, climbing the stone stairway to discover each room.
Innovative Living Spaces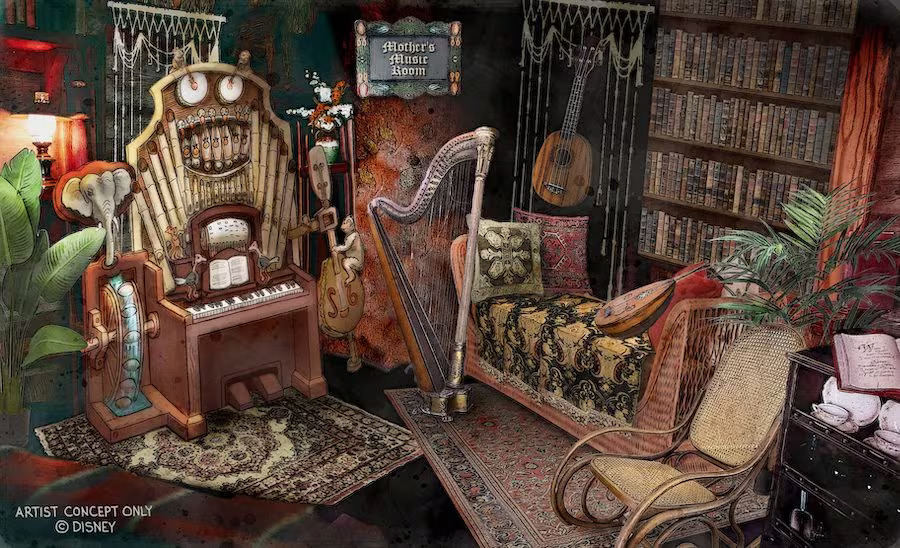 Among the tree's massive branches, you'll discover the mother's music den filled with musical instruments, the sons' nature room teeming with a collection of plants and animals, and the daughter's astronomer's loft offering a clear view of the night sky. On the ground level, there's a kitchen and dining room, as well as the father's art studio showcasing hand-drawn sketches and paintings of each room.
An Ingenious Waterwheel System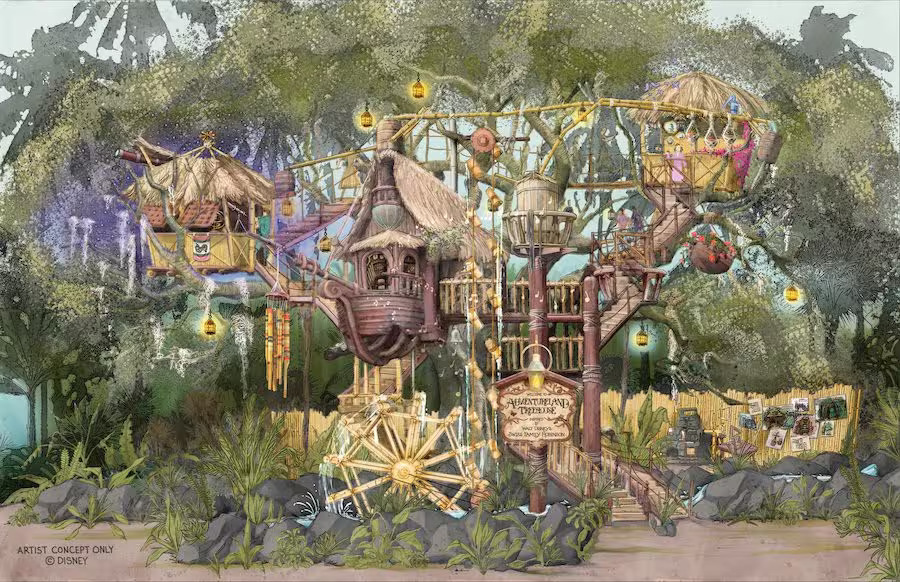 Adjacent to the stairwell, the treehouse features an iconic waterwheel, powered by a nearby babbling brook. The family has cleverly devised a pulley system to transport water from the stream high up into the tree, generating the energy needed to power many of their inventions and gadgets.
A Unique Treetop Experience
With the reopening of the Adventureland Treehouse, Disneyland Park continues to offer unique experiences that combine nostalgia with new adventures. This walk-through attraction is sure to delight visitors of all ages, offering a glimpse into a world where creativity, innovation, and a love for nature come together.
As always, stay tuned to the DVC Shop blog to get all the latest developments from inside the Disney parks and around the Disney Vacation Club resorts!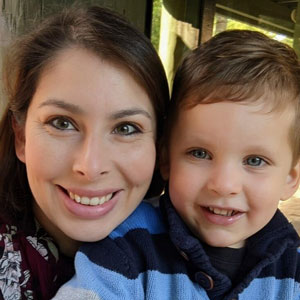 Written by
Rachel Van Norman
Contributing Writer
Rachel fell deeply in love with all things Disney as a little girl. Now as a wife and a mother herself, she shares this Disney obsession with her son and everyone around her. From her love of princesses to eating all the Disney food, Rachel spends her time radiating Disney magic and keeping everyone up to date on Disney news.