The stage was set. After a long anxiety-filled day of sitting in the virtual queue, The DVC Shop Editorial Team was able to secure tickets to the A Touch of Disney event being held in California Adventure! With our hearts yearning for our first look at anything Disney in California in a year, and our tummies prime for more fantastic Disney Treats, we set out to enjoy the festivities and soak in the Disney magic. Now, we bring you the best of the A Touch of Disney Food & Beverage Event. Read on to learn more about the festivities and get detailed photos from our experience!
Event Details
With this being the first peek anyone has had at Disney theme parks in California in over a year, many people were excited to see what Disney would cook up for us on the west coast. We've covered some of the details of the event in the section below:
---
Dining at A Touch of Disney
Being a food & beverage event, there were many food items to enjoy. One thing to note, is that these booths and most dining locations outside of carts are only accepting mobile orders through the Disneyland App right now, so be prepared with an external battery to make sure your phone has enough juice to make all those mobile orders. There were 6 pop-up marketplaces where you could order specialty items that we've covered below:
Outside of the new Marketplaces, there were some classic California Adventure Dining options open that were offering some specialty items as well:
---
Shopping
Although the main focus of the event is food & beverages, there were an assortment of shops open during the event that sold a wide array of Disney-themed keepsakes and commemorative items that guests can take home to remember their amazing day at A Touch of Disney. We've compiled a list of the shops that were open during the event below:
---
Photo Moments
Another great included perk is unlimited PhotoPass Photos in some great locations that feature unique backgrounds. You can pose for as many photos as you want by simply asking a cast member at the Photo Moments locations you come across in the park. We've compiled a few of the places you can have photos taken, but there are actually many more that we ran out of time to capture. See our non-exhaustive list of photo opportunities below:
We hope we've been able to give you a bit more insight into the A Touch of Disney event, and share some of the magical moments we were able to experience with our family. Were you lucky enough to attend the event? If so, let us know what your favorite food items were by leaving a comment below!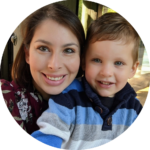 Written by
Rachel Van Norman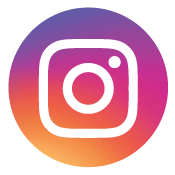 Guest Author
Rachel fell deeply in love with all things Disney as a little girl. Now as a wife and a mother herself, she shares this Disney obsession with her son and everyone around her. From her love of princesses to eating all the Disney food, Rachel spends her time radiating Disney magic and keeping everyone up to date on Disney news.