Watch Bee Thaxton and Alex Lopez of DVC Shop went live on 5/21/20 @ 6PM EST to share their trip to Disney Springs which just began its first stage of reopening. They'll talk about the extra security measures being taken regarding temperature checks and required masks.
Did you enjoy this style of live video? Let us know your thoughts on the reopening procedures in place at Disney Springs by leaving a comment below!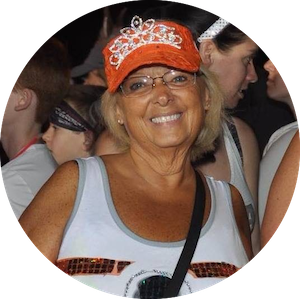 Written by
Bee Thaxton
DVC Shop Resales Broker
Bee has worked in all facets of the Real Estate industry in her 35+ years of experience. Her knowledge of DVC and the resale market is vast and her integrity and service to her clients has earned her a reputation of excellence. She lives close to the parks and loves to meet her clients. You may find her wandering around Epcot or in a fancy costume running a 1/2 marathon through Magic Kingdom.