The 2023 International Food & Wine Festival is in full swing at EPCOT! With over 25 different global booths, there are so many delicious food and drink items offered this year. To help you choose which food and drink to try on your visit to the Food & Wine festival, we are listing our 5 can't-miss items!
5. Cioppino – Flavors Of America
Cioppino is a seafood stew with saffron-infused tomato-fennel broth served with a crostini. This is a new item to the Flavors of America booth this year and is $7.50.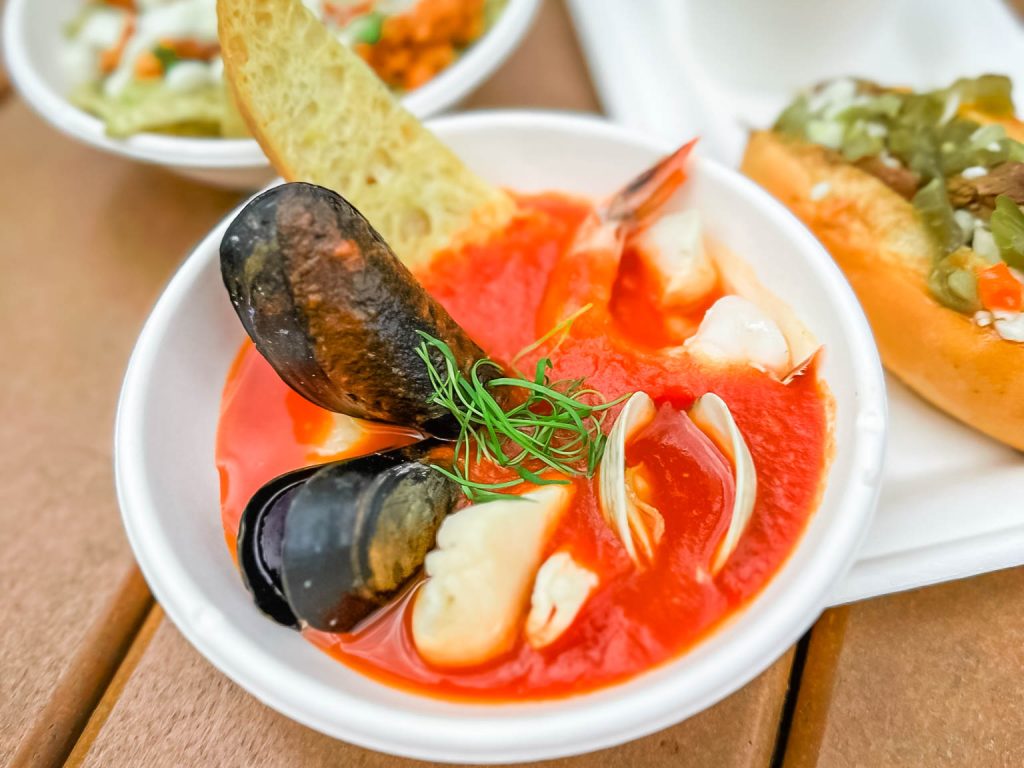 4. Spiced Chocolate Tart – Flavors From Fire
Another new item this year is the Spiced Chocolate Tart at the Flavors from Fire booth. This rich, chocolate cake has a BBQ potato chip crust and is topped with salted whisky-caramel and smoked sea salt. You can purchase this dessert for $4.75.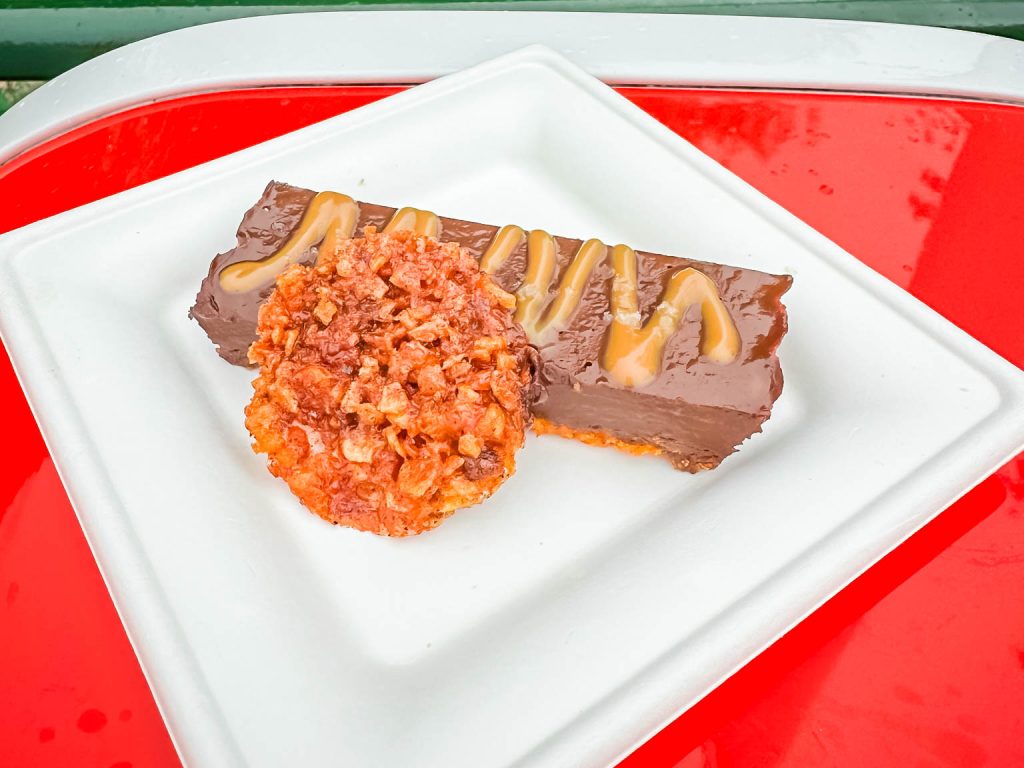 3. Orange Cardamom Wings – Brew-Wing Lab At The Odyssey
The Brew-Wing Lab at the Odyssey has a lot of unique items such as the Orange Cardamom Wings! These peppery and sweet wings are another new item this year and are priced at $7.50.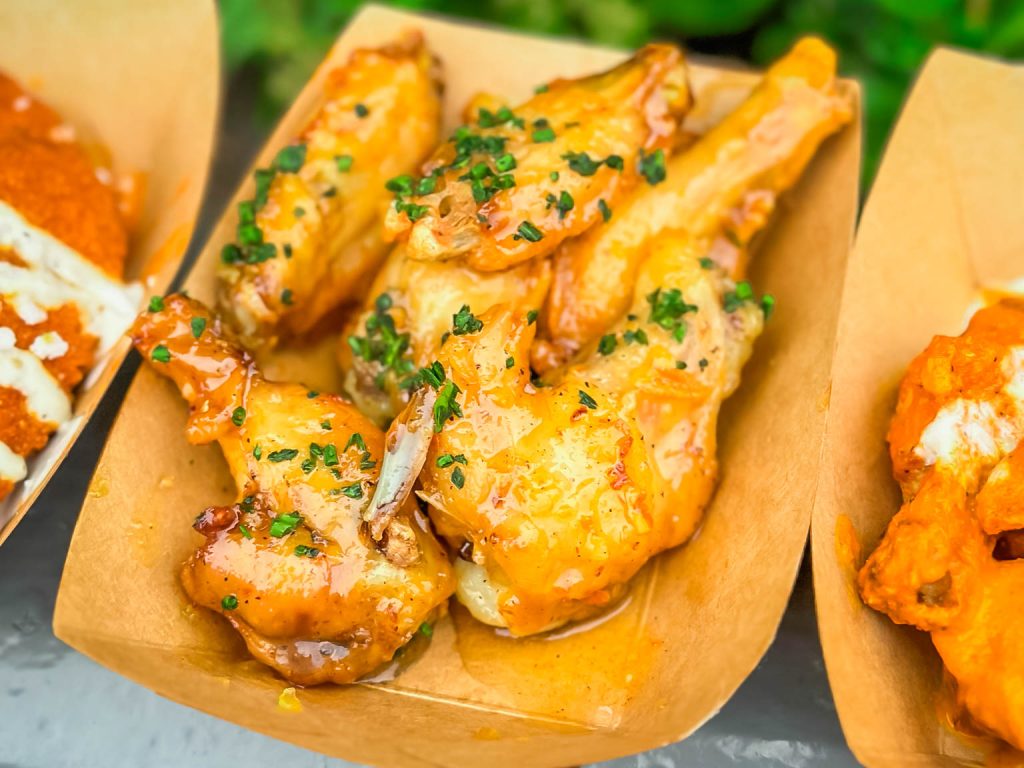 2. Beef Wa-Gyu Don – Japan
Although the Japan booth has many yummy offerings, our favorite is the Beef Wa-Gyu Don. This traditional Japanese rice bowl comes with American Wa-Gyu beef served over steamed white rice. The Beef Wa-Gyu Don is available for $9.75.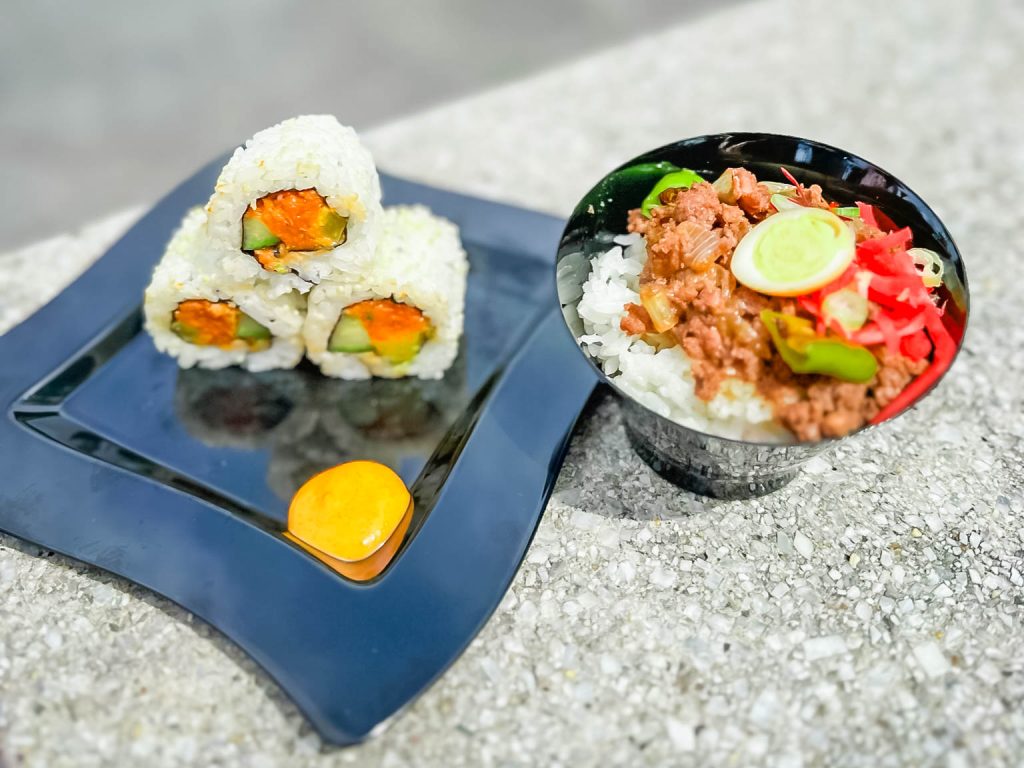 1. Canadian Filet Mignon – Canada
Our #1 can't-miss 2023 Food & Wine item is the Canadian Filet Mignon! This item is served with mushrooms, Boursin Black Truffle & Sea Salt mashed potatoes and topped with Boursin Black Truffle & Sea Salt whipped butter. The Canadian Filet Mignon is priced at $9.75.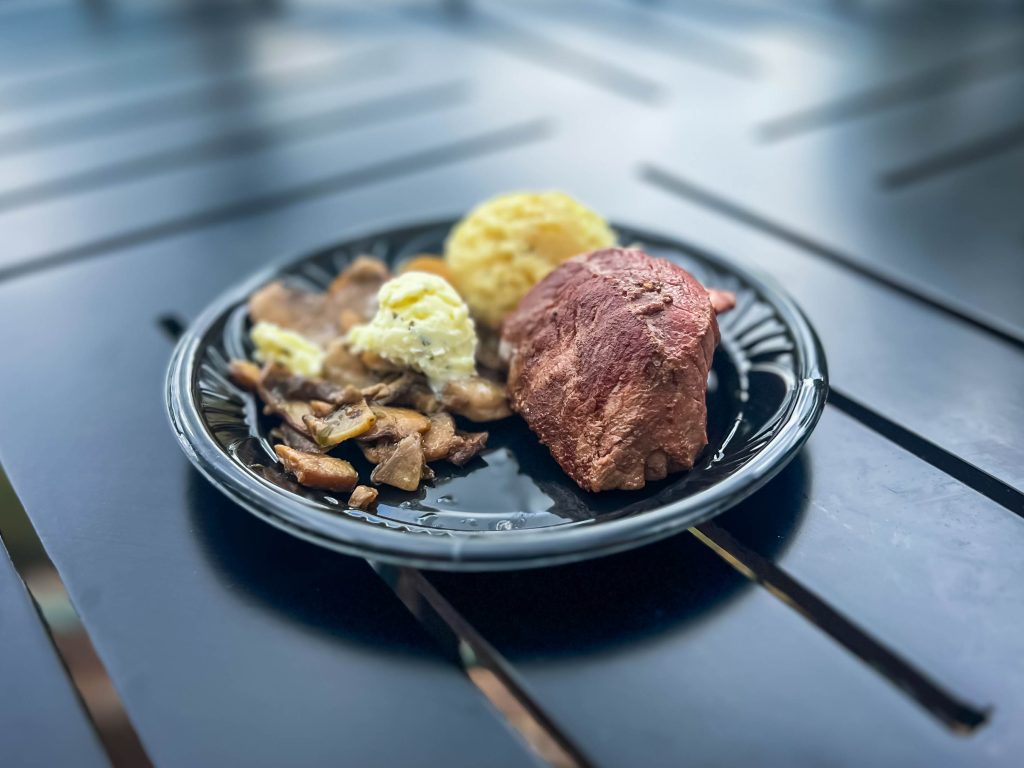 EPCOT's International Food and Wine Festival will run until November 18th! Which item at this year's festival would you want to try? Let us know in the comments!
Featured Photo: Emily Murray.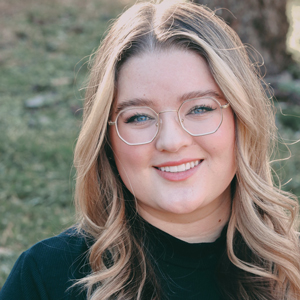 Written by
Emily Murray
Contributing Writer
For as long as Emily can remember, Disney has played a huge role in her life. Her infatuation with Disney resulted in many hours spent rewatching Toy Story and creating multiple powerpoints to convince her parents to book yet another vacation to the "Most Magical Place on Earth". In 2015, Emily followed one of her dreams and moved to Orlando, Florida where she spent just over five years working for the mouse in three separate roles. Emily is passionate about writing and using words creatively and concisely. She loves to make others laugh and hopes to sprinkle a little bit of magic into everything she does.