DVC Shop Resales has selected the winner of our Las Vegas Giveaway! In November DVC Shop began a promotion to enter everyone who listed their DVC contract for sale to win a free 5-night stay in exciting Las Vegas, Nevada. The winners were randomly selected from all the entries and now they have been announced!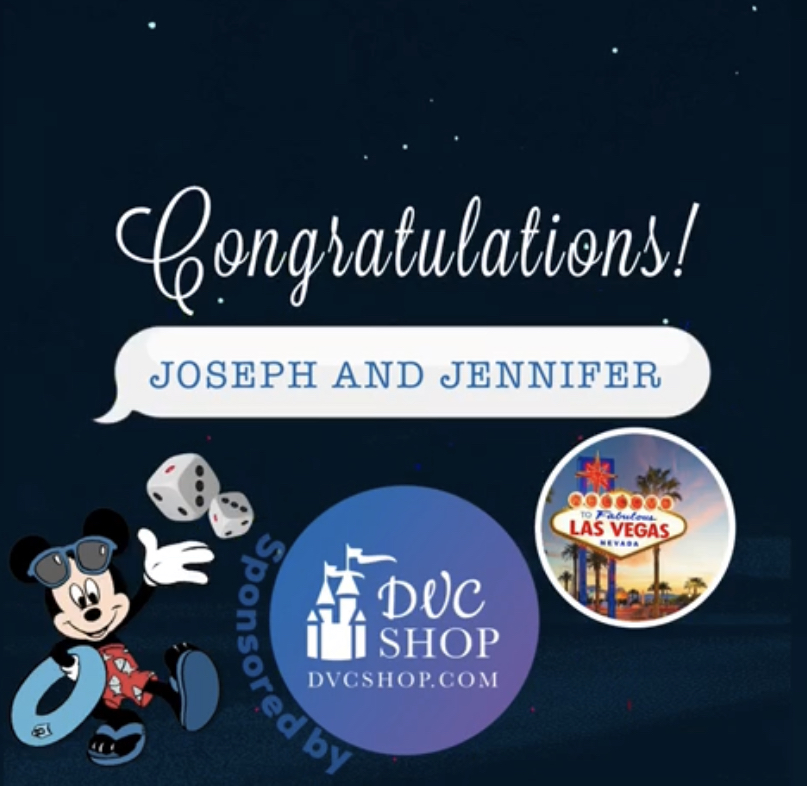 Congratulations to Joseph and Jennifer Worthy!
If you're interested in selling your DVC contract, contact us today to get your contract listed and sold. DVC Shop broker Bee Thaxton is available to answer your questions and help you place your contract on the market.
Why List With DVC Shop?
Industry Leading Marketing
Our campaigns maximize your reach & help you sell quickly
Get The Best Price
Our experts will help negotiate the best price possible
Experienced Agents
We'll exceed your expectations of customer service
We choose to be exclusive to the DVC brand.
We are a fully licensed real estate company.
We will help you price your property to maximize your return.
We will always be happy to answer your questions and help in any way we can.
The seller is responsible for the commission paid to the Real Estate company as well as $150 fee to Disney. These fees are deducted from the sale proceeds at closing, there are no up front fees.
Start the process by clicking the button below!
THIS PROMOTIONAL MATERIAL IS BEING USED FOR THE PURPOSE OF SOLICITING SALES AND RENTALS OF TIMESHARE INTERESTS. DVC SHOP HAS NO AFFILIATION WITH DISNEY VACATION CLUB, DISNEY VACATION DEVELOPMENT INC. AND/OR ANY OF ITS SUBSIDIARIES.  DVC SHOP IS A LICENSED REAL ESTATE CORPORATION SPECIALIZING IN AFTERMARKET SALES AND RENTALS.
Katherine Rand
DVC Shop Editorial Team