With Epcot's Festival of the Arts wrapping up, it's time to welcome spring and Epcot's Flower and Garden Festival. Since 1994, Epcot has been throwing this gorgeous flower filled festa and covering the park in thousands of artistically placed blooms showcasing the skill of Disney's horticulture team. From topiaries, to landscape art, to beautiful flower canopies, the park is transformed into something of a greenhouse fairytale for a couple of months from late winter to late spring. Here is what to expect from Epcot's Flower and Garden Festival in 2020.
Event Dates:
March 4 – June 1, 2020
The Flowers
First and foremost, the biggest draw to this springtime event are the topiaries, gardens and exhibits which are strewn about the park for visitors to enjoy. Disney's uber talented horticulturalists truly showcase their talent to bring us a variety of delightfully whimsical flower displays that we novice gardeners couldn't imagine creating. As in past years, we can expect there to be carefully thought out, meticulously designed works of floral art throughout the park for us to gaze upon in awe.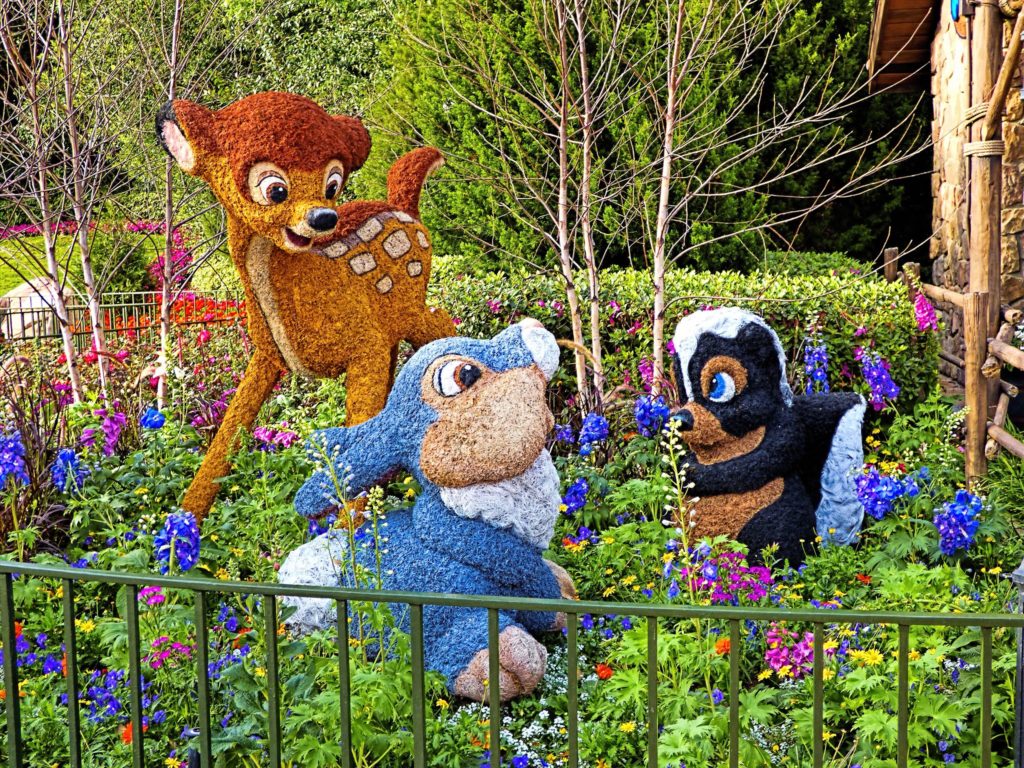 In addition to the flower displays, there are also several complimentary and paid tours available during the festival. The scheduled tours for the Flower and Garden Festival 2020 are:
Gardens of the World – $85

English Tea Garden Presented by Twinings of London® – Free

Royal Tea Garden Tour – $20

Behind the Seeds – $25
For more details on these tours and for booking information visit the following link for Disney's Event and Tour page.
The Outdoor Kitchens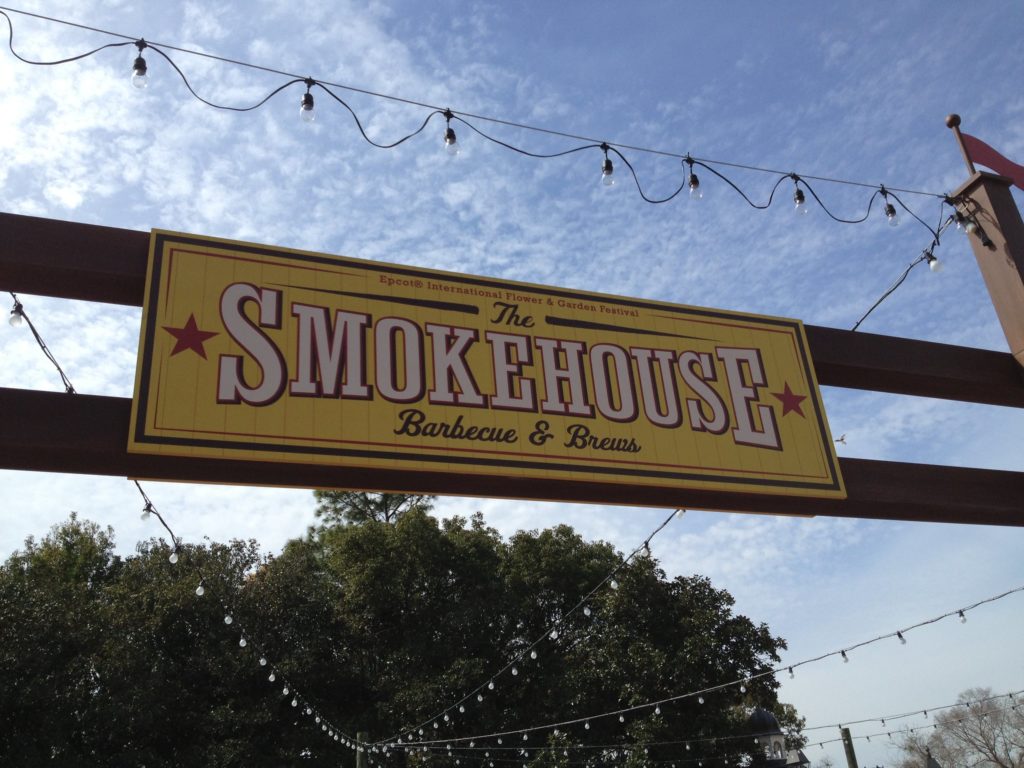 Looking at all those flowers makes one hungry. So of course, in true Epcot fashion, the Flower and Garden Festival also means food kiosks! Similar to the booths and kiosks at the Food and Wine Festival, during the Flower and Garden Festival guests can munch and sip on a variety of fun snacks, meals and drinks from food kiosks dotted around the World Showcase as well as special larger food venues. Menus for the event have been released and here are a few highlights.
Lobster Tail with Meyer Lemon Emulsion and Grilled Lemon – $8.00




The Citrus Blossom booth, World Showcase

Beef Brisket Burnt Ends and Smoked Pork Belly Slider with Garlic Sausage, Chorizo, Cheddar Fondue and House-made Pickle – $7.50




Smokehouse Barbecue and Brews, World Showcase

Farmhouse Meatball with Lentil Bread, Spinach, Marinated Vegetables, Creamy Herb Dressing (Vegan) – $5.50




Trowel & Trellis Hosted by IMPOSSIBLE™ Foods, World Showcase

Jamaican-braised Beef with Pigeon Pea Rice and Micro Cilantro — $6.00




La Isla Fresca, World Showcase

Fried Green Tomatoes with Blue Crab fennel Salad, Remoulade and Smoked Paprika Oil – $6.00




Arbor at the Gardener's Terrace
While this is just a small sampling of food offerings at the Flower and Garden Festival 2020, guests should expect to find a wide variety of delicious and innovative food options during the festival.
The Concerts
After making your way around the World Showcase, it'll be time to relax and listen to some tunes at the American Garden Theater. Grab a cocktail and a snack and head to the the Garden Rocks Concert Series to enjoy musicians from throughout the eras. The concert schedule for 2020 is as follows: 
NEW! Peabo Bryson – March 4 and 5

The Orchestra starring former members of ELO – March 6 through 9

The Guess Who – March 10 through 12

Simple Plan – March 13 through 16

STARSHIP featuring Mickey Thomas – March 17 through 19

Mark Wills – NEW! – March 20 through 23

The Spinners – March 24 through 26

Sister Hazel – March 27 and 28

The Pointer Sisters – March 29 and 30

Steve Augeri – Former Lead Vocalist of Journey – March 31 through April 2

Blood, Sweat & Tears – April 3 and 4

Expose' – April 5 and 6

Berlin – April 7 through 9

A Flock of Seagulls – April 10 and 11

TBD – April 12 and 13

Tony Orlando – April 14 through 16

NEW! High Valley – April 17 and 18

Rick Springfield – April 19 and 20

Christopher Cross – April 21 through 23

Plain White T's – April 24 through 27

Don Felder – Formerly of The Eagles – April 28 through 30

NEW! Don McLean – May 1 and 2

NEW! Casting Crowns – May 3 and 4

Ambrosia with Peter Beckett – May 5 through 7

NEW! Thelma Houston – May 8 and 9

NEW! The Allman Betts Band – May 10 and 11

Air Supply – May 12 through 14

Herman's Hermits starring Peter Noone – May 15 through 18

NEW! Mike DelGuidice & Big Shot – May 19 through 21

NEW! Claudia Leitte – May 22 and 23

NEW! Daughtry – May 24 and 25

Marshall Tucker Band – May 26 through 28

NEW! Crowder – May 29 and 30

Survivor – May 31 and June 1
This spring will be the perfect time to visit Disney World and enjoy the warm air, Florida sun, gorgeous flowers and delicious food at Epcot's Flower and Garden Festival. For information on booking the perfect Disney vacation, contact our DVC Shop Rentals department or search confirmed DVC reservations available during the Epcot Flower and Garden Festival 2020.
Katherine Rand
DVC Shop Editorial Team