Twirl and spin with fun little triceratops dinosaurs in the sky. This carnival-like ride gives guests a view from above of all of DinoLand.
TriceraTop Spin Details

| | |
| --- | --- |
| Walt Disney World Park | Animal Kingdom |
| Location in Park | DinoLand U.S.A. |
| Height Restrictions | Any Height |
| Age Interests | All Ages |
| Thrill Type | Slow rides, Spinning |
| Hours | Regular park hours |
| Wait Times | Low |
| FastPass+ | No |
| Accessibility Information | Must Transfer to Wheelchair |
Ride Overview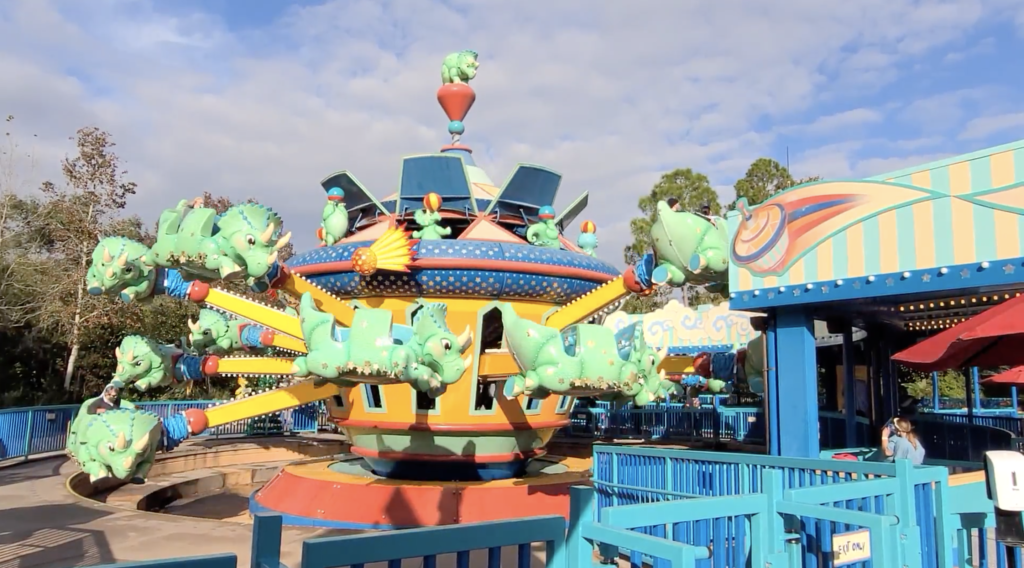 This ride is reminiscent of Dumbo the Flying Elephant except that it is dinosaur themed. This aerial ride is slow and easy, making it perfect for guests of any age. Although it is a ride that flies high in the sky, this attraction is similar to a carousel. 
Guests will get to ride teal colored triceratops dinosaurs covered in golden stars. There is nothing scary about these dinosaurs, as they all are small and baby like in appearance. 
Since there are two rows, this attraction can fit around 4 to 6 guests per dinosaur, depending on the age and size of the guests. The ride lasts approximately 90 seconds, but it is a great choice for riding again and again due to the short wait. 
While spinning in the air guests can go make their triceratops fly higher or lower using a lever, creating their own perfect view of DinoLand. The soundtrack to this ride includes fun and upbeat radio hits that encourage smiles and fun dance moves on the ride.
Map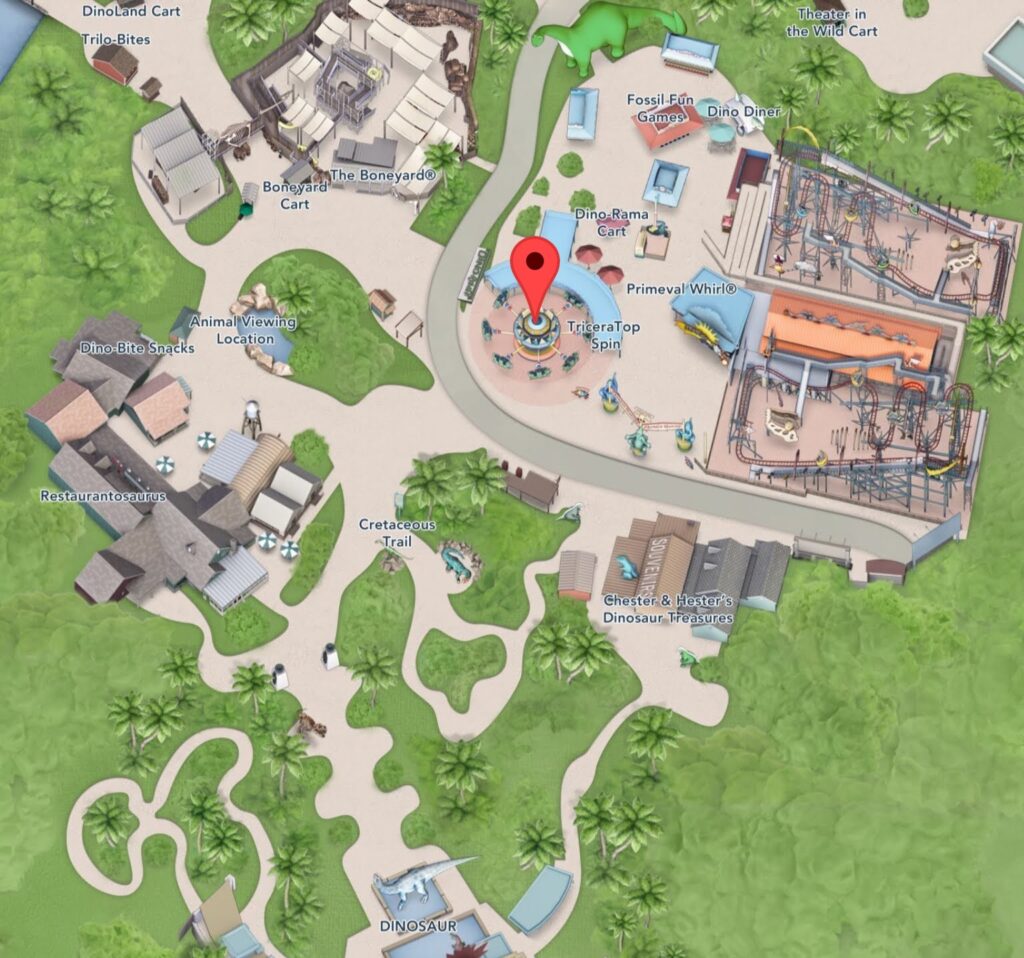 Location & Wait Times
TriceraTop Spin is located inside Animal Kingdom in DinoLand U.S.A. This ride can be found in between The Boneyard and Chester & Hester's Dinosaur Treasure. 
The wait times for this attraction are very low. These low wait times lend itself well for any time of day. This is also a great ride for young children who don't like waiting very long to ride an attraction. If guests head to this ride first thing in the morning, they can ride multiple times in a row with no wai.
Queue Experience
The queue for this attraction is reminiscent of a carnival ride. There is not much going on in the queue other than the view of the ride itself and the surrounding carnival games. The music that plays over the speakers is a lot of fun and popular music, which helps make any wait time pass quickly.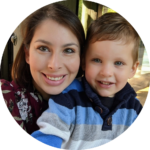 Written by
Rachel Van Norman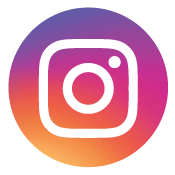 Guest Author
Rachel fell deeply in love with all things Disney as a little girl. Now as a wife and a mother herself, she shares this Disney obsession with her son and everyone around her. From her love of princesses to eating all the Disney food, Rachel spends her time radiating Disney magic and keeping everyone up to date on Disney news.