After months of refurbishments, the iconic Trail's End Restaurant and Crockett's Tavern are finally set to reopen their doors to the public on July 27th.
Located in the heart of Disney's Fort Wilderness Resort & Campground, Trail's End Restaurant and Crockett's Tavern have been a popular destination for guests looking for a unique dining experience. With their reopening just a few short days away, let's take a look at what to expect when these dining locations reopen!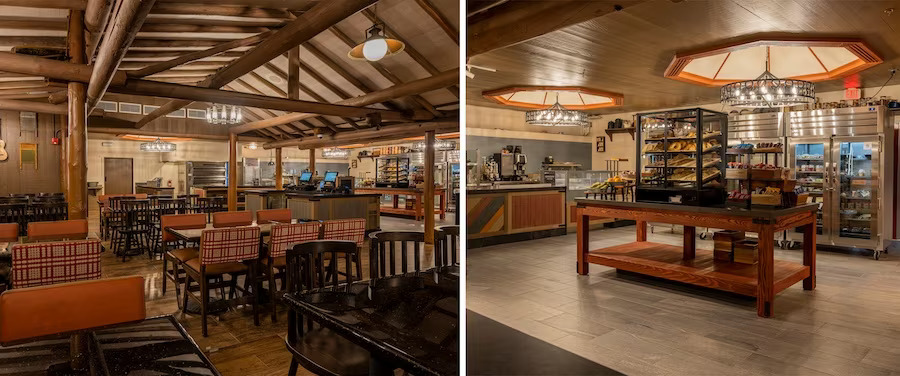 Trail's End Restaurant
Known for its hearty fare and rustic charm, Trail's End Restaurant offers a dining experience like no other. Its menu features a variety of comfort foods, including fried chicken, ribs, and cornbread, all served family-style. The restaurant's cozy, cabin-like atmosphere perfectly complements the delicious food, making it a must-visit destination.
The reopening will allow guests to once again enjoy the uniquely themed dining environment and indulge in the restaurant's signature dishes. Whether you're a fan of their famous smoked pork ribs or their chef's specialty chili, there's something to satisfy every palate at Trail's End.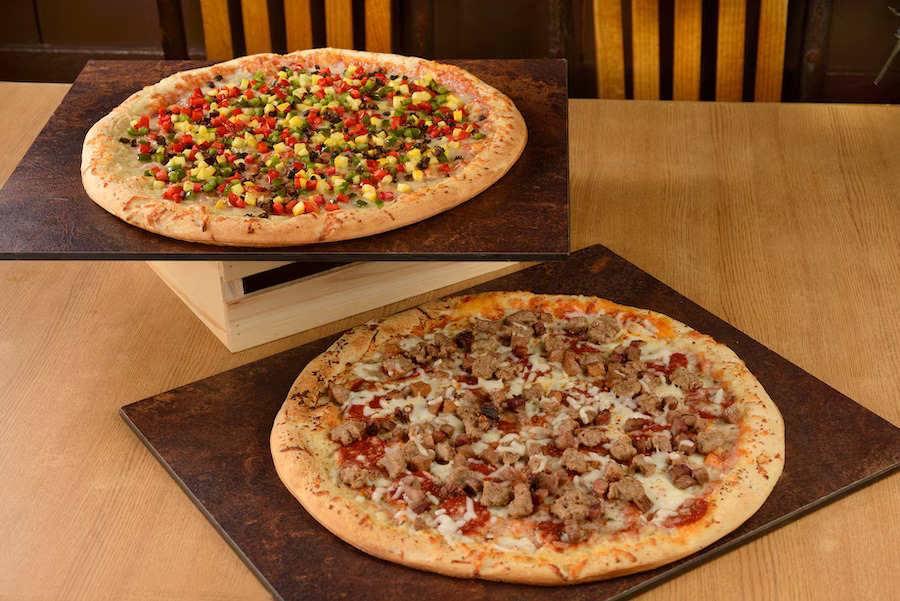 The revitalized marketplace theme now presents an interactive pizza station, a place where you can satiate your hunger with either a slice or a full pizza. Two enticing new choices will be introduced. One is a smokehouse-inspired pizza generously topped with house-smoked brisket, sausage, and pepperoni, while the other is a delightful roasted vegetable pie. Rest assured, the ever-popular classic pepperoni and cheese variants continue to be on offer.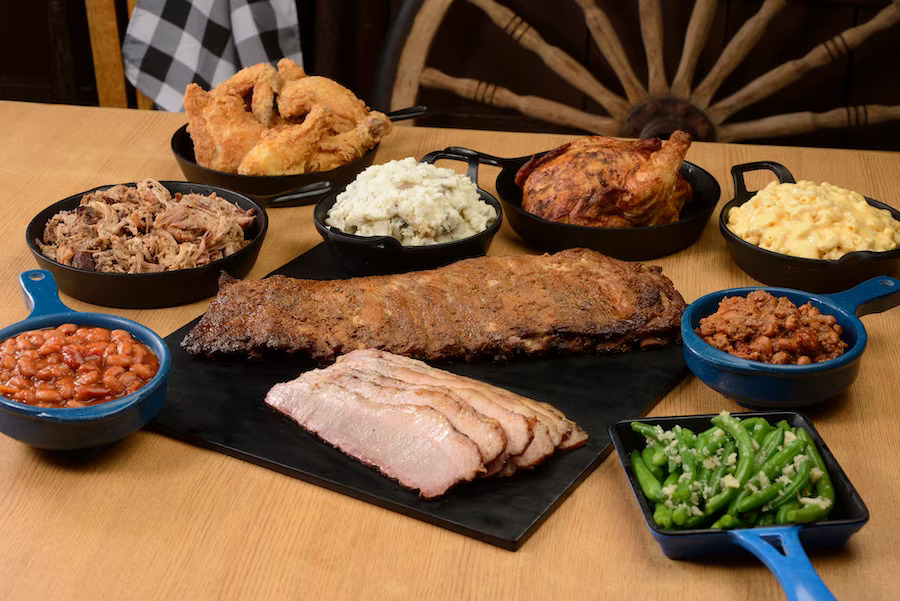 Beyond the mouthwatering dishes already on offer, the Market-style Selections at Fort Wilderness are brimming with an assortment of items, all prepared to cater to your individual tastes. Prior to retreating to your camping spot, make a pit stop at the Hot Grab and Go section to choose from an array of protein-rich options. This space showcases a whole chicken smoked with pecan, flavorful brisket, and a succulent rack of pork ribs.
Naturally, no visit to Fort Wilderness would be complete without indulging in their signature fried chicken! To accompany these main courses, side dishes are readily available by the pound, including creamy macaroni & cheese, plant-based cowboy beans, and fluffy mashed potatoes.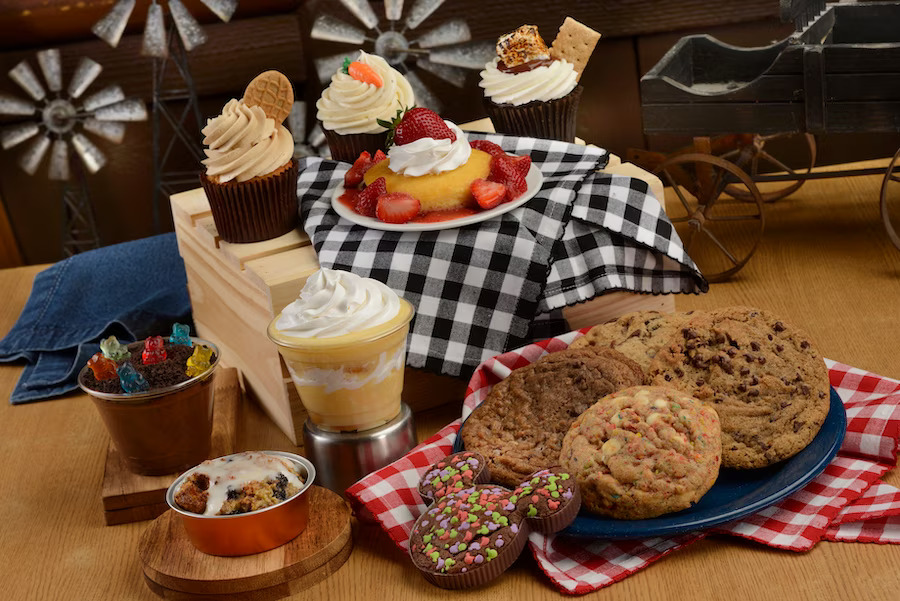 The skilled pastry chefs have concocted a selection of fresh recipes that are bound to delight. Among the new offerings are the Fort Fruity Cookie, a delightful mix of fruity cereal and white chocolate chips, and a nostalgic Peanut Butter and Jelly Cupcake.
In keeping with the camping theme, there are two dessert offerings inspired by traditional campfire treats – the S'more Cupcake and the S'mores Cookie, perfectly capturing the essence of a classic marshmallow roast.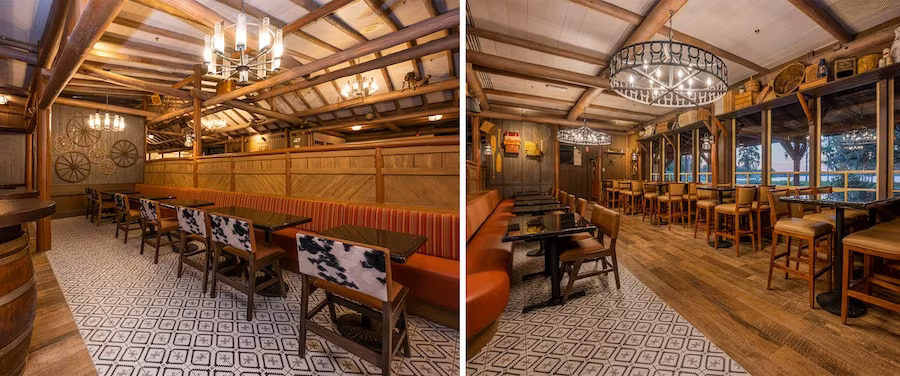 Crockett's Tavern
Just a stone's throw away from Trail's End Restaurant is Crockett's Tavern, a full-service bar named after the legendary Davy Crockett. This tavern offers a selection of craft beers, wines, and specialty cocktails, making it an ideal spot for adults to unwind after a day of fun and adventure.
Crockett's Tavern is famous for its moonshine cocktails, a nod to the frontier spirit embodied by its namesake. The tavern's relaxed ambiance and excellent drink menu have made it a favorite among guests looking for a laid-back evening.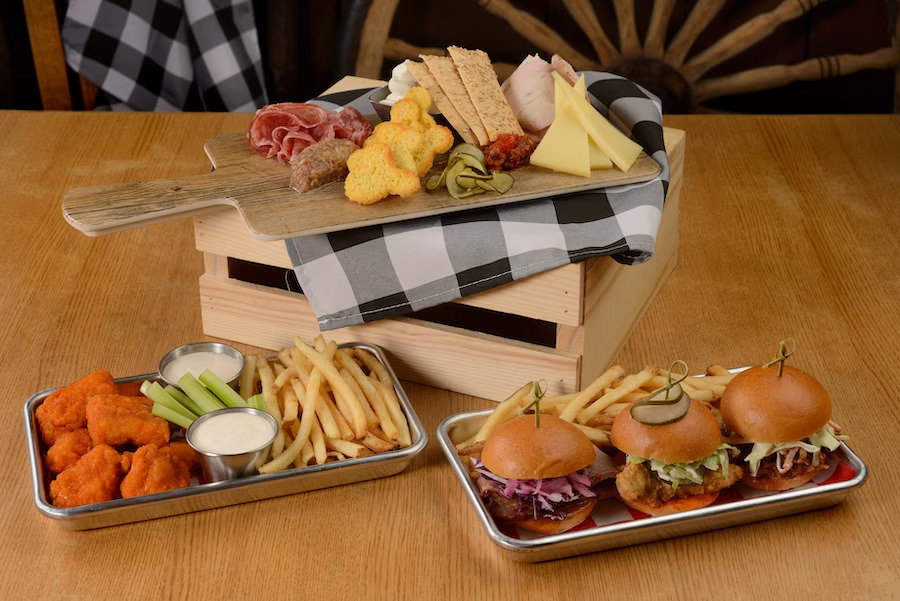 A fresh addition to the menu is the Trio of Sliders. This enticing selection includes a pulled pork slider smothered in BBQ sauce and topped with crunchy coleslaw, a brisket slider flavored with Carolina BBQ and tangy pickled onions, and a buffalo chicken slider complemented by house-made blue cheese dressing and crisp dill pickles. This flavorful trio comes served alongside perfectly seasoned french fries.
If you're searching for a delightful conclusion to your meal, the Trailblazin' Dessert Trio is guaranteed to captivate your taste buds. This pleasing dessert array includes a s'more, creatively layered with chocolate pudding, crumbled graham crackers, and a house-made marshmallow.
Accompanying this is a classic strawberry shortcake, generously topped with fresh strawberries and a dollop of whipped cream.
Lastly, the trio is completed with a comforting banana pudding, elegantly garnished with vanilla wafers, a swirl of whipped cream, and a crunchy banana chip.
After a long hiatus, the return of these great dining locations will bring back the many options guests of Fort Wilderness previously had. Visitors can look forward to once again enjoying the home-cooked meals at Trail's End Restaurant and sipping on moonshine cocktails at Crockett's Tavern.
So, mark your calendars and get ready to revisit these iconic dining destinations!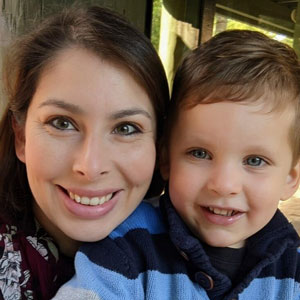 Written by
Rachel Van Norman
Contributing Writer
Rachel fell deeply in love with all things Disney as a little girl. Now as a wife and a mother herself, she shares this Disney obsession with her son and everyone around her. From her love of princesses to eating all the Disney food, Rachel spends her time radiating Disney magic and keeping everyone up to date on Disney news.