Once you stay in a DVC Studio, it is not easy to stay anywhere else. DVC Studios offer convenience, comfort, and charm that keep guests returning year after year. They are spacious, beautifully themed, and affordable. They are a step above a regular room, without some of the amenities that a 1-bedroom villa offers.
While there are many positives about staying in a DVC Studio, planning ahead and bringing some essential items can ensure a peaceful, smooth experience. Here is a list of three things I bring when staying at a Disney Vacation Club Studio.
1. A Portable Sound Machine
While vacationing at Disney World, a peaceful night's sleep is essential. It ensures that you and your family can be rested, recharged, and ready to tackle the next day of adventures. Disney hotels can be LOUD. No matter where you stay, you can almost always hear people coming and going, closing doors, and walking above you. Or, since the pools are open until ten or eleven at night (depending on the time of year you visit), you may hear music or noise from the pool. To eliminate this, make sure to bring a portable sound machine. As a bonus, some of them double as a nightlight-perfect for kiddos who are scared of the dark or need to get up in the middle of the night without waking others.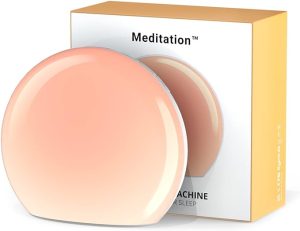 2. A Collapsible Hamper
Who wants to do laundry on a Disney vacation? It is probably not on the top of the vacation priority list, but after a long, hot, sweaty, and sometimes messy week at Disney World, there is nothing better for my family and me than coming home with clean clothes. One benefit of staying at a Disney Resort is that it will have self-service laundry facilities on-site. These facilities provide washers, dryers, and laundry detergent available for purchase.
Most self-service facilities exclusively accept debit or credit cards to operate the machines. A few coin-operated machines are available in some facilities, but you should not plan to have this option available.
Packing a collapsible hamper in your suitcase will help you separate the dirty and clean clothes during your trip, prevent your room from becoming cluttered, and make transportation of clothing to and from the laundry room a breeze.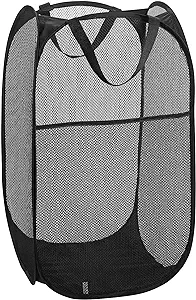 3. Bit Belts
MagicBands are an essential part of every Disney adventure. These wristbands serve as your "Key to the World," allowing you access to your credit card, room, park tickets, and Lightning Lanes. However, one worry many Disney guests have is losing their Magicbands. Imagine the disappointment of having to navigate the parks without the convenience of your Magicband. That wouldn't be as fun, would it? That is why, before each stay, I purchase Bit Belts. Bit Belts are affordable, fun, come in a variety of different colors, and, best of all, allow you to appreciate all that Disney has to offer without the fear of losing the Magicband. Magic Band clasps relax with every wear. These adjustable and durable Bit Belts securely fasten your Magicband to your wrist, ensuring it stays in place throughout your entire visit.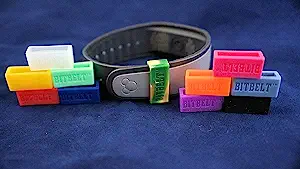 While these essentials are valuable to my family and me, and I hope they can benefit you, it is also important to remember that every family is different. Ultimately, no matter what you decide to bring, your Disney World vacation will be filled with magical memories and joy to last a lifetime. Remember to slow down, relax, and enjoy your trip because it will go by faster than you think. Have a magical time!
Featured Photo: Emily Murray.
Written by
Laura S.
Laura fell in love with Disney Parks as a child, and the affection has never left. As an adult, she enjoys making frequent trips to Disney World with her family and friends.