Disney's Aulani Resort is a great place to enjoy the ocean or relax by the pool, but what should you do when you are ready to go out and do some exploring. Luckily for you Oahu offers tons to do and is a small island so everything is within driving distance. I have created a list of the top things to do in Oahu to help guide you in planning the perfect day trip for you and your family. These can all be done individually or you can combine several ideas together.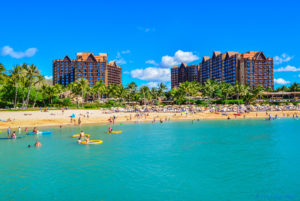 1. Go For An Island Tour
There are many ways to tour the the beautiful island of Oahu.
Self Drive – It takes approximately 4 hours to drive the full loop around Oahu. This makes it an easy day trip with lots of time to add in stops at places that interest you as you go. Don't forget to go explore the North Shore. 
Guided Tours – If you don't want the stress of driving or planning your own island tour there are many companies that offer you tours of the island. There are a variety of tours to choose from that fit your interests, or you can hire a guide and create a custom experience. 
Helicopter Tour – If you are wanting a different perspective, a helicopter tour can provide you expansive views in a short amount of time. There is nothing quite as surreal as the feeling of soaring through the sky taking in the sites of Oahu.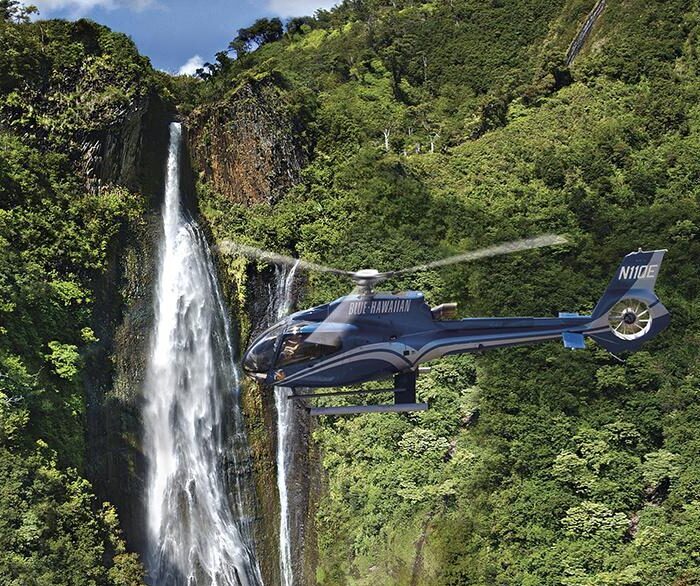 2. Get Out On The Water
Getting out on the water while visiting Hawaii is a must. Whether you're into snorkeling, enjoying a sunset sail, whale watching or exploring your adventurous side with shark diving, there is something for everyone. 
3. Go For A Hike
For a budget friendly day out that will also burn a few calories plan a hike! There are numerous hikes to choose from in Oahu that range from casual strolls to sweat inducing climbs. No matter what hike you decide to take you are guaranteed amazing views. Highly recommended hiking spots include Diamond Head, Waimea Valley, Manoa Falls, Koko Crater, Ko'olau Mountain Range, Ka'ena Point State Park and Makapu'u Lighthouse Trail.
4. Take In Honolulu
The coastal city of Honolulu is definitely worth checking out. With seemingly limitless exploring to be done, your day in the city can include the famous Waikiki Beach, premium outlet stores, the zoo, the aquarium, and many more activities.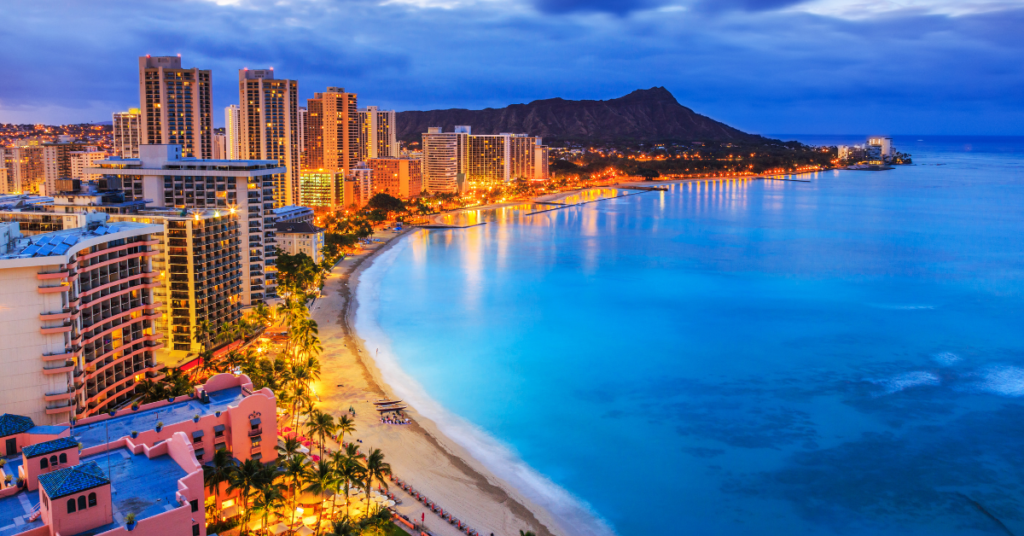 5. Visit Pearl Harbor
Spend a day touring five historic sites that commemorate the attack on this naval base.
6. Explore Hanauma Bay
This protected marine life conservation area is a great destination for snorkelers to see hundreds of tropical fish and marine life.
7. Check Out the Polynesian Cultural Center
The Polynesian Cultural Center provides an immersive experience to learn about Pacific Island heritage as well as offering the ability to take in an authentic Polynesian luau and evening show.
8. Go Golfing
Oahu has more golf courses than any other island and with 40 courses to choose from for all levels of golfers to enjoy.
9. Explore A Botanical Garden
There are plenty of tropical plants and flora to enjoy in Hawaii. If you want to see a diverse range of plants in one location, visit a tropical garden! Less into plants but want to learn about pineapples? Plan a visit the Dole Plantation instead and learn about the history of pineapples in Hawaii, plus get a DoleWhip too!
10. Go Ziplining
If helicopter rides and shark diving aren't enough adventure for you, what better way to get some adrenaline than to jump off a platform and soar through tree tops. Oahu has seven different companies that offer zipline tours and all are highly rated.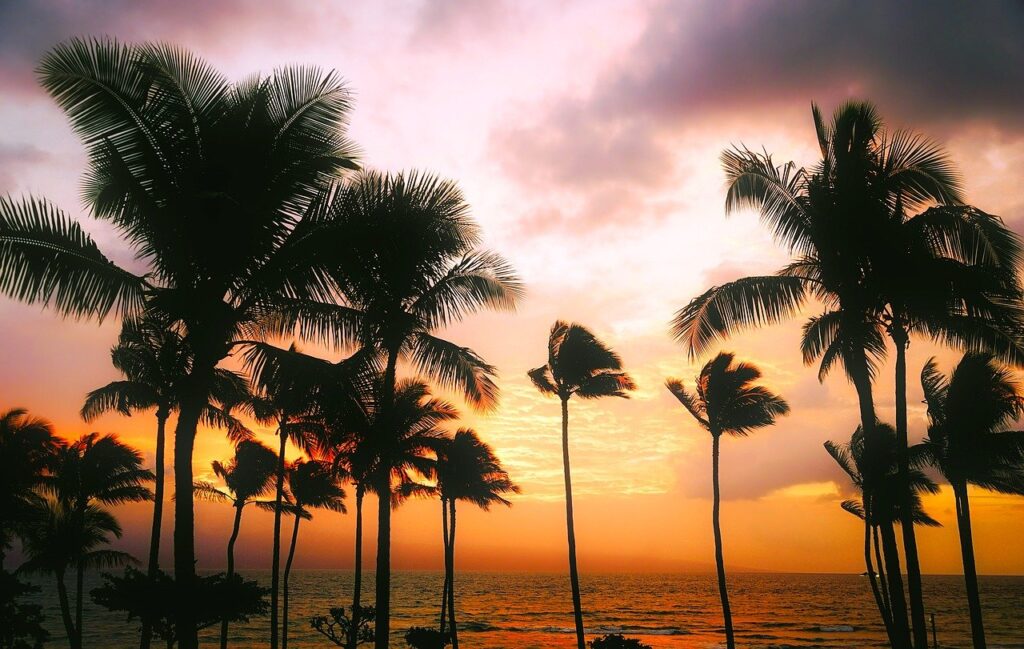 No matter what you choose to do on your day trip from DVC's Aulani Resort, make sure to do some research and plan an adventure you and your family will love. With an island that's packed with activities for all types of travelers, it can be difficult to decide on what to do for your trip off the resort. Whatever you choose to do, remember not to overbook your Oahu vacation and take plenty of time to kick back, relax and remember you're on island time.
Are you planning a Disney Vacation to DVC's Aulani Resort? Shop our Confirmed Reservations now and save up to 60% on your DVC Aulani Resort booking!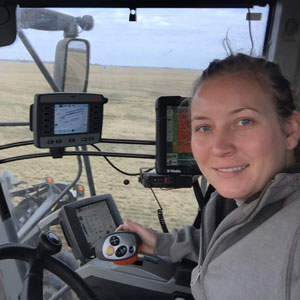 Written by
Allison Freedman
Contributing Writer
Allison is a registered nurse and mother of 4 daughters ranging in age from 2 to 13 years old. She is a Canadian farm girl whose love of Disney started at a later age. After taking her family on their first Disney trip 10 years ago she was hooked. She now spends all her free time researching and dreaming about her next Disney vacation.