Disney's Aulani Resort is open! As of November 1st, Disney has begun the phased reopening for this Hawaiian property much to public delight. There are a few things that will need to be considered when planning a visit to Disney's Aulani. 
Travel
Disney's Aulani is located in Oahu, Hawaii. This presents a unique set of travel requirements. Hawaii Governor David Ige issued a mandatory 14 day self-quarantine period to all who are traveling to the islands at this time. This rule applies to both tourists and returning residents. Luckily, there is now another option for travelers. 
Those wishing to travel to Hawaii and the Aulani Resort at this time may bypass the 14 day quarantine by providing a negative COVID-19 test result. The negative test will need to be within 72 hours of initial departure. In addition to the negative test results, all travelers coming on to the island will need to have their temperatures checked and complete an online health questionnaire upon arriving at the airport.
It is important to note that for a negative test to be approved it will need to be done at a state-approved testing facility. This may sound difficult, but there are hundreds of available facilities, and many are easy to access. Some of these include Costco, CVS pharmacies, Kaiser Permanente, and Walgreens. A full list of these facilities can be found on the hawaiicovid19.com website, along with the specifics for each facility.
Check In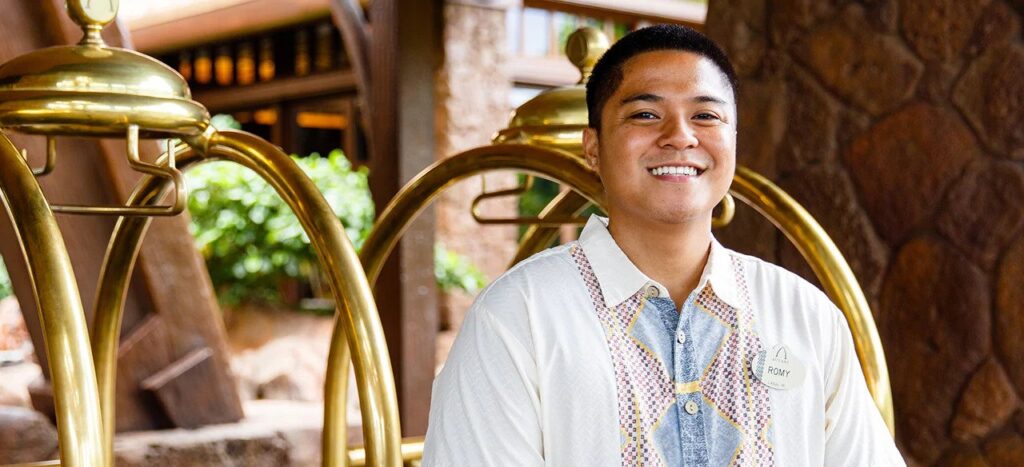 Before arriving at the resort, Guests are required to have a confirmed reservation. 
The Aulani recommends checking in online prior to arriving at the resort. When the room is ready, guests will have the option of receiving a text message letting them know the keys are available to be picked up. 
When guests go to pick up keys, or are in any public area of the resort, all guests age 2 and above will need to be wearing masks.
The resort is also offering guests the option of Express Checkout, so that guests will not need to visit the front desk unless they have questions. This will not only help maintain social distancing, but will also save guests a lot of time. Both of these features can be utilized via visitor's Disney accounts. 
Service Changes
As the Aulani Resort is in the initial reopening phase, there are some changes guests will need to be aware of. 
Service changes include:
Dry cleaning and laundry services are unavailable

Bell service will deliver luggage only

Guests will not be escorted by the bell service

Deliveries to occupied rooms only

Self parking only, no valet or shuttle services at this time
Dining Changes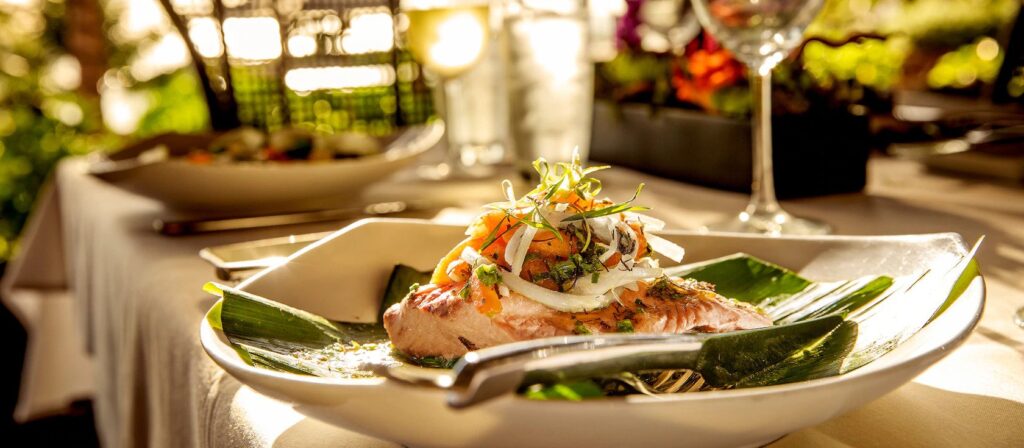 There will be quite a few adjustments to Aulani's dining experience as well. Face coverings will be needed when going into and out of dining areas, but are not needed when eating and drinking while stationary. Also, it is recommended that guests use a cashless or contactless form of payment. Some dining locations will remain closed at this time, while others will have limited capacity. Available restaurant locations may also have a limited or varying menu at this time.
Available dining locations:
Ulu Cafe

Off The Hook

Poolside Service

Wailana Pool Bar

Pāpālua Shave Ice

Mama's Snack Stop (Friday-Sunday)

The 'Ōlelo Room
Please note that Off The Hook and The 'Ōlelo Room will be for resort guests only at this time due to limited seating.
Disney has implemented enhanced measures at the Aulani dining locations. Changes that guests can see include:
Cleaning high traffic and seating areas in between each guest

Self-service items such as drinks will not be available

Menus will be on display at the front of each dining location and available digitally on guests' phones

Temperature screenings when 'AMA'AMA and Makahiki restaurants reopen for table-service 

Cashless payments such as debit, credit, and gift cards, as well as mobile wallets or charges to guests' hotel folio will be recommended
Face Covering Need to Knows
As previously stated, all guests age 2 and older will be required to wear face masks in all public areas of the Aulani Resort and dining areas. 
Appropriate face coverings must:
Fully cover the nose and mouth

Fit snugly against the sides of the face

Be secured around the head or with ear loops without the use of guests' hands

Be at least 2 layers
Non-appropriate face covering include:
Costume masks

Bandanas 

Mesh masks

Neck gaiter
Amenities, Activities and Recreation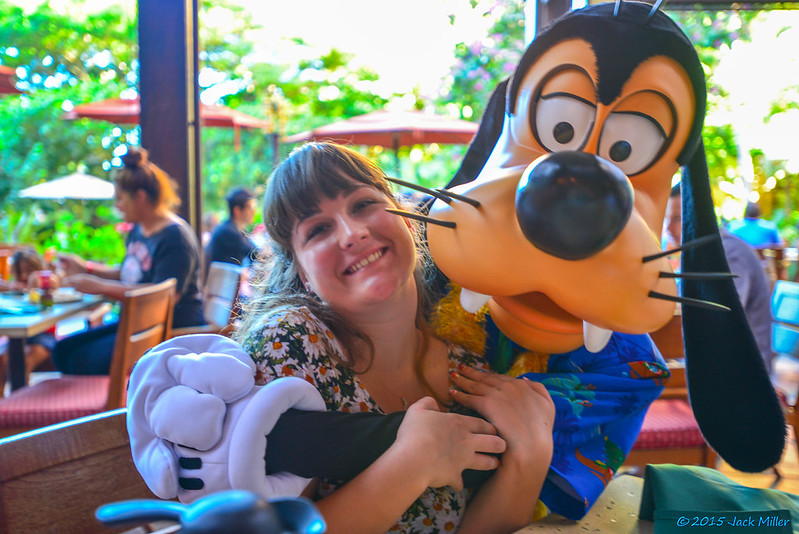 In order to maintain health and social distancing guidelines, the Aulani Resort will be making some modifications to the amenities and available activities during the initial reopening. 
Pools will be open, but will be operating at reduced hours and capacity. The Wailana adult pool will be available for guests of all ages. The beach will also be open but in order to maintain physical distancing there will be a reduction of beach chairs available. 
At check in guests will receive a schedule of the available activities. Guests will need to make reservations for the majority of available activities due to the reduced capacity. Guests can look forward to these activities:
Pools and spas

Waikolohe Stream lazy river

Tubestone Curl and Volcanic Vertical water slides

Menehune Bridge

Keiki Cove splash zone

Menehune Adventure Trail

Rainbow Reef activities

Make Your Own Mickey Ears
Some amenities such as the Mikimiki Fitness Center and the Laniwai Spa will be unavailable in the first phase of reopening, as well as some of the usually scheduled events. Guests are encouraged to check with the Aulani Resort as to what events will be accessible at this time. 
If shopping is a preferable activity there is no need to worry. The Aulani merchandise locations will be open and available for shopping at a manageable capacity. Guests will still be able to pick up all their Aulani and Hawaii favorites.  
What are you most looking forward to at The Aulani Resort? Does the testing seem like a reasonable compromise to achieve your dream vacation? Let us know in the comments below!
Written by
Rachel Van Norman
Guest Author