At 91 years old, Mickey Mouse is a household icon. Everyone knows him, from young to old and East to West. Mickey is even said to have a 97% name recognition rate in the US, higher than Santa Claus. But how did the most famous mouse in the world come to be? Here's the origin story of Walt Disney's Mickey Mouse and how he changed the world.
Many of us may be familiar with the animated short Steamboat Willie. It's often shown before the opening credits of other Disney movies. Steamboat Willie was the world's first introduction to Walt Disney's beloved mouse. But how Walt created Mickey is not such a simple, or happy story. 
Oswald, The Lucky Rabbit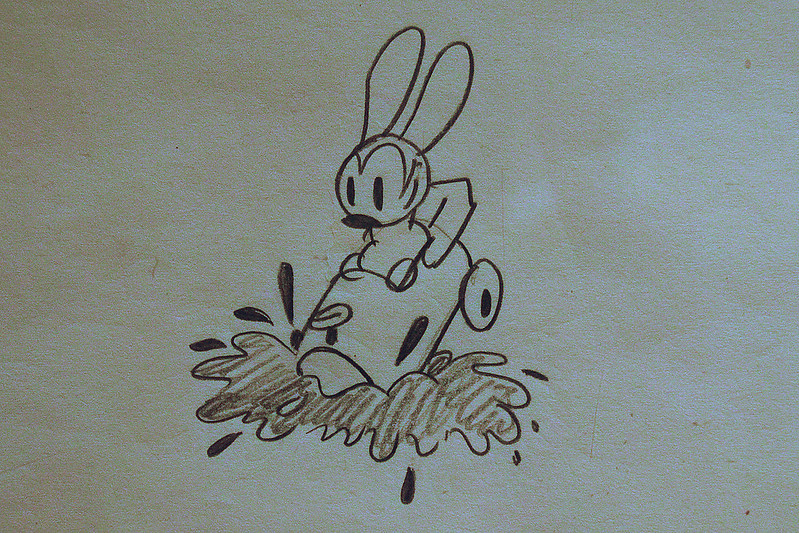 Back in 1927 when Walt Disney was just 26 years old, he was working at the animation studio he founded with his brother Roy, Disney Brothers Cartoon Studio. A year after opening, Walt was able to negotiate a contract with Margaret Winkler of Winkler Pictures in partnership with Universal Pictures to distribute a series of short films featuring Walt's first hit character, Oswald the Lucky Rabbit. Oswald's hilarious, adventurous spirit became an instant hit across the US over the next year. 
Armed with the new found success of creating a hit character for a major production studio, in 1928 Walt headed to New York to renegotiate his Oswald contract with Winkler Pictures. Unfortunately, Winkler Pictures' new manager, and new husband to Margaret Winkler, Charles Mintz, had other plans. Instead of offering Walt more money, Mintz actually informed Walt that his Oswald animation team had been reassigned. Mintz then threatened to fire Walt, reminding him that the rights to "Oswald" belonged to Winkler Pictures, not Disney himself. To make matters worse, Mintz then offered Walt a lower salary to stay on the Oswald team. Walt angrily declined and headed back to his studio to pick up the pieces of a very successful year gone bad.
A New Character Is Born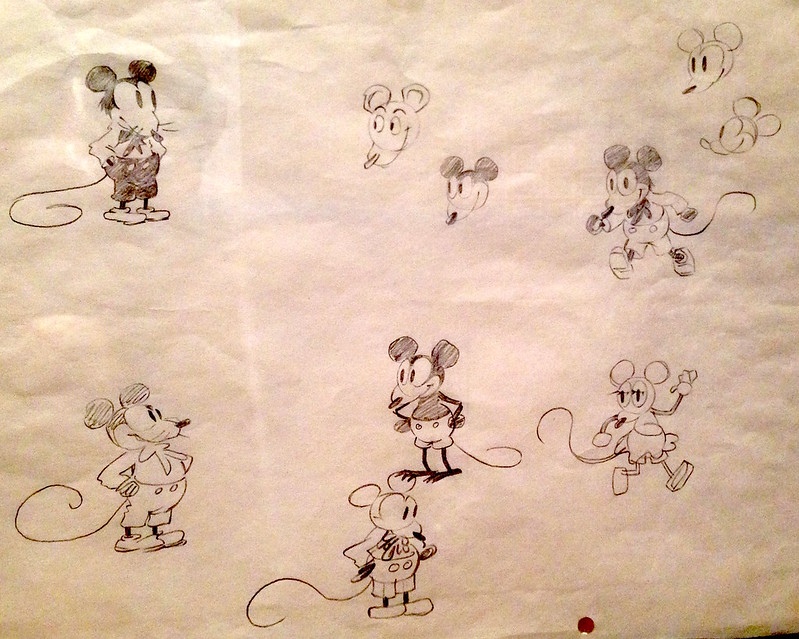 Frustrated, slighted and jobless, at one of his most desperate times is when Walt would go on to create a character that would change the world forever. On the train ride back to Los Angeles from New York is when Disney's first iteration of what would later become Mickey Mouse was created. Upon arriving in LA, Walt and his trusty fellow animator Ub Iwerks, who declined the Winkler reassignment, worked tirelessly to perfect this new Disney mouse, named Moritmer at the time. 
The iconic mouse with his red pants and white buttons and all was ready for his debut. But Lillian, Walt's wife, had one more major change to made. While Walt and Ub had settled on the name Mortimer, something about the name put Lillian off. She suggested finding a new, stronger name. Some say that the name Mickey came from a German toy that had the name "Micky" written across it. Nonetheless, Lillian, Walt and Ub were all in agreement, Mickey Mouse would be the moniker for the new Disney character.
Mickey Mouse made his debut in a Hollywood test screening of the first Mickey cartoon called Plane Crazy. Unfortunately, the audience was unimpressed with Disney's new creation. Shortly after, Disney released a second film, The Gallopin' Gaucho which was also just as unpopular. 
Steamboat Willie Impresses The World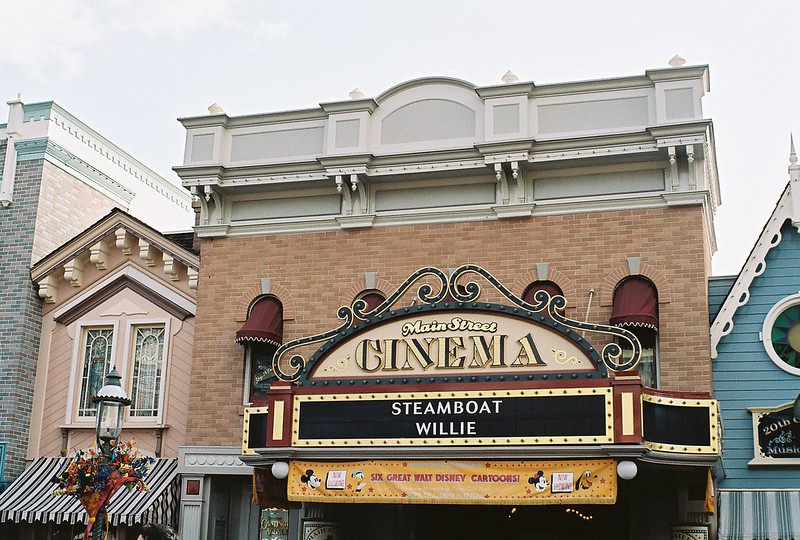 Disney's third Mickey Mouse film attempt is when his luck would change. Steamboat Willie premiered in November 1928, in New York's Colony Theater to rave reviews. The film included synchronized sound, one of the first cartoons to ever successfully utilize the technology. Audiences fell in love with Mickey just as Walt did and the rest, as we say, is history. 
From defeat and desperation, Walt Disney was able to create what is said to be the most iconic symbol in all the world. His resilience shaped the world of Disney as we know it. The origin story of Disney's Mickey Mouse can teach us all a valuable lesson on perseverance and determination.
Katherine Rand
DVC Shop Editorial Team