The long awaited Star Wars: Galactic StarCruiser Hotel has revealed pricing and amenities that guests can expect when staying at this exclusive hotel. Set to open in the Spring of 2022, this Star Wars Hotel is guaranteed to be unlike any other resort or experience that Disney has to offer. Let's take a look at what guests will get, and how much they will pay.
Amenities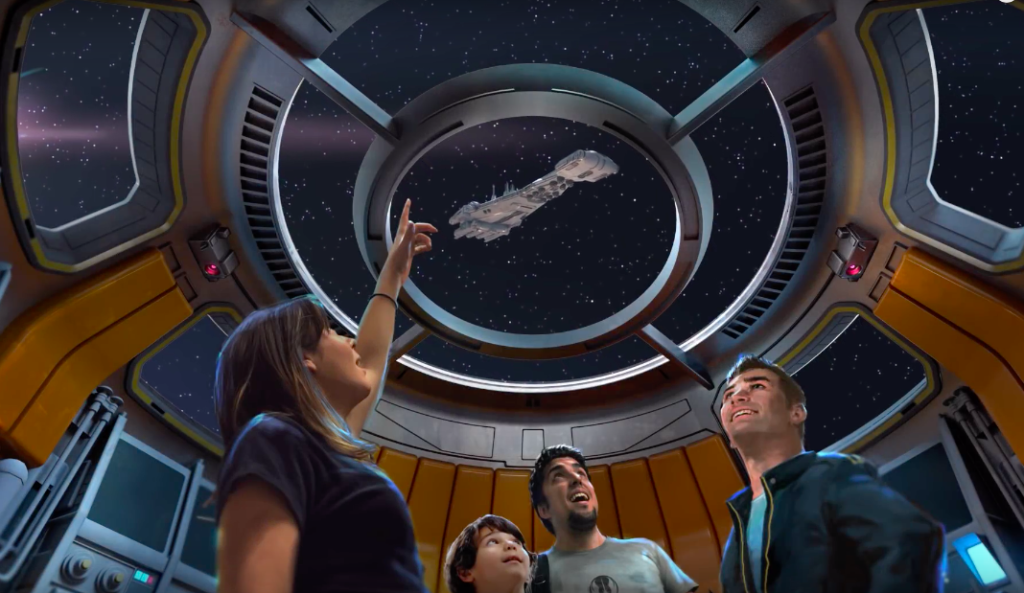 A voyage into space will include the following:
2 night stay in a cabin or suite
Continuous interactive entertainment, where your choices determine your experience
Food and beverages on the starcruiser (except alcohol and specialty beverages)
Quick service meal at Docking Bay 7 Food and Cargo or other select Disney's Hollywood Studios dining locations
Admission to Disney's Hollywood Studios
Valet parking
Exclusive Star Wars: Galactic Starcruiser DataBand (MagicBand)
The offerings for the voyages on the Disney StarCruiser are so immersive and remarkable, it is hard to imagine the kind of experience guests will enjoy, but we can certainly try.
Cost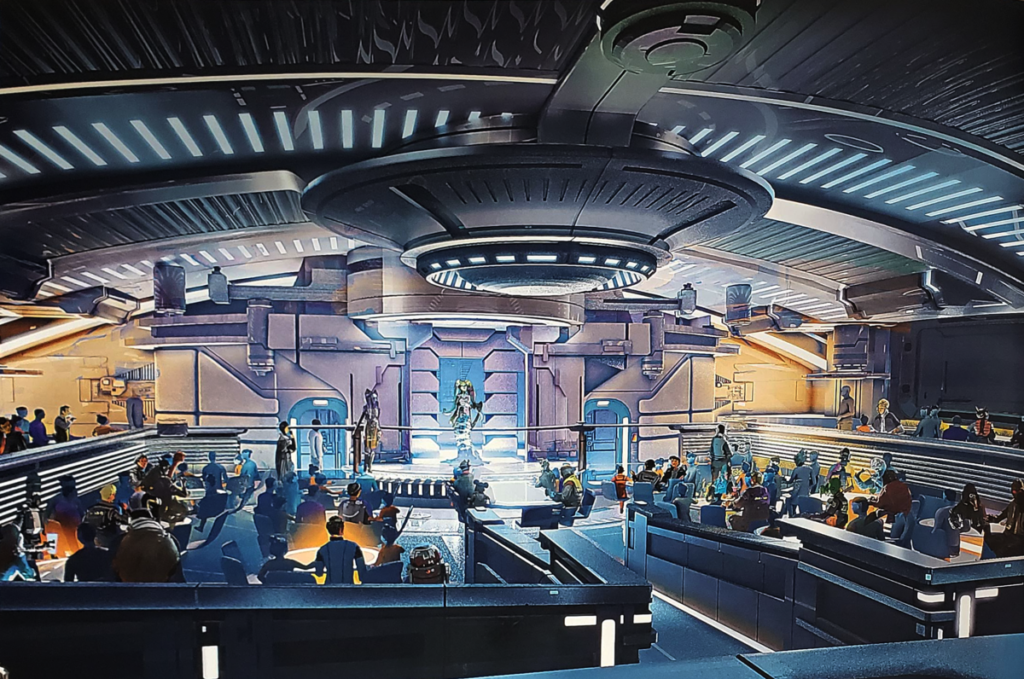 The cost for the Starcruiser voyages will vary on the amount of guests, since the cabins are designed to fit a certain number of people each. In addition, the price may change depending on the amount of children/adults in each group.
Two Guests Per Cabin
For two guests to board this voyage, the cost starts at $1209 per guest per night. This means that the grand total for this excursion will be $4,809.
Three Guests Per Cabin
The price for the three guest option includes two adults and one child. This option starts at $889 per guest per night, totaling $5,299 for the experience.
Four Guests Per Cabin
For four guests, 3 adults and one child, pricing starts at $749 per guest per night. For this option guests can expect to pay $5,999.
Room Types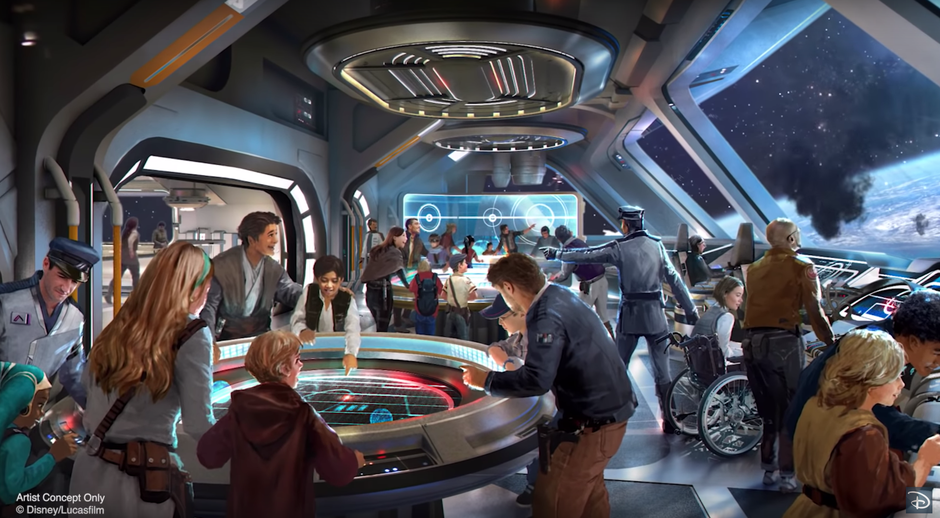 There are three different types of cabins that guests will be able to choose from. Here is an overview of each room, how many guests can stay in each, and the amenities each room type has to offer.
All rooms will feature basic amenities such as:
Other amenities will include:
Mini fridge
Hair dryer
Interactive television
In-cabin safe
Phone
Bath and shower products
Standard Cabin
The standard cabin will be able to sleep four to five guests and offers a queen bed, 2 bunk beds, and a pull down bed. There will be one window with a space view.
Galaxy Class Suite
The Galaxy Class Suite is a one bedroom with a living room space, bar area, as well as bedroom. It will be able to sleep four passengers with one queen bed and two pull down beds. This suite will feature a double vanity bathroom and two windows with a space view.
Grand Captain Suite
This room is the finest that this Starcruiser will offer. The Grand Captain Suite is a two bedroom suite that is able to sleep up to 8 passengers. The bed configuration for this room is 2 queen beds, 2 bunk beds, and 2 wall pull down beds.
In addition to the bedrooms, this suite will offer a living space, two bathrooms, a bar area, and three windows with a luxurious space view.
Journey Into Space
With the upcoming opening of the Star Wars: Galactic Cruiser, this new information regarding prices and room types is very exciting. Now guests will be able to begin planning their out-of-this-universe vacation.
What room are you planning on booking for this voyage? What are your thoughts on the pricing and spectacular rooms? Let us know in the comments below!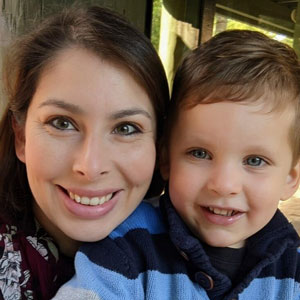 Written by
Rachel Van Norman
Contributing Writer
Rachel fell deeply in love with all things Disney as a little girl. Now as a wife and a mother herself, she shares this Disney obsession with her son and everyone around her. From her love of princesses to eating all the Disney food, Rachel spends her time radiating Disney magic and keeping everyone up to date on Disney news.