Disney has always been a pioneer in creating immersive and magical experiences for their audience. The company is now pushing the boundaries of sensory storytelling with their latest announcement of "Smellephants On Parade," a unique search and sniff adventure that's coming to Storybook Circus at Magic Kingdom.
Smellephants On Parade – A New Sensory Experience
Disney just posted a cryptic teaser for this new experience, accompanied by an artist rendering of the concept.
View this post on Instagram
"Smellephants On Parade" is a groundbreaking concept that will integrate the sense of smell into the adventure, providing an entirely new level of immersion for park visitors. Disney has always been known to subtly use scent in their parks. The tantalizing aroma of popcorn on Main Street or the distinct smell of the Pirates of the Caribbean ride are examples of how the company uses smell to enhance the visitor experience.
However, Disney has a chance to take this concept to a whole new level with "Smellephant On Parade", making the sense of smell an integral part of the story being told.
Stay Tuned!
The idea behind "Smellephants On Parade" is a completely novel concept, and it's an exciting development for Magic Kingdom. So stay tuned to the DVC Shop blog to get all the latest updates when more official details become availble.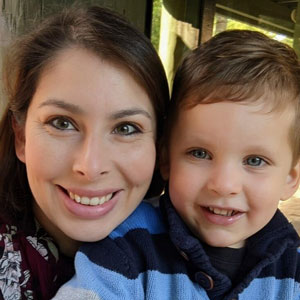 Written by
Rachel Van Norman
Contributing Writer
Rachel fell deeply in love with all things Disney as a little girl. Now as a wife and a mother herself, she shares this Disney obsession with her son and everyone around her. From her love of princesses to eating all the Disney food, Rachel spends her time radiating Disney magic and keeping everyone up to date on Disney news.