A delightful spinning attraction that blends classic amusement park fun with Disney's unique storytelling charm.
Silly Symphony Swings Details

| | |
| --- | --- |
| Disneyland Resort Park | California Adventure |
| Location in Park | Paradise Gardens Park |
| Height Restrictions | 40″ or taller |
| Age Interests | Kids, Adults, Tweens, Teens |
| Thrill Type | Spinning |
| Hours | 8:00 AM to 10:00 PM |
| Wait Times | Low to Moderate |
| Lightning Lane | No |
| Accessibility Information | Must Transfer from Wheelchair/ECV |
Attraction Overview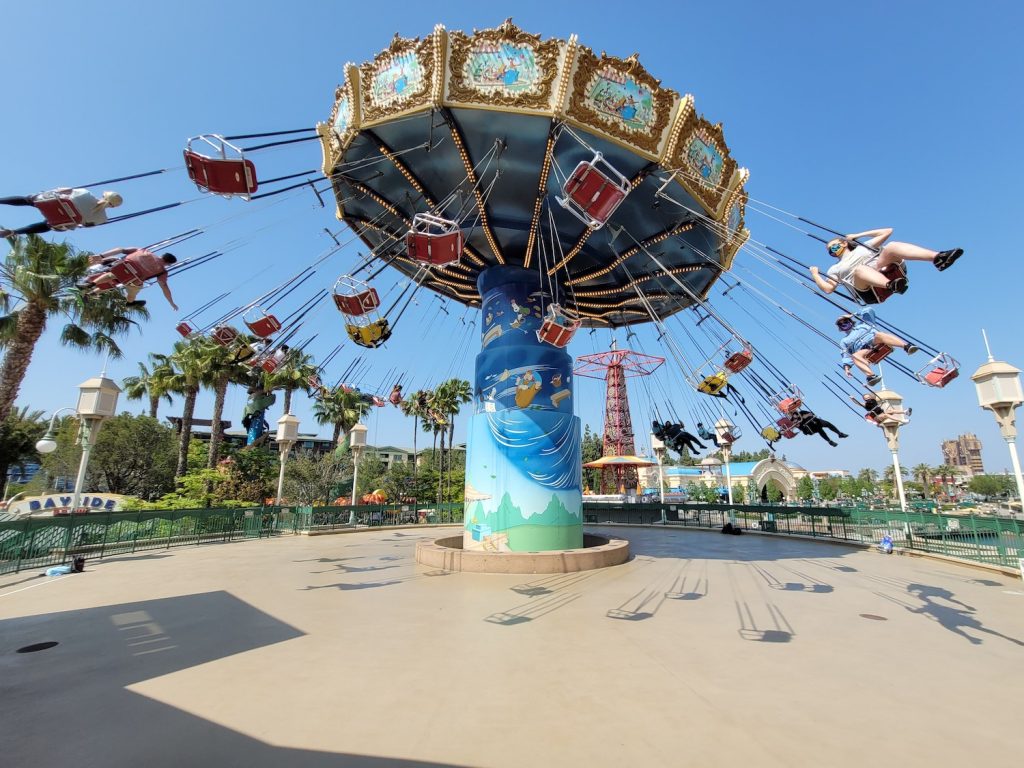 Silly Symphony Swings is a wave swinger attraction that is themed after the 1935 Walt Disney's Silly Symphony series cartoon "The Band Concert." Mickey Mouse, in this animated short, tries to conduct a public band concert, but things go awry when Donald Duck disrupts the performance with his rendition of "Turkey in the Straw."
Just as in the cartoon, riders on Silly Symphony Swings are swept into a whirlwind of fun. Each guest sits in a chair suspended by chains from a large canopy, which begins to rotate. As speed picks up, the chairs swing out, giving riders the sensation of flying around in circles.
Designed for both kids and adults, the ride offers not only an exciting experience but also provides stunning panoramic views of the park. It's a gentle thrill ride that combines the nostalgia of classic carnival rides with the charm of Disney animation.
Map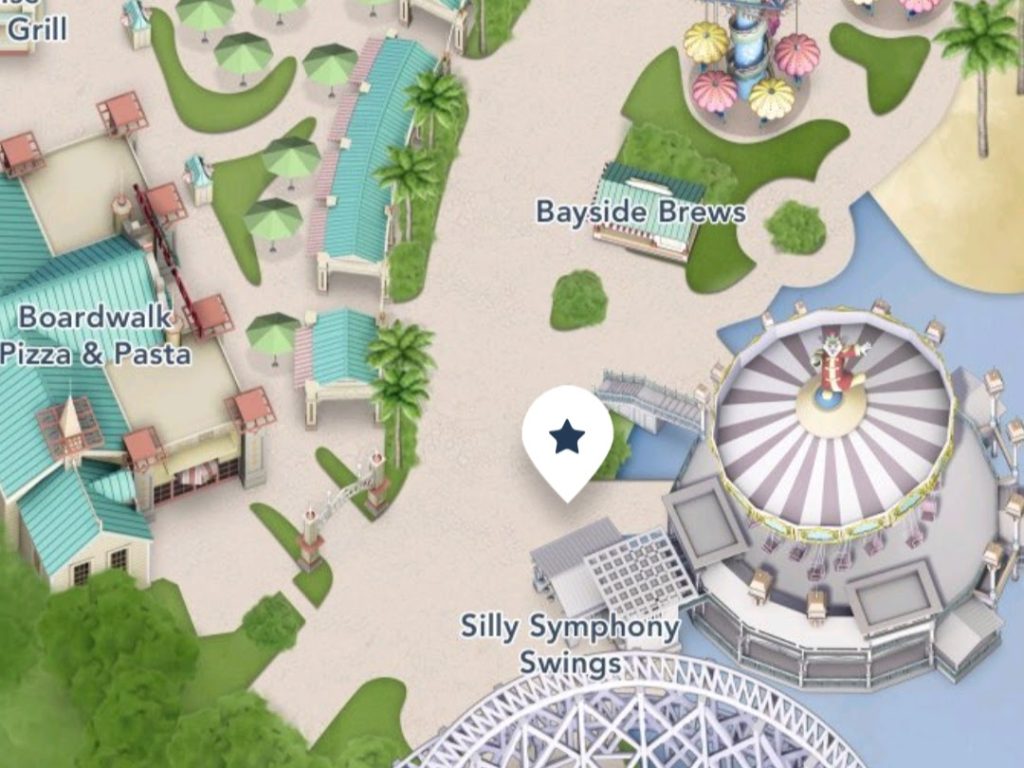 Location & Wait Times
Silly Symphony Swings is located in the Paradise Gardens Park area of Disney California Adventure. It's near the shore of the park's artificial lake, near Bayside Brews and the Jumpin' Jellyfish attraction, providing a picturesque backdrop to the swinging action.
Wait times for Silly Symphony Swings can vary depending on the time of day and season. Generally, the lines are shorter during the early morning and late evening hours. However, during peak season and weekends, wait times can extend to 30 minutes or more.
Queue Experience
While the queue for Disney's Silly Symphony Swings at California Adventure Park is not heavily themed, it still offers its unique charm. The line may lack the immersive elements seen in other Disney attractions, but it compensates for that with the fun of watching others enjoy the ride. As you approach the end of the queue, you get a front-row seat to the joy and excitement of other park guests as they swing and soar.
Silly Symphony Swings is a delightful attraction that blends classic amusement park fun with Disney's unique storytelling charm. Whether you're a fan of the Silly Symphony series or just looking for a fun, light-hearted ride at Disney's California Adventure Park, this attraction is sure to bring a smile to your face.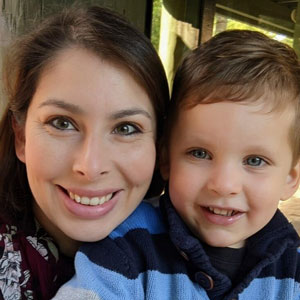 Written by
Rachel Van Norman
Contributing Writer
Rachel fell deeply in love with all things Disney as a little girl. Now as a wife and a mother herself, she shares this Disney obsession with her son and everyone around her. From her love of princesses to eating all the Disney food, Rachel spends her time radiating Disney magic and keeping everyone up to date on Disney news.