EPCOT is about to get a new culinary addition to round out the many dining option in the World Showcase. On August 30th, Shiki-Sai: Sushi Izakaya, will open its doors at the park's Japan Pavilion. This new dining experience promises to offer guests an authentic taste of Japanese culture and cuisine.
What Is An Izakaya?
The term 'izakaya' originated in Japan and typically refers to a casual pub-style restaurant where people gather to share small plates of food, often accompanied by drinks. Izakayas are an integral part of Japanese culture, providing a relaxed setting for friends, families, and colleagues to connect over delicious food and drink. The concept mirrors the Spanish tapas tradition or the American happy hour but with a distinctly Japanese twist.
Introducing Shiki-Sai
Shiki-Sai, which means "four seasons" in Japanese, aims to embody the changing seasons of Japan through its menu and decor. The restaurant will offer a rotating seasonal menu, ensuring that guests can enjoy a variety of dishes throughout the year.
The menu at Shiki-Sai will feature a range of traditional Japanese dishes, including sushi, sashimi, tempura, and yakitori. For those who enjoy pairing their meals with a drink, the izakaya will also offer a selection of Japanese beers, sake, and whiskey.
A Unique Dining Experience At EPCOT
EPCOT is known for its dedication to cultural authenticity, and Shiki-Sai will be no exception. The interior of the restaurant will be designed to reflect a traditional Japanese izakaya, with low tables and tatami flooring. The design team has worked closely with Japanese consultants to ensure that every detail, from the decor to the dishware, authentically represents Japanese culture.
Guests will also have the opportunity to learn about Japanese customs and traditions during their visit. The staff at Shiki-Sai will be trained to explain the menu items and the history behind them, adding an educational element to the dining experience.
Conclusion
The opening of Shiki-Sai: Sushi Izakaya at EPCOT's Japan Pavilion is an exciting addition to the park's diverse range of dining options. Whether you're a long-time lover of Japanese cuisine or a curious first-timer, this new sushi izakaya promises to offer a unique and authentic experience. So, mark your calendar for August 30th and prepare to embark on a culinary journey to Japan, right in the heart of EPCOT.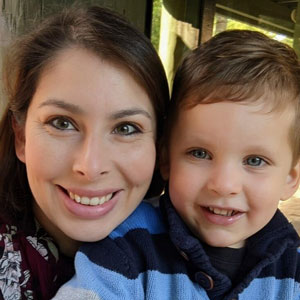 Written by
Rachel Van Norman
Contributing Writer
Rachel fell deeply in love with all things Disney as a little girl. Now as a wife and a mother herself, she shares this Disney obsession with her son and everyone around her. From her love of princesses to eating all the Disney food, Rachel spends her time radiating Disney magic and keeping everyone up to date on Disney news.