As Disney's Animal Kingdom celebrated its 25th anniversary, an exciting discovery was unveiled – a time capsule that was put together by cast members back in 1998 was finally opened. The capsule contained a treasure trove of items, including VHS video tapes, floppy disks, old photographs, news clippings,  and mementos.
Let's take a look at a few of the items that were uncovered when this time capsule was opened!
Floppy Disks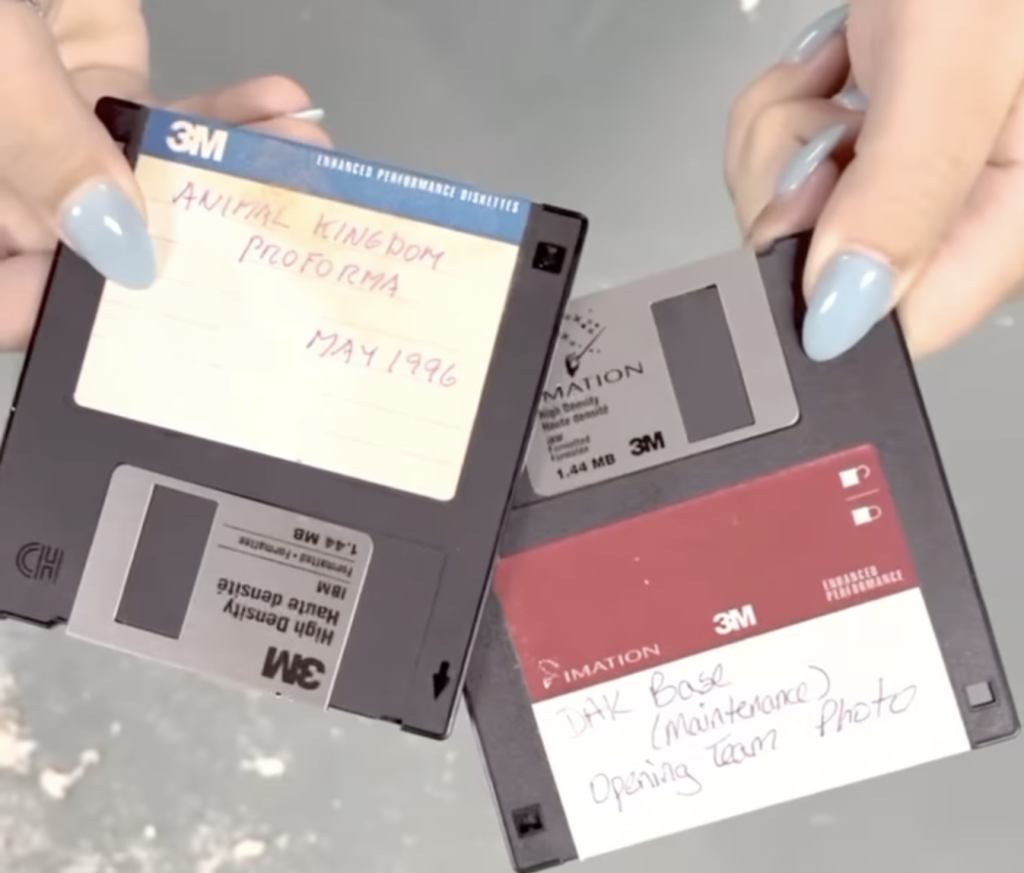 The floppy disks contained data and files from back in 1998, when the Animal Kingdom first opened including the 1998 proforma financial information, and an opening team photo. Pro forma means "for the sake of form" or "as a matter of form." This is a method of calculating financial results using projections or presumptions.
VHS Video Tapes: This capsule included several VHS tapes that featured footage of Disney's Animal Kingdom during its early days.
VHS Tapes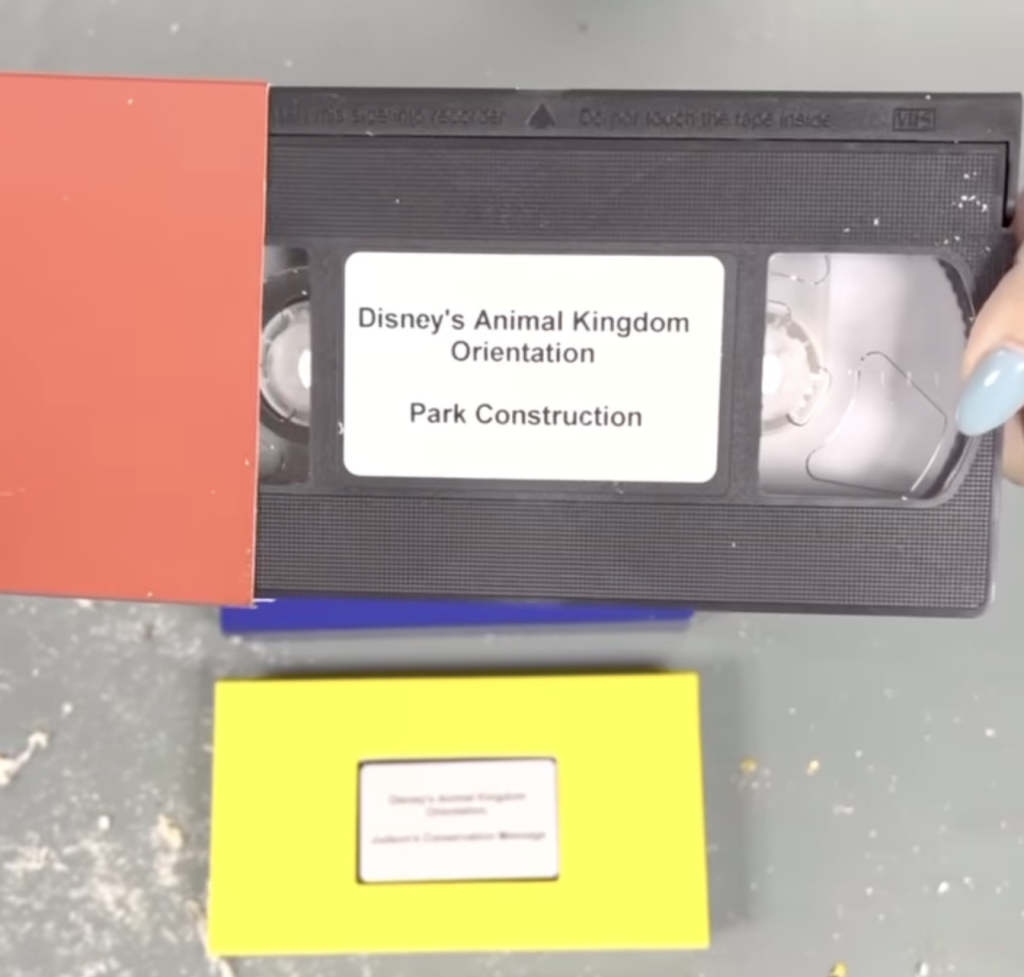 This capsule included several VHS tapes that featured footage of Disney's Animal Kingdom during its construction and documenting the conservation efforts taken.
Gino The Silverback Gorilla's First Toothbrush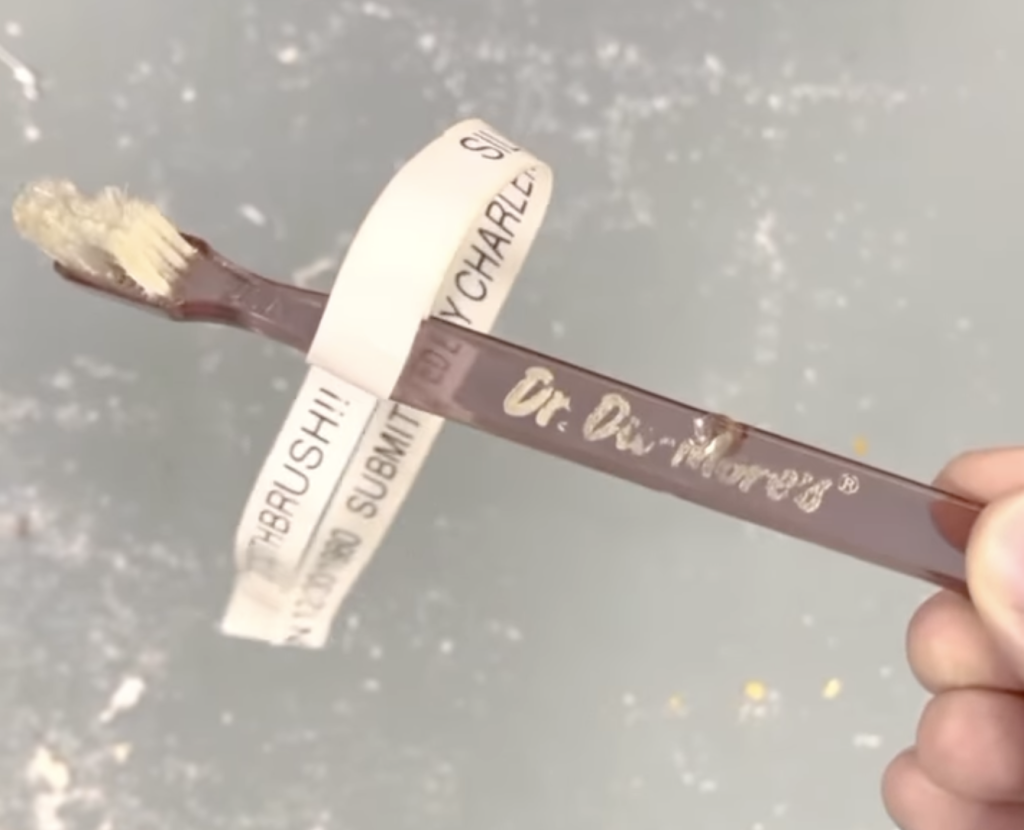 Also found inside the capsules was Gino the Silverback Gorilla's first toothbrush. Gino is an African lowland silverback gorilla who lives at Disney's Animal Kingdom. He is currently over 42 years old, and has been the Gorilla's troop leader for many years.
Day 1 Merchandise Collection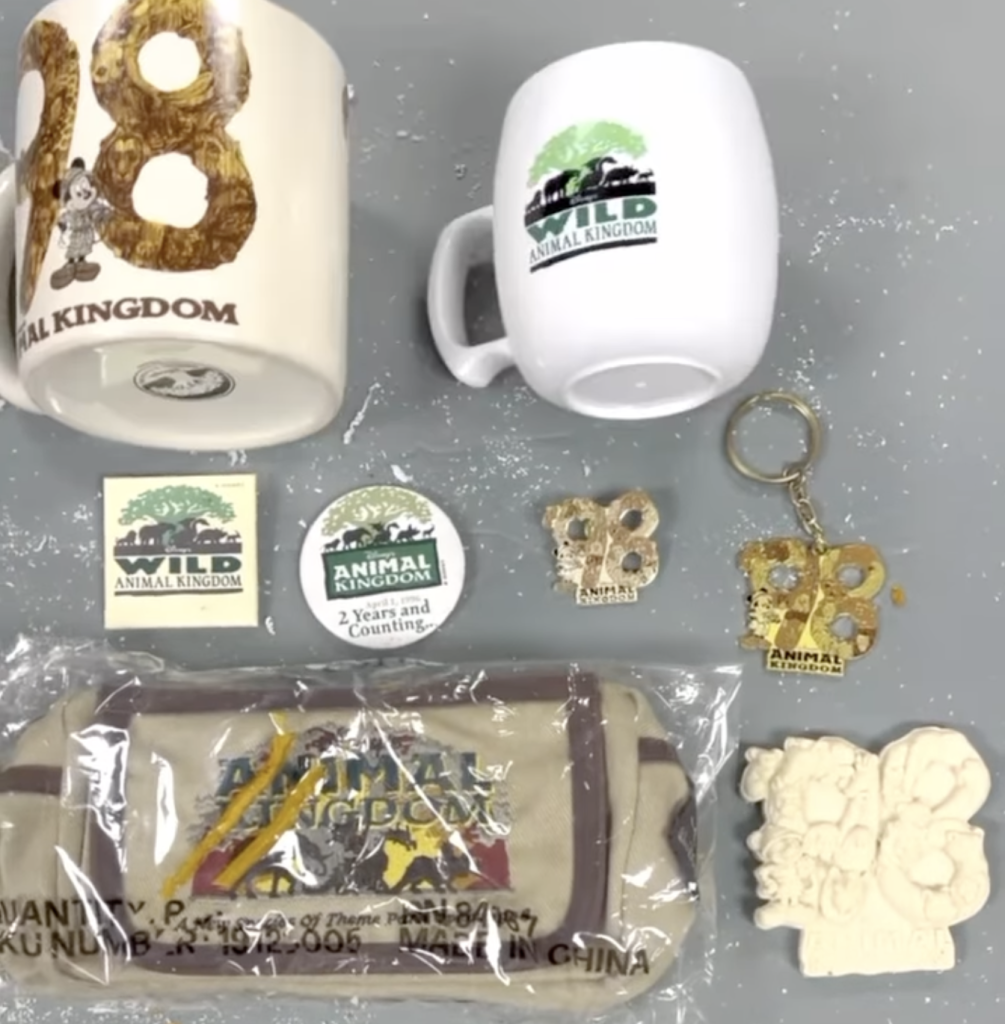 The capsule also included a collection of memorabilia from the opening day at Disney's Animal Kingdom, including pins, keychains, mugs, and other items.
Original Park Maps & Guides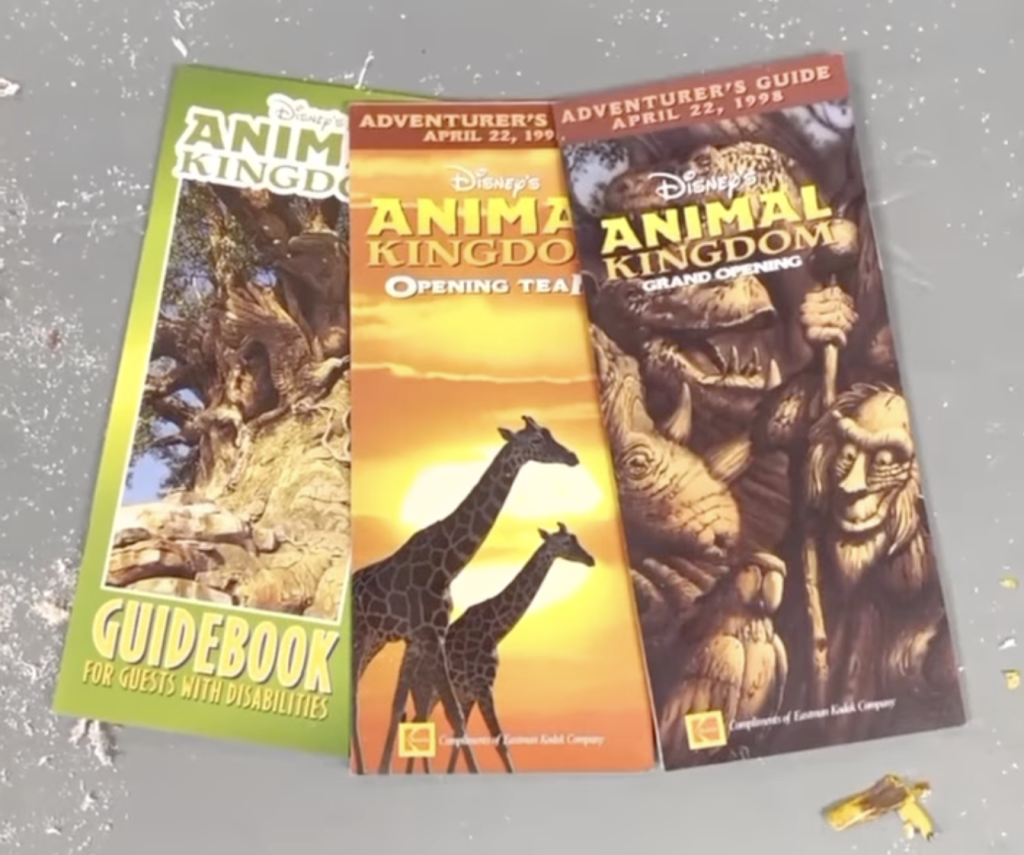 The original version of the park maps and guides were found in the capsule. They provide an interesting snapshot into how Disney's Animal Kingdom has changed over time.
Paper Tickets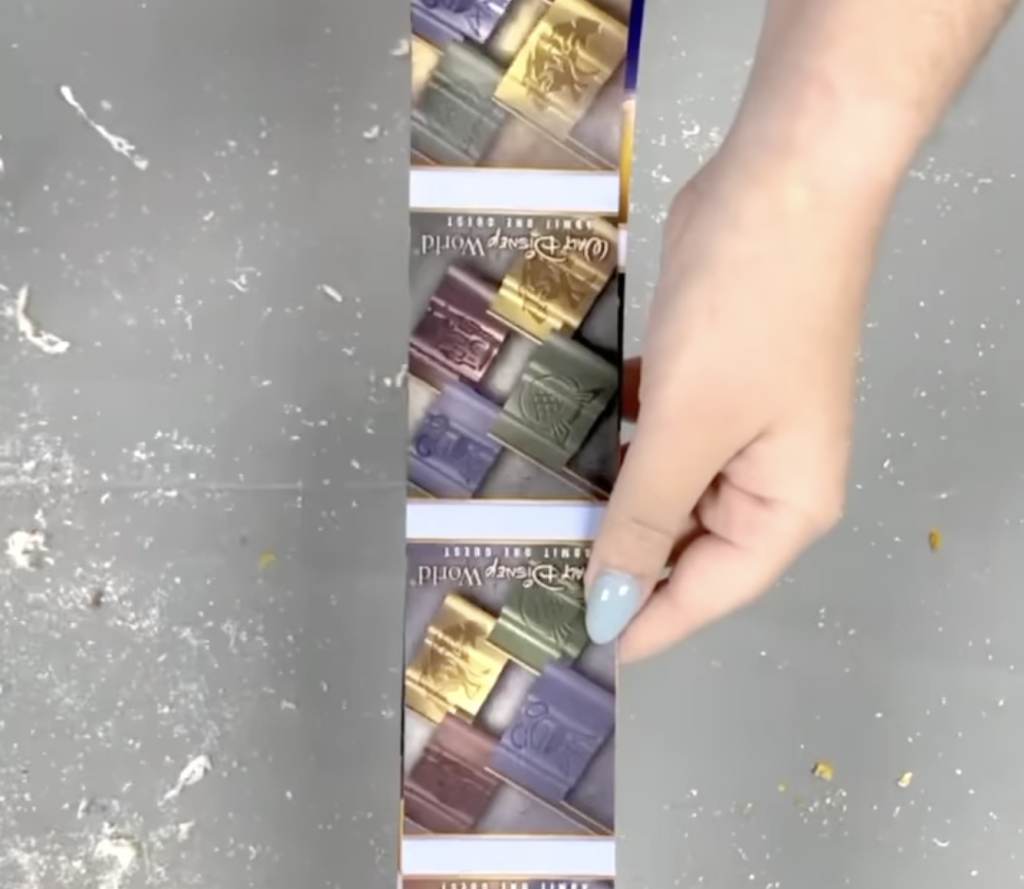 The time capsule also contained original paper tickets from the first day of operation at Disney's Animal Kingdom. It was a great reminder that Disney has come a long way in 25 years!
Shirt Signed By Cast Members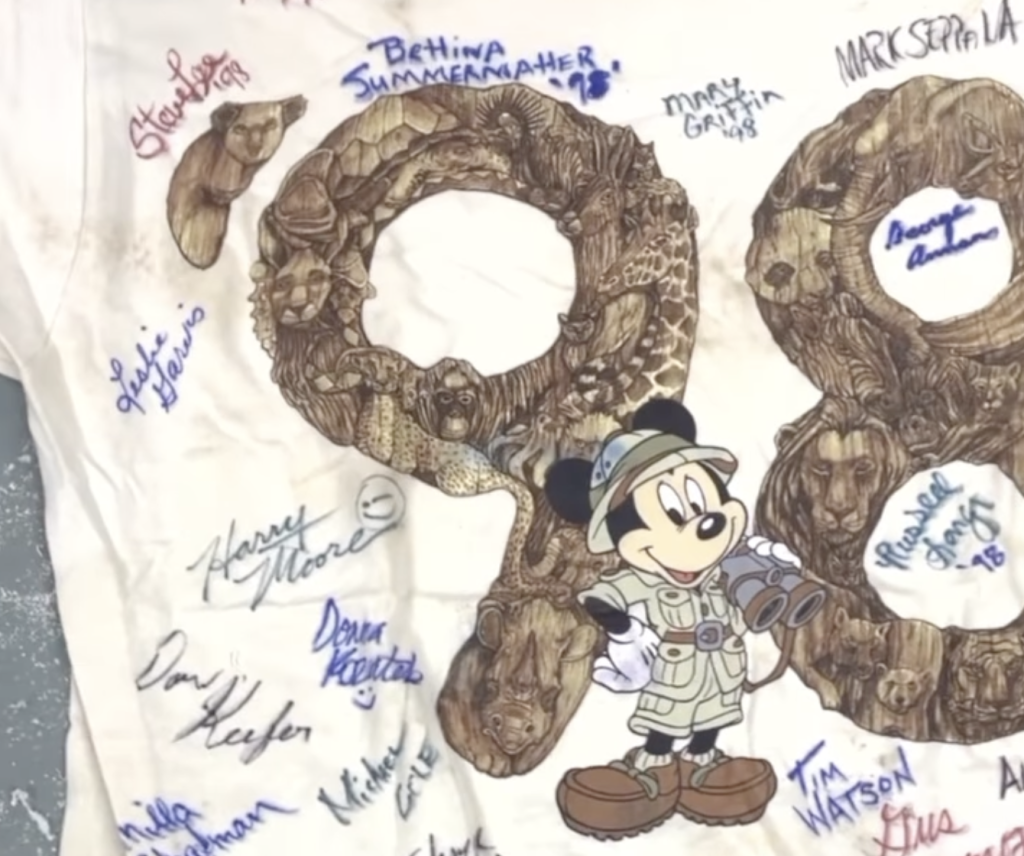 The last item that was found in the capsule was a shirt signed by cast members during the opening ceremony. The signatures show how much Disney's Animal Kingdom has meant to so many people over the years!
Animal Kingdom Cast Member Letter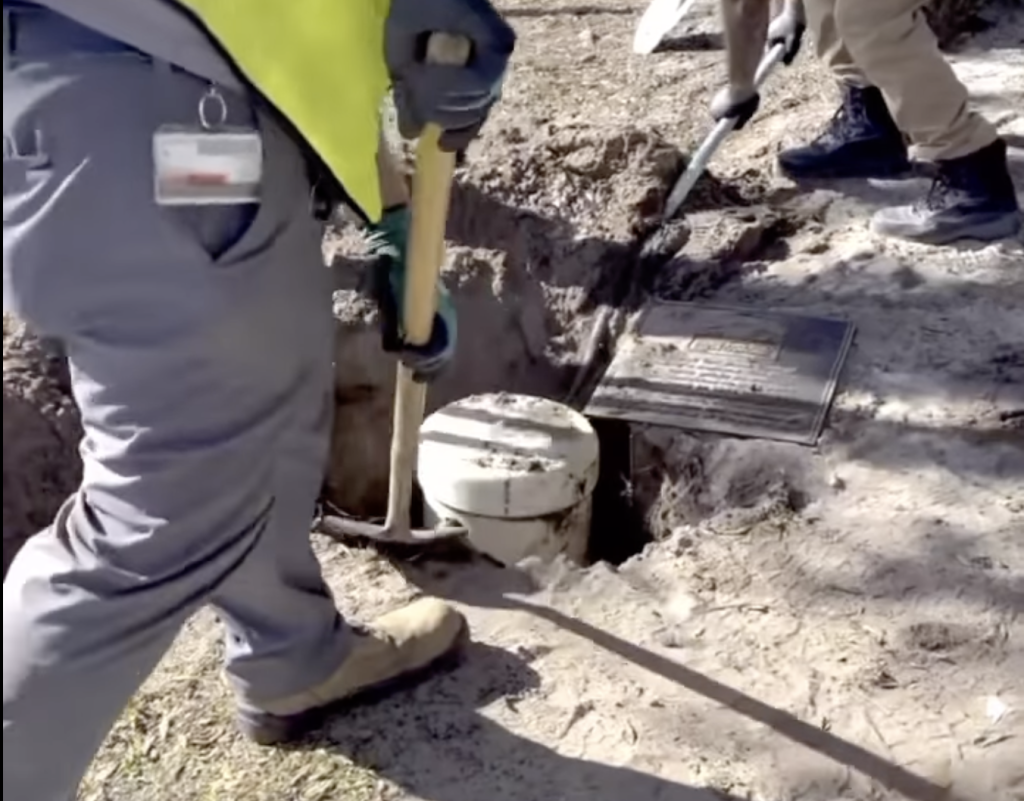 What truly captured the hearts of those present were the letters written by the opening team to today's Animal Kingdom cast members.
These letter was overflowing with inspiration, sentimentality, and heartfelt appreciation for the work that they do. It served as a reminder that the magic of Disney lies not only in the characters and attractions but also in the hardworking cast members who bring it all to life.
Twenty-five years have passed since this time capsule was buried and this letter was written. In that time many changes have occurred. You've entered a new millennium. A year and a half ago Walt Disney World celebrated its 50th anniversary as Disneyland now approaches its 68th. In a few short months, on October 16, 2023, our company will reach a very notable milestone – the marking of our first century of bringing high-quality entertainment to the world.
Time certainly is a powerful force, changing the course of many companies and etching out new formations in long-established corporate landscapes. The success and longevity of our company has firmly grown from solid roots – the traditions and legacies established by Walt Disney and his brother Roy. Each new ring of the trunk signals the growth of another generation of cast members to uphold these traditions as we branch into new adventures across the planet.
The branches of our company's legacy spread high and wide, but the branch that we share with you is particularly special. As it was passed to us, we are passing on to you Walt's love and appreciation for animals – an inheritance of which this park was based on and which we can all be proud.
Today, as we bury the time capsule, we celebrate the hope that our efforts will have made a difference in our tomorrow – your today. We hope that our conservation messages have reached able champions for the environment; that the passions of our cast members have inspired new generations of guests to take environmental action; and that a beneficial difference on our planet has been made.
With the opening of every new theme park, there are challenges at every turn. Disney's Animal Kingdom is no exception. With every challenge, a solution. With every effort, a reward. With every sacrifice, a grander purpose. Every triumph gives us more to be proud of and more reason to be glad to have been part of it all.
Enclosed in this capsule, to be unearthed on April 22, 2023, are mementos of the creation and opening of Disney's Animal Kingdom. We pass these on to you in the spirit of fun, but most importantly to give you a glimpse of the past that gave you your present and which will guide you to our future. May creating "A New Species of Theme Park" continue to be your motivation.
We are honored to have been part of the opening of "A New Species of Theme Park." Through our commitment and dedicated efforts, we have seen our guests empowered with a renewed sense of nature and embrace a new appreciation for man's stake in the world. As these same guests return with their kids and grandkids, we trust that you are instilling the same sense of stewardship.
We thank you for taking pride in and for caring for the park that we helped establish a quarter century ago, and hope that you will continue to nurture Disney's Animal Kingdom so that it will remain a source of inspiration and enjoyment for all who visit. We wish you luck on your commitment to the next twenty-five!
Proudly,
The Disney's Animal Kingdom Cast of 1998
Animal Kingdom Cast Member Letter From 1998 Time Capsule
The unveiling of the time capsule was a poignant moment, as it brought together the past and the present in celebration of this theme park's rich history. The letter inside the capsule reminded everyone of the importance of preserving the legacy of Animal Kingdom and continuing to uphold the high standards that were set by the opening team.
What Are Your Thoughts?
These are just some of the amazing items found in this time capsule – and they show how much Disney has grown and changed over the past two decades. From the original map and guide, to Gino's toothbrush, these items are a great reminder of the history and culture that has been created at Disney's Animal Kingdom.
What is your favorite item what was unearthed when this time capsule was opened? Were you there to celebrated Animal Kingdom's 25th anniversary back on the 22nd of April? Let us know in the comments below!
As always, stay tuned to the DVC Shop blog for all the latest developments for Disney theme parks and all the information you could ever need about the Disney Vacation Club resorts.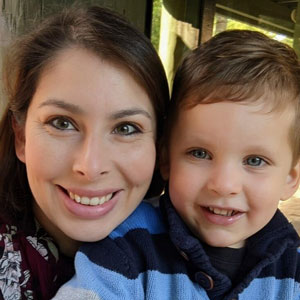 Written by
Rachel Van Norman
Contributing Writer
Rachel fell deeply in love with all things Disney as a little girl. Now as a wife and a mother herself, she shares this Disney obsession with her son and everyone around her. From her love of princesses to eating all the Disney food, Rachel spends her time radiating Disney magic and keeping everyone up to date on Disney news.