In 2023, most Disney Vacation Club resorts experienced an under-estimation of their Ad Valorem taxes. This miscalculation will lead to a balance payable by numerous owners in the early part of 2024. Among all properties, Disney's Beach Club Villas owners will face the most significant adjustment.
Understanding Your Annual Dues
Disney Vacation Club owners are charged annual dues that consist of three parts: the operating budget, capital reserves, and ad valorem taxes. Despite the fixed nature of the operating budget and capital reserves, ad valorem taxes are approximations that can be adjusted based on the final assessments.
The Impact Of Under-Estimated Taxes
The majority of resorts located at Walt Disney World had their taxes under-estimated for the 2023 calendar year. Consequently, owners of these resorts will see an additional charge in January 2024 to compensate for this discrepancy.
Resort-Specific Breakdown Between Estimated & Actual Taxes
The comparison of estimated and actual taxes for each resort on a per-point basis is as follows:
Animal Kingdom: Over-estimated
Bay Lake Tower: Under-estimated
Beach Club Villas: Under-estimated
BoardWalk Villas: Under-estimated
Boulder Ridge: Under-estimated
Copper Creek: Under-estimated
Grand Floridian: Under-estimated
Old Key West: Under-estimated
Polynesian Villas: Under-estimated
Riviera Resort: Under-estimated
Saratoga Springs: Under-estimated
The Determination Of Property Values & Tax Rates
Property valuations are conducted by officials from Orange County and Osceola County, while tax millages are set by various municipalities. The final calculations will be carried out by Disney Vacation Club.
Wrapping Up
Owners of Disney Vacation Club resorts should prepare for adjustments to their 2024 dues as a result of the under-estimated property taxes in 2023. The specific adjustments will depend on the resort and will be included in the January 2024 billing.
Stay tuned to the DVC Shop blog for all the latest developments for Disney theme parks and all the information you could ever need about the Disney Vacation Club resorts.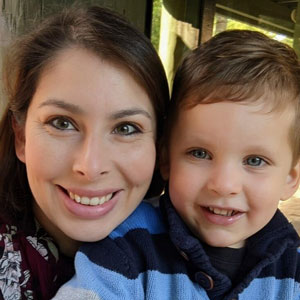 Written by
Rachel Van Norman
Contributing Writer
Rachel fell deeply in love with all things Disney as a little girl. Now as a wife and a mother herself, she shares this Disney obsession with her son and everyone around her. From her love of princesses to eating all the Disney food, Rachel spends her time radiating Disney magic and keeping everyone up to date on Disney news.