Did you know you can set a reservation time to go through TSA at the Orlando International Airport (MCO)? Not many people know about this completely free service that is honestly, the only way to go through the TSA checkpoint at MCO.
What Is Reserve – Powered By Clear?
With this free service, you can set a scheduled time to access exclusive security lanes that allow for faster clearance times, so you can spend less time waiting to get through the TSA security checkpoint at MCO.
How Does It Work?
In the words of the Jackson 5, "It's easy as 1, 2, 3, as simple as Do re mi". Let's take a look!
Book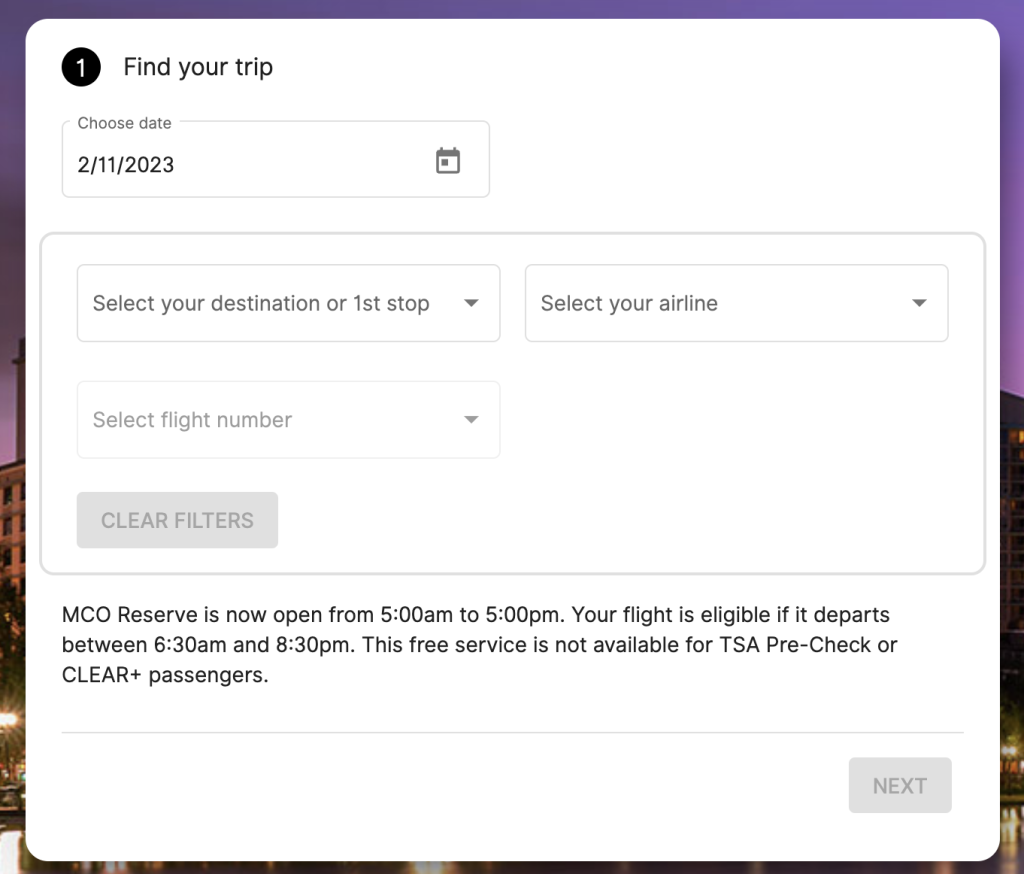 Enter your flight details, the number of passengers in your group, and find a time to go through security that works for you.
Confirm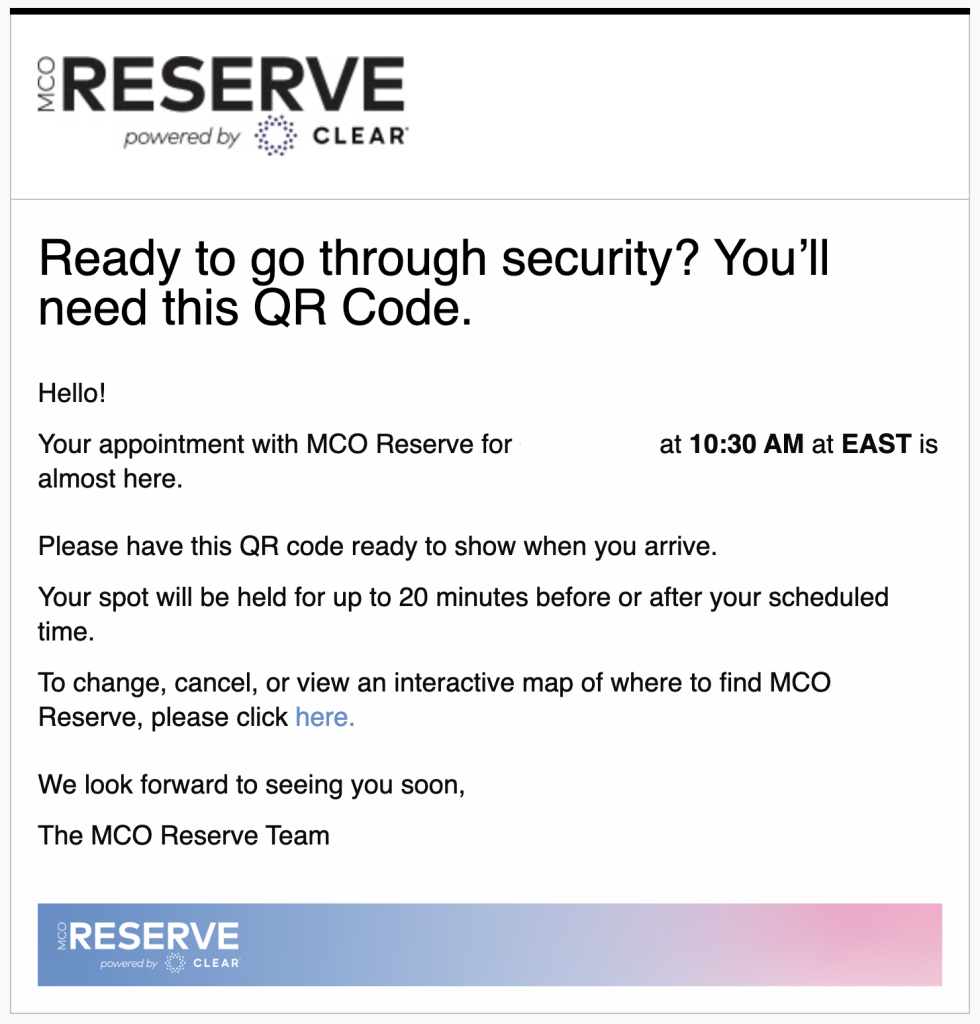 Once you select a time and input your information, you'll receive a confirmation email with a QR code.
Go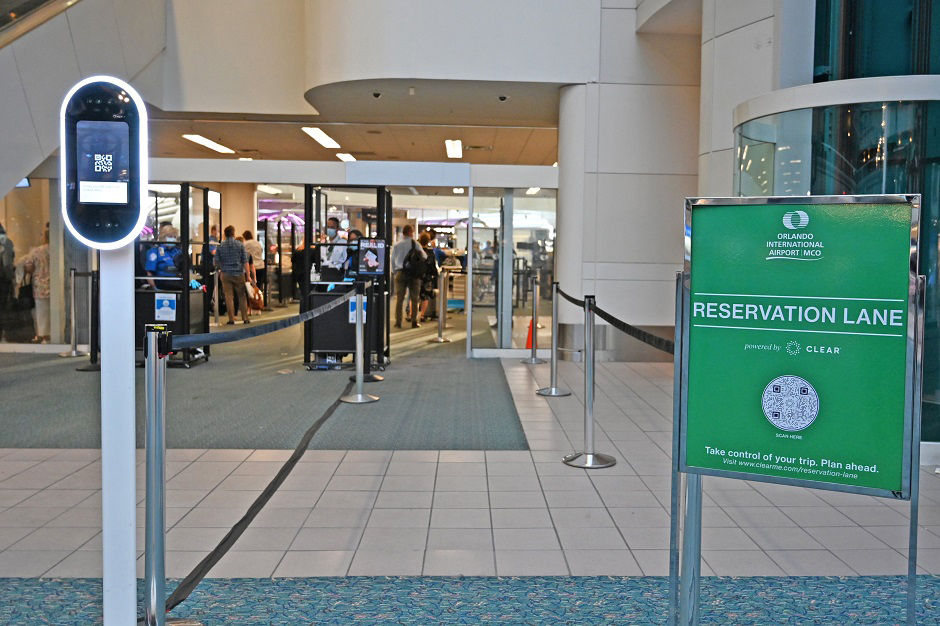 Upon arrival at the Reserve Lane, scan your QR code and enjoy the fast lane.
Everything Else You Need To Know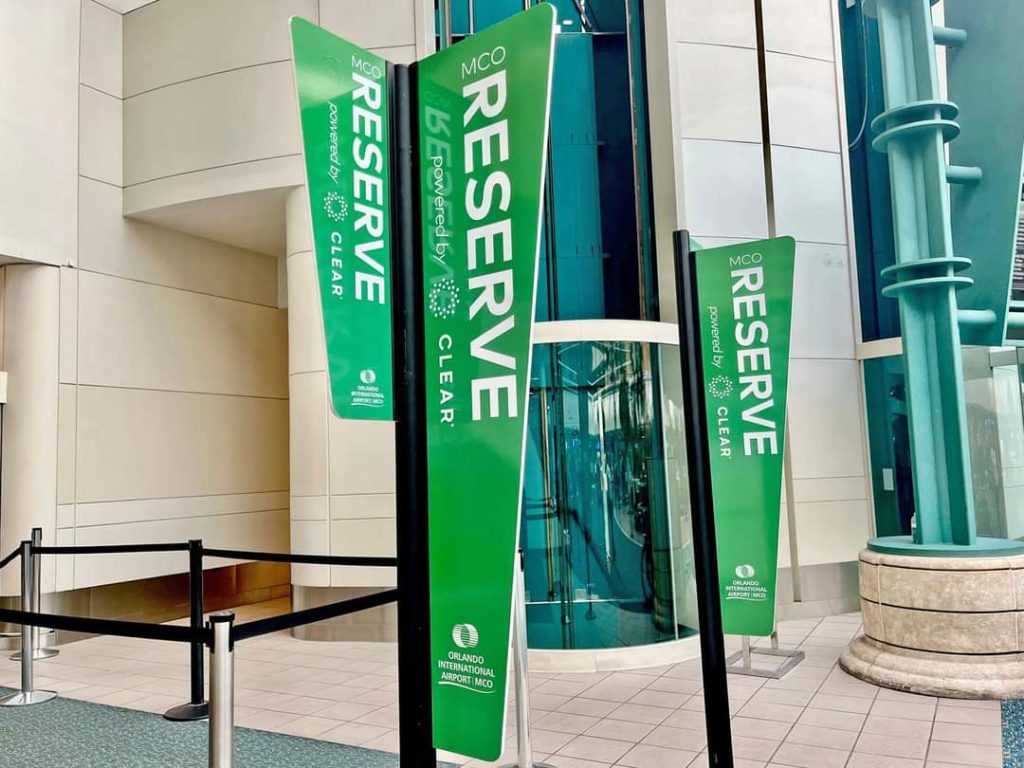 Now that you know the basics about this offering, let's dive a little deeper into to give you all the info you need to know.
Hours Of Operation
MCO Reserve recently extended the Reserve line's operating hours and it is now open from 5:00 AM to 5:00 PM. One weird thing to note is that you are only eligible for the Reserve line if your flight departs between 6:30am and 8:30pm.
Group Reservations
You can make a reservation for up to 10 people, and only one person of the group needs to make the reservation. When booking a reservation for your group, please keep in mind that all members of the party must arrive together at the reserved time. Plan ahead and book your reservation for your whole travel group – everyone will thank you for it!
20 Minute Grace Period – Before & After Scheduled Time
Being punctual isn't always possible, so in case you show up a little early or a little late, you are allowed to enter the reserve line up to 20 minute before or after your scheduled appointment time.
Book Up To 72 Hours Before Your Departure Time
Passengers flying out of the Orlando International Airport are allowed to book their appointment time up to 72 hours prior to their departure time, but booking windows can differ from airport to airport. So, if you're wanting to use this service at the 14 other airports across the globe that offer this service, be sure to check ahead for the most up-to-date information.
TSA PreCheck
Reserve can not be used in conjunction with TSA PreCheck screening. All travelers are taken through standard TSA security measures. All TSA PreCheck members can still use the Reserve services, but will not be able to take advantage of both TSA PreCheck and Reserve simultaneously.
Clear Plus Vs. Reserve – Powered By Clear
With a CLEAR Plus membership, you can get through airport security faster and easier with no need to book a reservation in advance, but it does cost about $189 per year. If you have this membership, you'd simply head over to one of the Pod-equipped CLEAR Lanes at 40+ airports nationwide and use your biometric authentication to verify your identity quickly and securely. No need to show any ID – it's that simple!
Whereas, with the free service called Reserve – Powered By Clear, you are required to book your spot ahead of time and the service is only available at 15 airports currently. Upon arriving at the airport, you'll still need to show a TSA officer your ID to verify it's really you, but you do get a more predictable and streamlined experience when passing through airport security.
So next time those pesky jobs and home lives force you back into reality, and you need to fly from Orlando International Airport, let The Reserve Powered by CLEAR help make your journey easier than ever before! It's truly an amazing way to almost completely skip the time you spend waiting in the TSA line, and not many people know about this service yet, so be sure to take advantage of it next time your departing from MCO!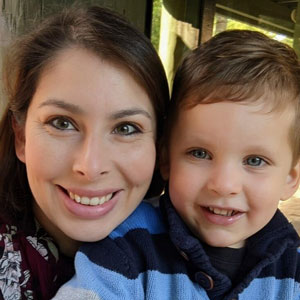 Written by
Rachel Van Norman
Contributing Writer
Rachel fell deeply in love with all things Disney as a little girl. Now as a wife and a mother herself, she shares this Disney obsession with her son and everyone around her. From her love of princesses to eating all the Disney food, Rachel spends her time radiating Disney magic and keeping everyone up to date on Disney news.