Mickey's ToonTown is now open inside the Disneyland theme park, inviting guests to explore and experience a reimagined Mickey Mouse-themed land. With vibrant colors, interactive attractions, and dedicated areas for Mickey's friends Minnie Mouse, Goofy and Donald Duck, Mickey's ToonTown promises to be an unforgettable experience for the whole family!
In this article, we'll be covering everything that's been updated throughout this completely reimagined section of Disneyland. There's so much to cover, let's dive right in!
Dedication Ceremony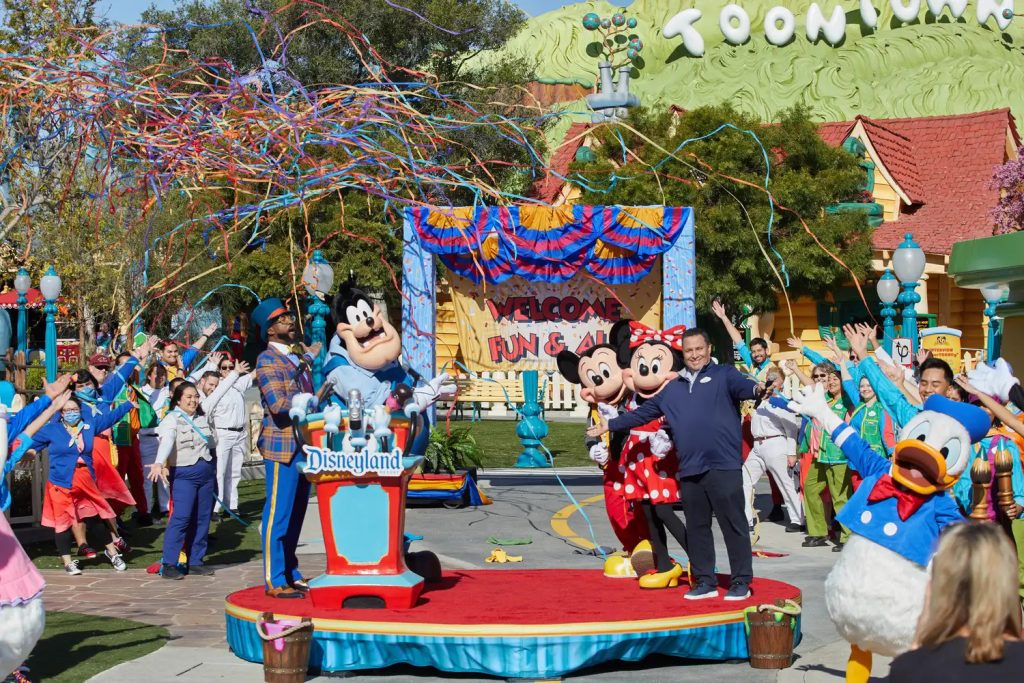 Disneyland Resort President Ken Potrock hosted a dedication moment in the newly reimagined Mickey's Toontown at Disneyland yesterday, welcoming everyone back to Mickey's Toontown. Ken was joined by Mickey Mouse and the residents of Toontown to celebrate this milestone with cast members and media.
Mickey's Toontown first opened 30 years ago, so there are generations of Disneyland Resort guests who have grown up with and made magical memories here. Walt Disney Imagineering set out to keep the essence of what makes Mickey's Toontown special for so many, while evolving it for the coming generations of families who can't wait to make new memories here.
Jeff Shaver-Moskowitz, Portfolio Executive Producer at Walt Disney Imagineering
Attractions & Entertainment
Mickey & Minnie's Runaway Railway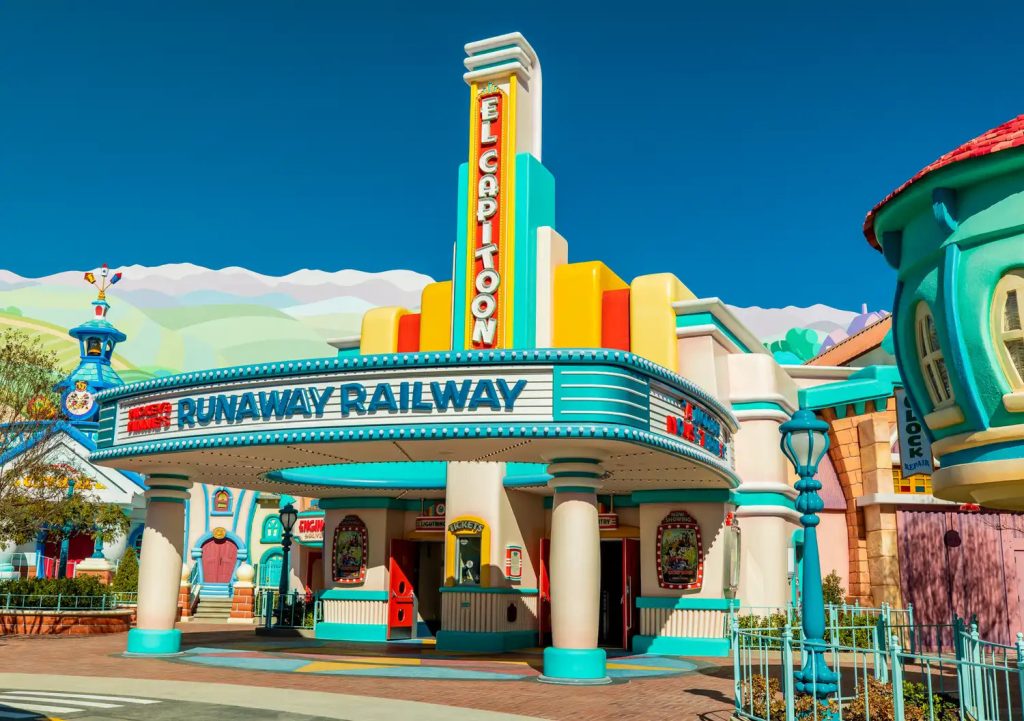 Mickey & Minnie's Runaway Railway opened at Disneyland Park on Jan. 27, 2023, when the Disney100 anniversary celebration came to life at Disneyland Resort. Guests step into the cartoon world of Mickey Mouse and Minnie Mouse, where they'll board a train with Goofy as the engineer for an out-of-control adventure filled with surprising twists and turns.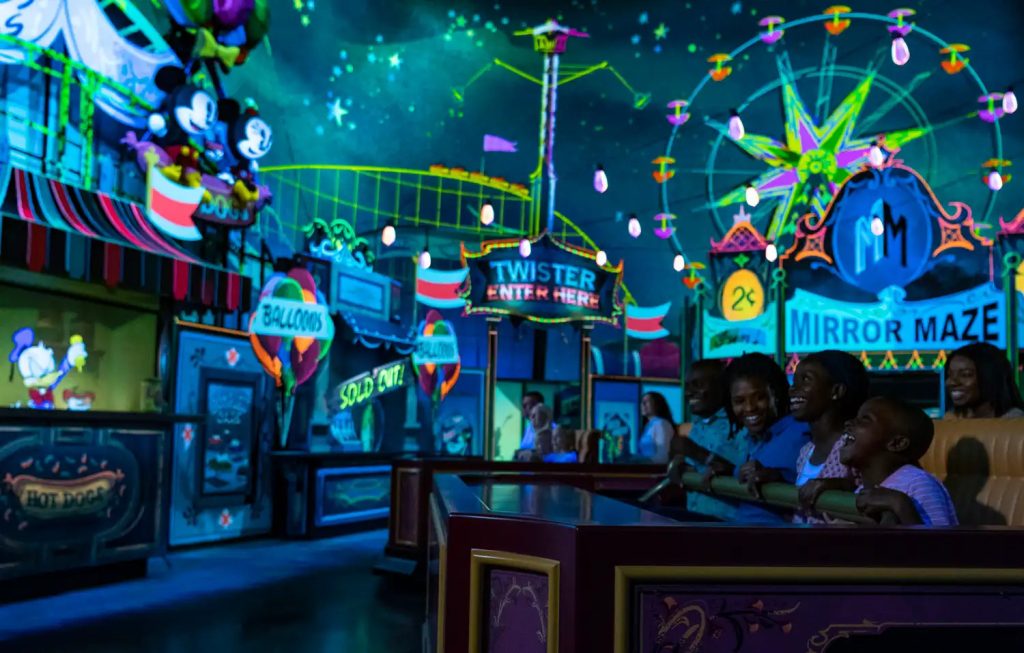 Chip 'n' Dale's GADGETcoaster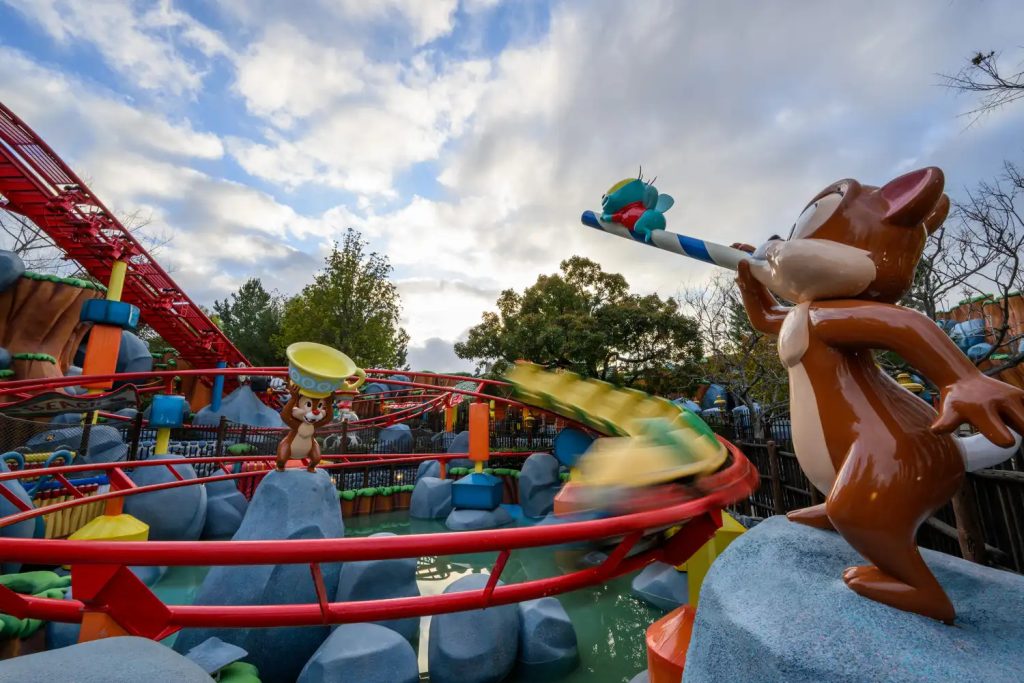 Inside Mickey's Toontown at the Disneyland Resort in Anaheim, Calif., guests can embark on a one-of-a-kind, fun-sized coaster created by the resident tinkerer of Mickey's Toontown, Gadget Hackwrench.
Roger Rabbit's Car Toon Spin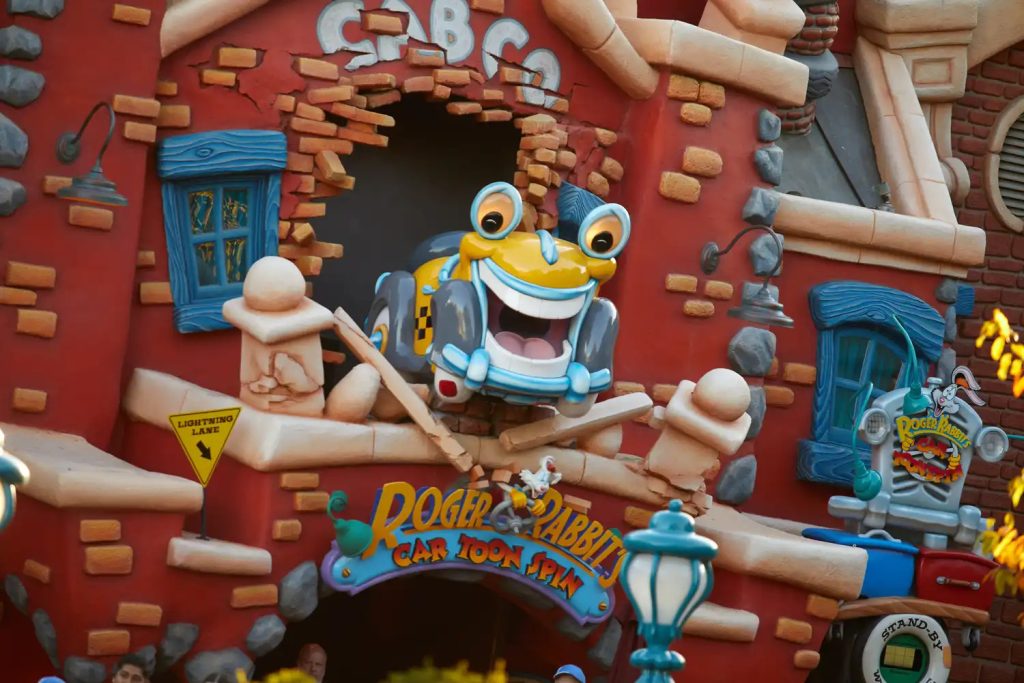 Guests will be able to enjoy favorite returning attractions like Roger Rabbit's Car Toon Spin once again in the reimagined Mickey's Toontown at Disneyland Park. On Roger Rabbit's Car Toon Spin, guests board a zany taxicab as they follow the adventures of Roger Rabbit.
Disneyland Railroad
At the Mickey's Toontown station, guests can board the steam-powered Disneyland Railroad for a scenic tour around the park.
Character Sightings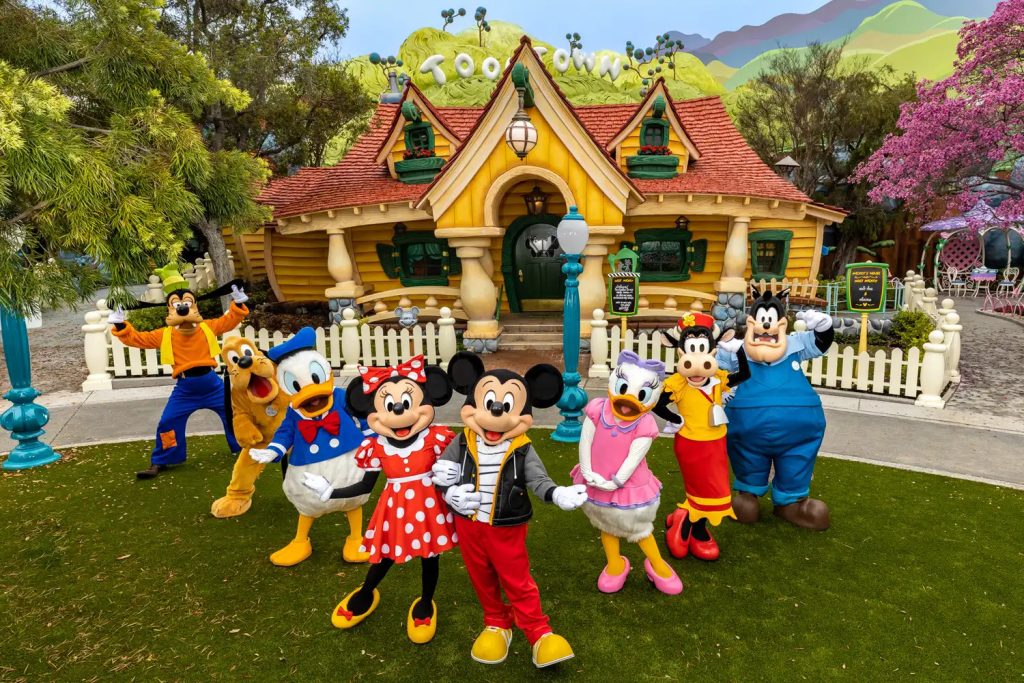 While visiting this whimsical world, guests may spot and take photos with Mickey Mouse, Minnie Mouse and some of their pals, including Pete. 
Interactive Play Areas
CenTOONial Park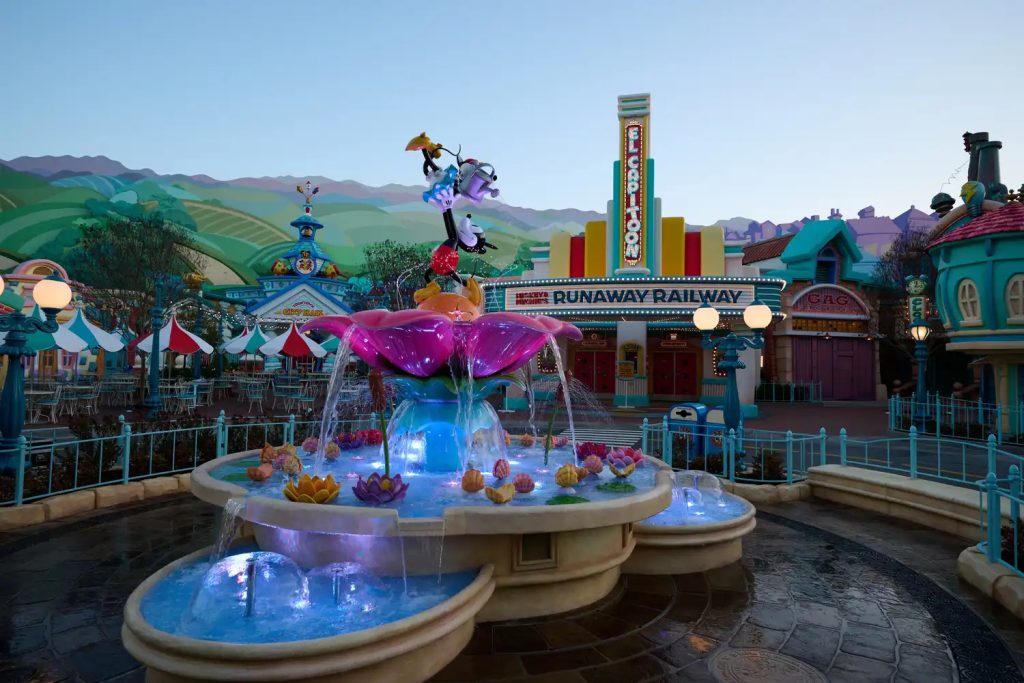 The first space guests will see when they enter the land, this open area features a fountain with water tables designed for play, and a dreaming tree with sculpted roots for children to crawl around and explore.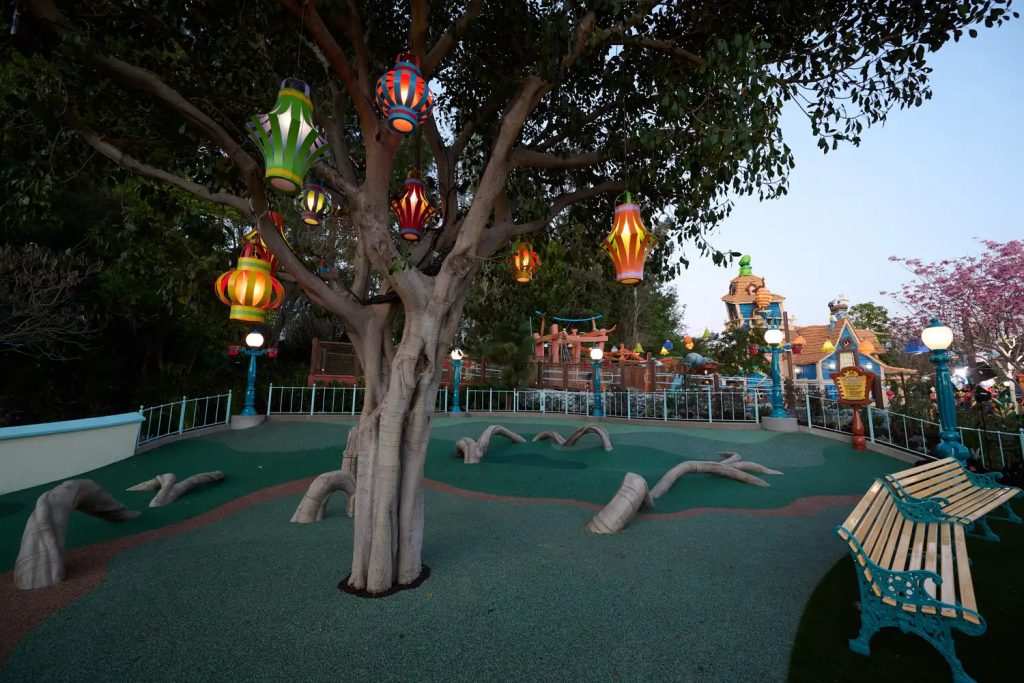 Goofy's How-To-Play Yard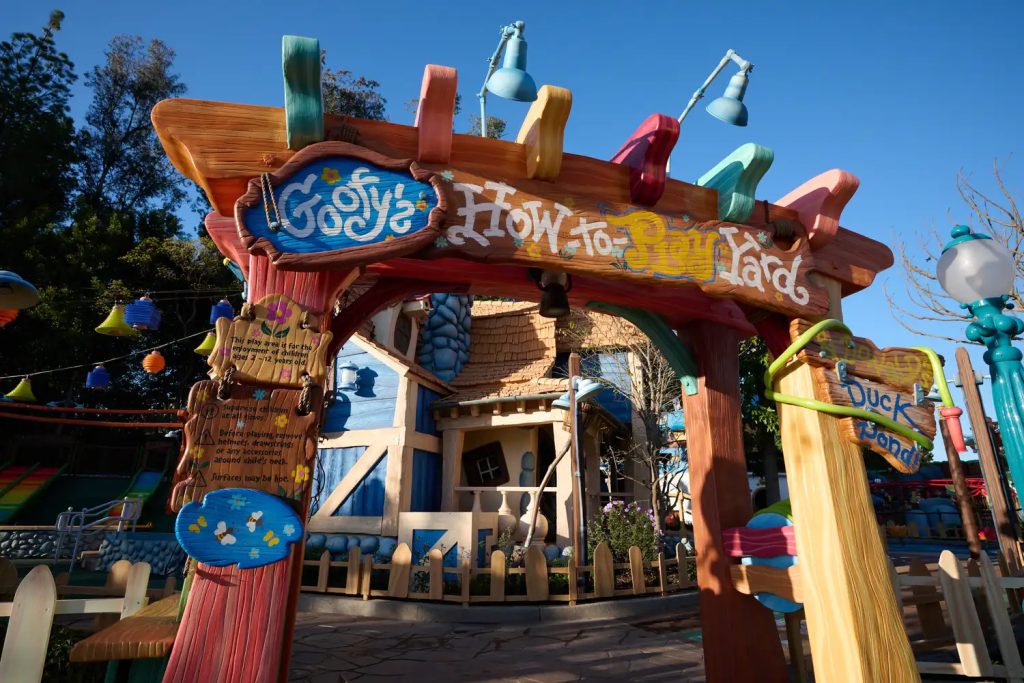 Included is a whimsical sound garden that makes wacky noises, and a new clubhouse.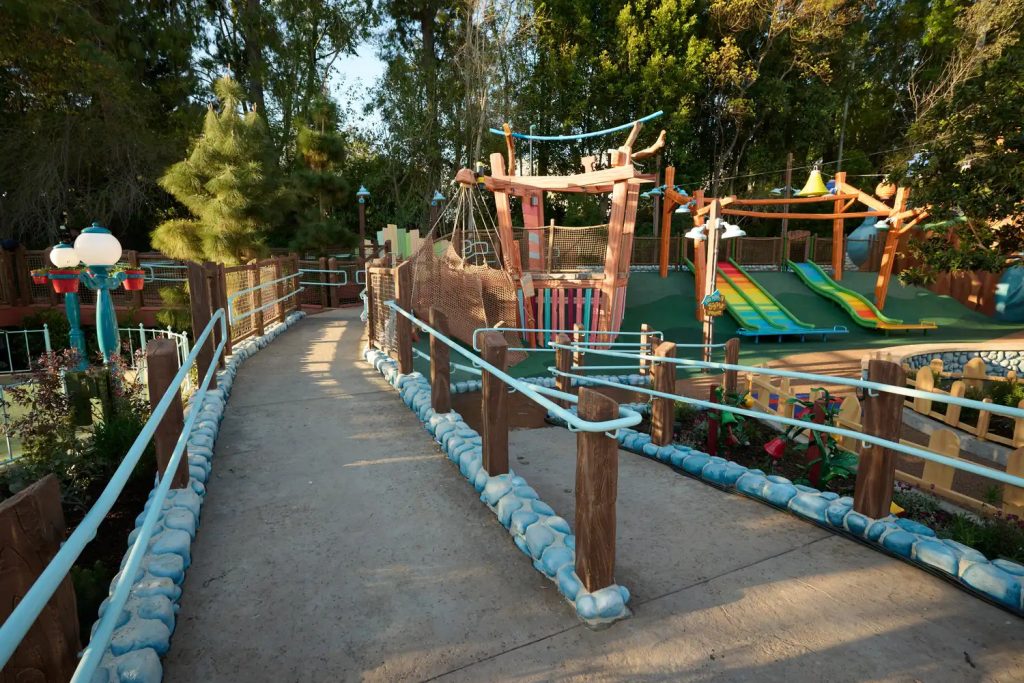 Inside Goofy's House, guests can help operate an interactive candy-making contraption only Goofy could imagine.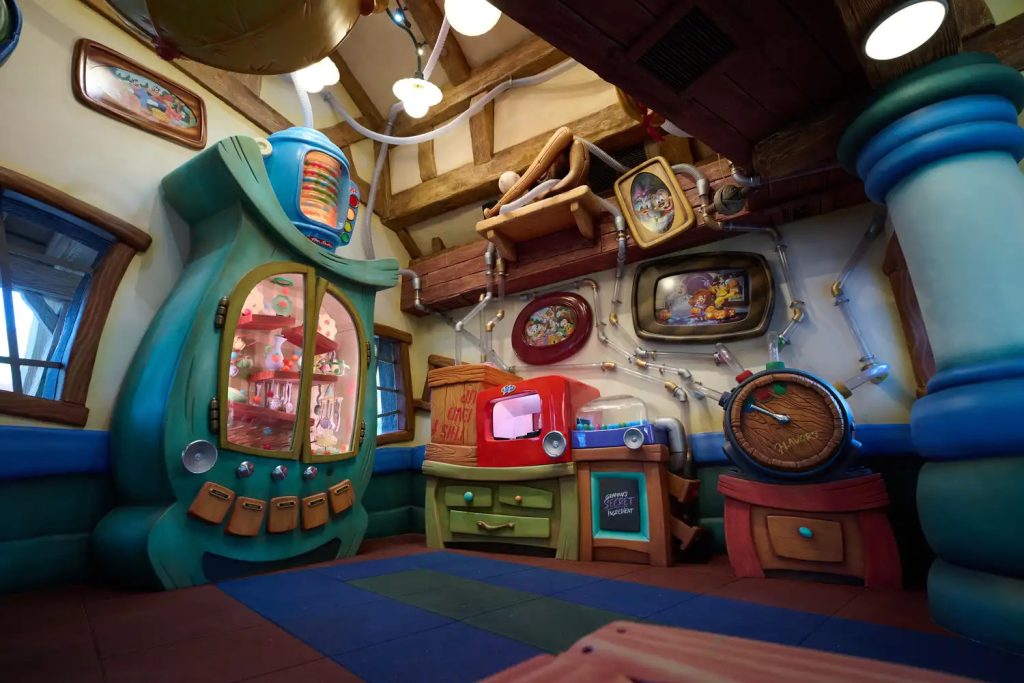 Donald's Duck Pond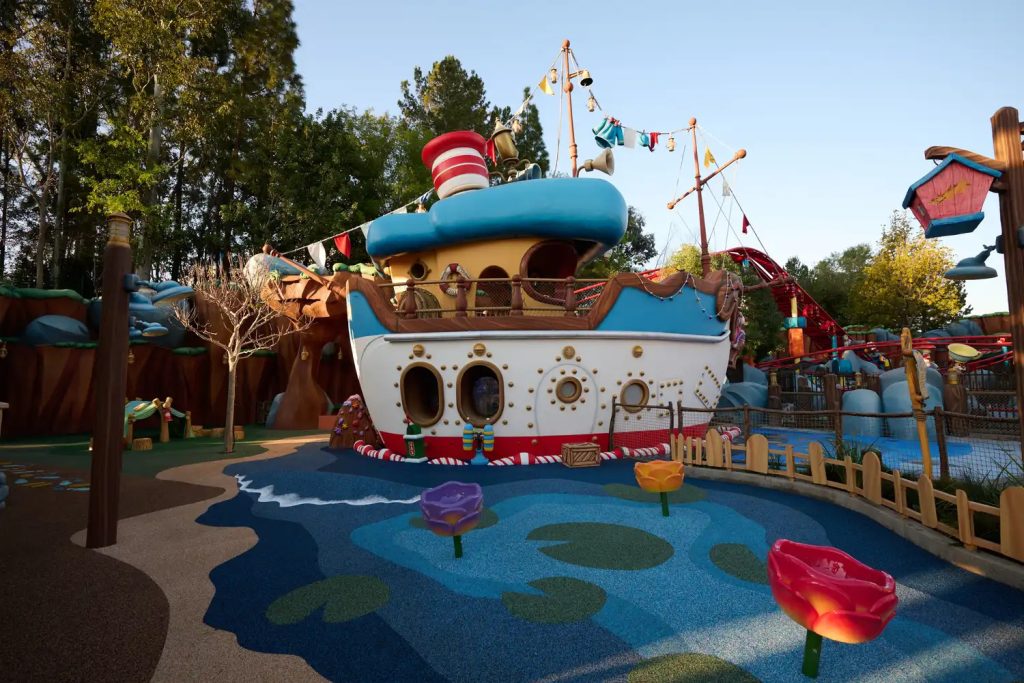 This area helps kids get the wiggles out and make a splash. In the pond, Donald's Boat is perched among larger-than-life spinning water lilies, balance beams and rocking toys. Explorers can look into the boat's portholes to witness bubbles of fun inside featuring familiar ducklings Huey, Dewey, Louie and Webby.
Mickey's House and Minnie's House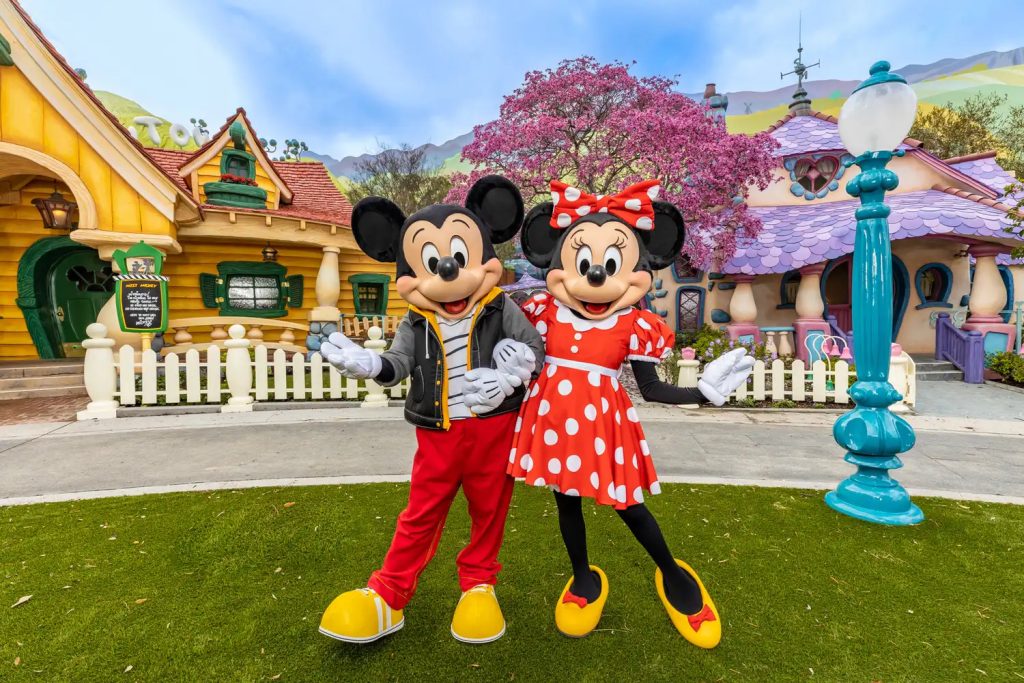 Guests will discover playful gags and special surprises in every room of their cartoon homes. When they're home, Mickey Mouse and Minnie Mouse may also be available for photos and autographs.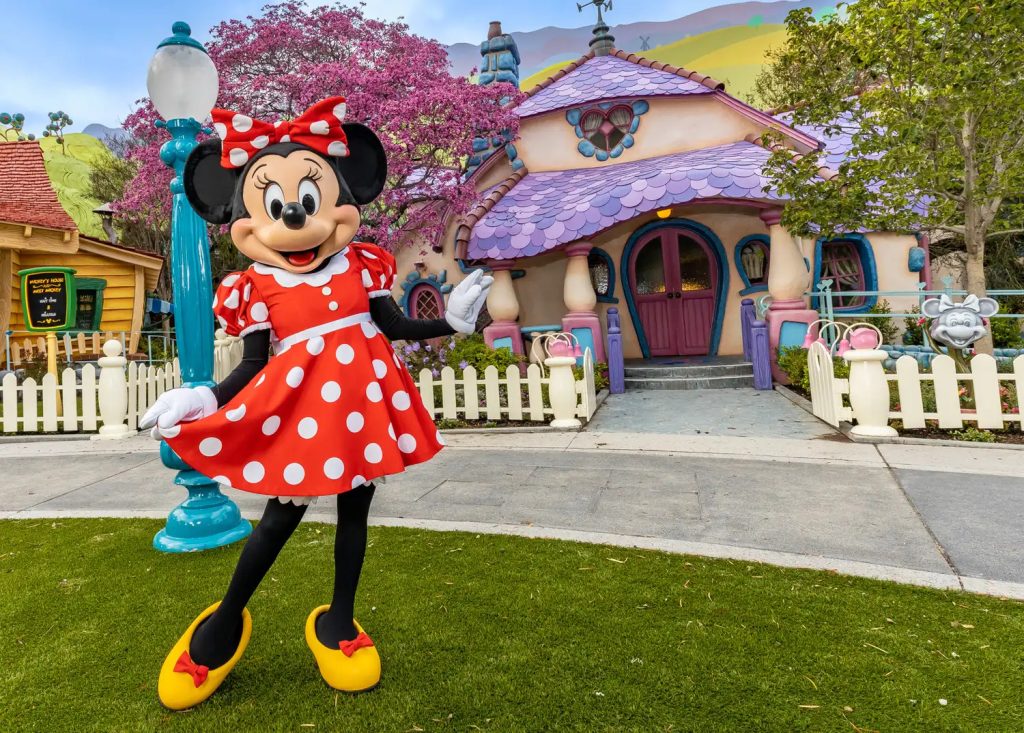 Dining & Shopping
Café Daisy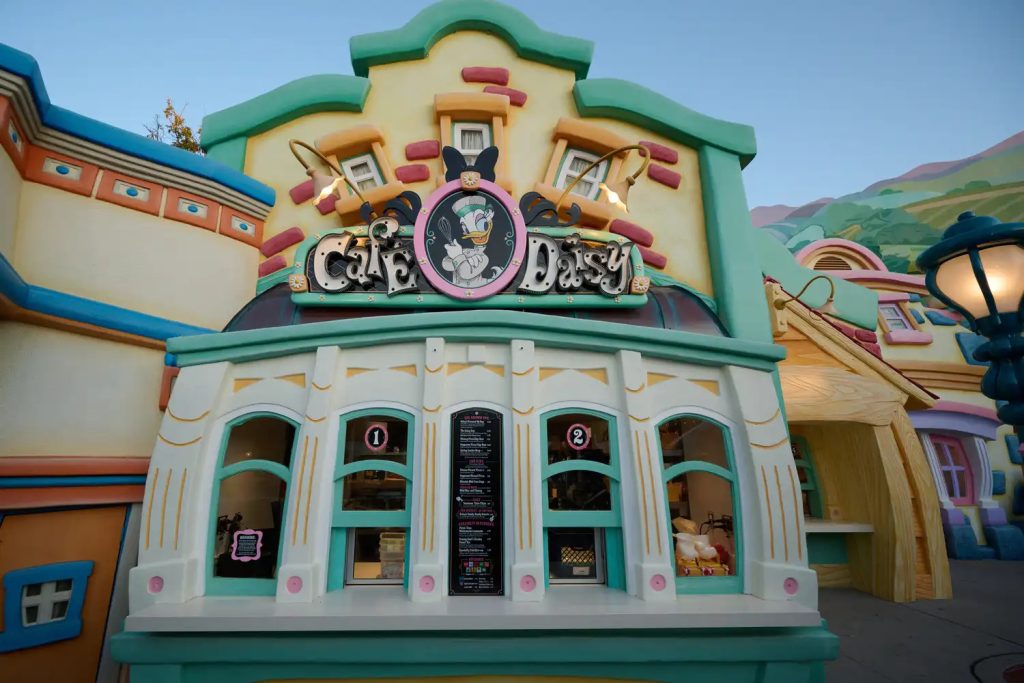 Acclaimed culinary expert Daisy Duck's sidewalk table eatery serves up delightful diner classics, including a plant-based option. Guests can mobile order food and beverages from this location with the Disneyland app.
Good Boy! Grocers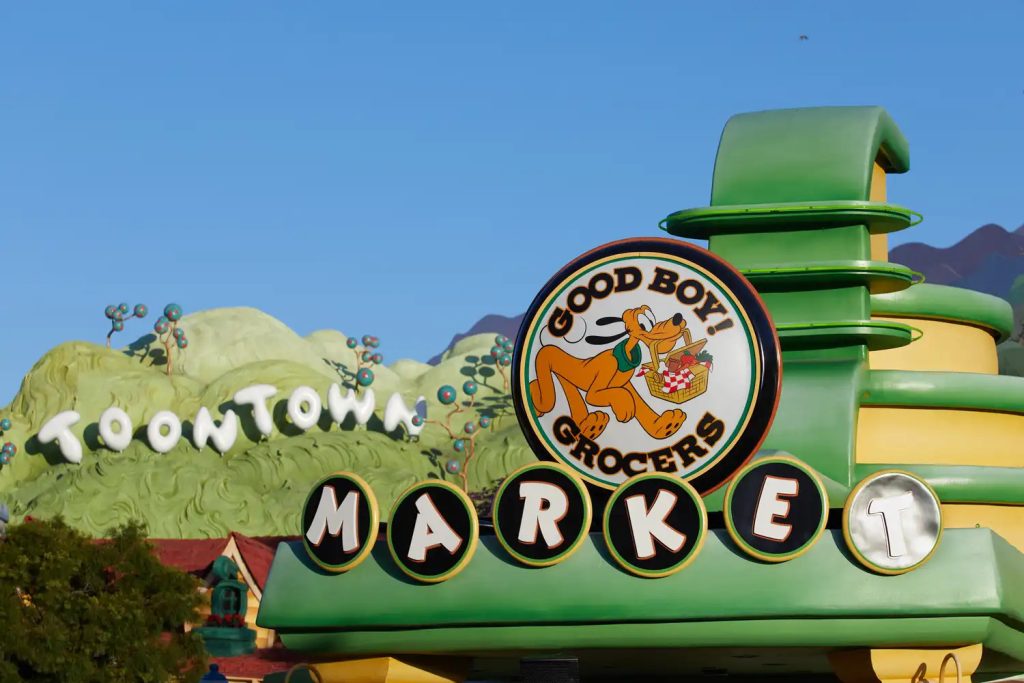 A variety of grab-and-go drinks, snacks and novelties are available at this friendly roadside stand. Available while supplies last, the Perfect Picnic Basket novelty includes up to three snack-sized items for a perfect outing in Mickey's Toontown. For even more mealtime fun, guests can add on the Perfect Picnic Blanket to go with their baskets. 
EngineEar Souvenirs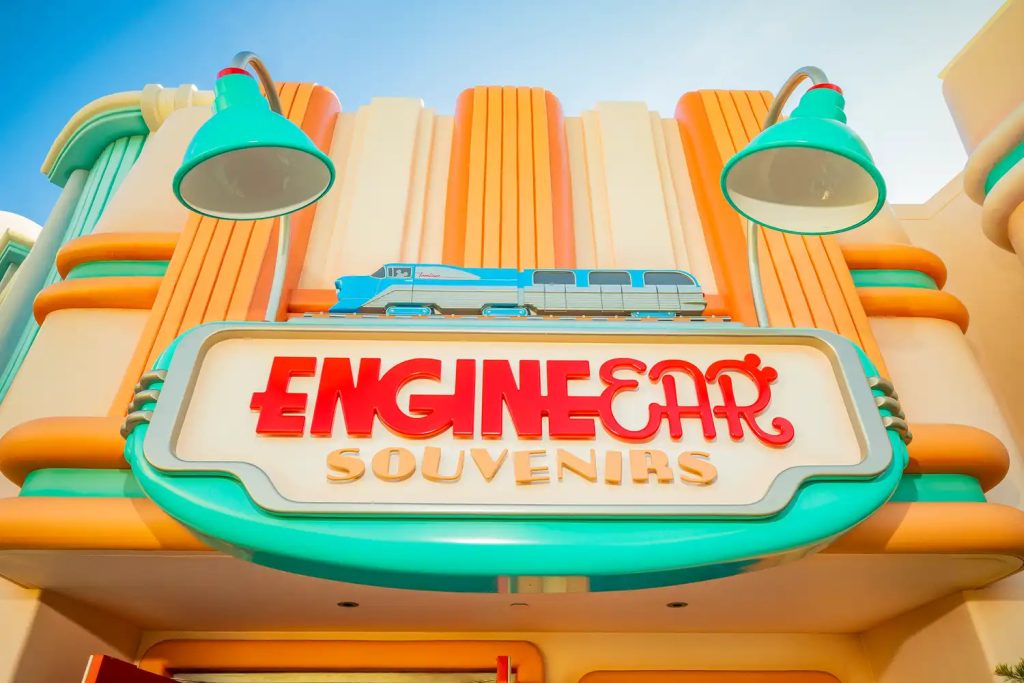 The hobby shop of Mickey's Toontown offers a selection of merchandise featuring Mickey Mouse and pals. This location offers merchandise mobile checkout, which enables guests to scan and pay for select items right from their phones using the Disneyland app.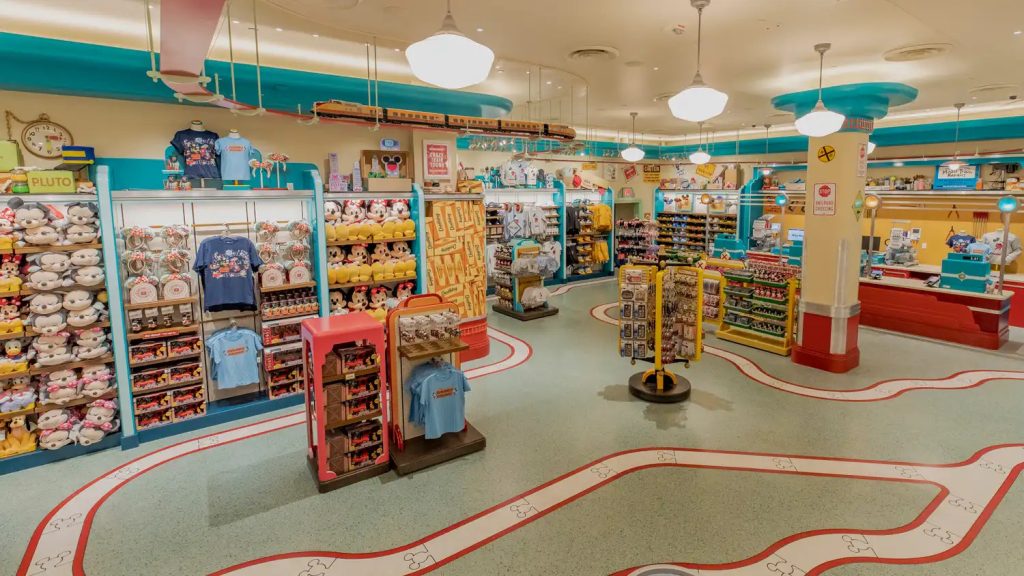 Experience This New Land For Yourself
Mickey's ToonTown finally being opened at Disneyland Resort is an exciting occasion, and we hope to see you there soon! If you're planning a trip to Disneyland, be sure to take a look at our amazing rental specials happening all the time that allow Disney fans to experience Disney's Deluxe resorts for less. Staying at Disneyland's Deluxe resort, Grand Californian, offers a prime location and the height of luxury for any Disneyland trip.
If you'd like to view confirmed reservations for rent at Disney's Grand Californian, you can experience Disney's Deluxe resorts for less, even without being a DVC member! If you're interested in becoming a member, and joining the DVC family, you can save thousands by shopping from our current Disney's Grand Californian resale listings.
What are you most excited to see for yourself? How do you feel about Mickey going casual with his new costume? Have you been able to experience the new Runaway Railway attraction yet? Let us know in the comments! As always, stay tuned to the DVC Shop blog for all the latest developments for Disney theme parks and all the information you could ever need about the Disney Vacation Club resorts.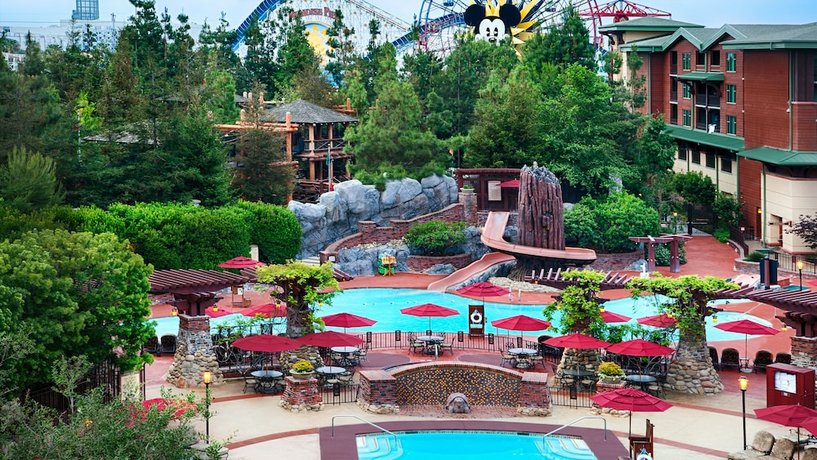 Grand Californian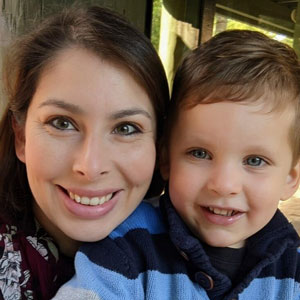 Written by
Rachel Van Norman
Contributing Writer
Rachel fell deeply in love with all things Disney as a little girl. Now as a wife and a mother herself, she shares this Disney obsession with her son and everyone around her. From her love of princesses to eating all the Disney food, Rachel spends her time radiating Disney magic and keeping everyone up to date on Disney news.