If your family has a furry friend, then you know when planning a vacation, you have to consider if your pet is able to come along with you or if you will have to make arrangements for care at home. While only service animals are permitted in Disney parks, Disney Springs, on Disney transportation, and in other common areas of Disney resorts, there are several options available to you if you decide to bring your family pet to the most magical place on earth. Let's explore below the options for pet friendly hotels, Pet Day Care, and overnight boarding so that you can decide if bringing your pet to Walt Disney World is a good fit for your vacation!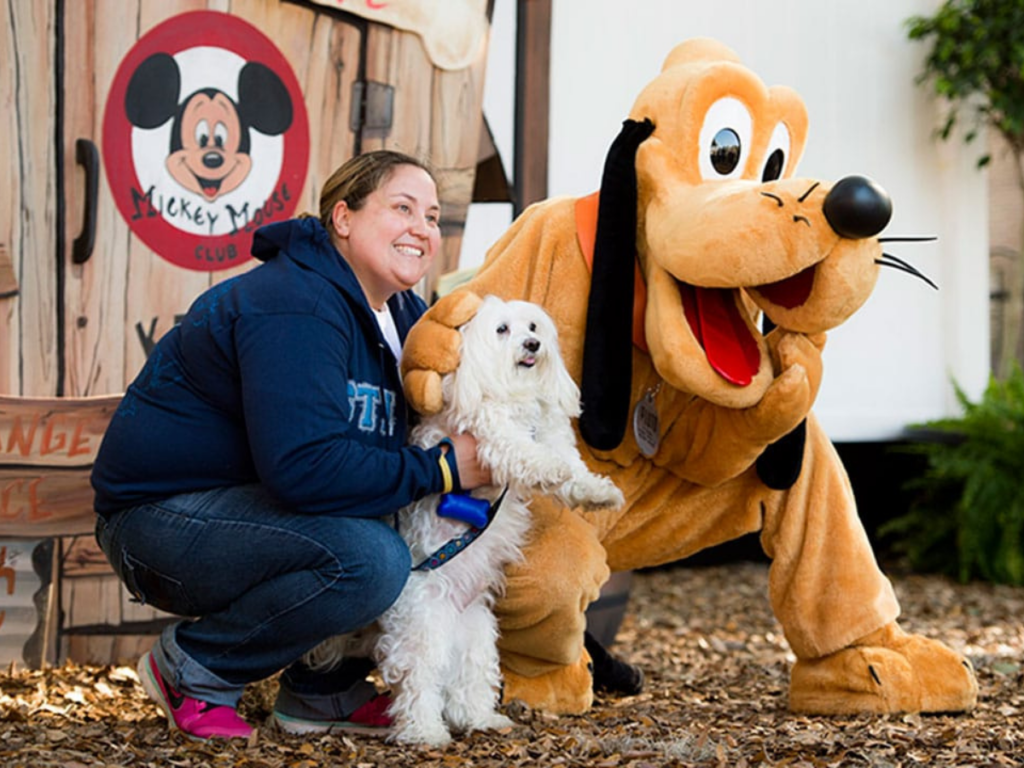 Pet-friendly Disney Resorts
Walt Disney World launched a pilot program for pet-friendly hotels in 2017.  There are currently four Disney resorts at which you can request a pet-friendly room: Art of Animation, Port Orleans Riverside, The Yacht Club, and The Cabins at Fort Wilderness Lodge. While there are no DVC resorts that currently have pet-friendly rooms, DVC owners may use their points to book one of the pet-friendly locations.
The pet-friendly rooms are consolidated onto certain floors and areas of the resort that are located near walkways and pet relief areas in order to protect those guests that may have allergies. During this pilot program, only dogs are allowed to stay at the resort with their owner(s) with a limit of two per room. If crated, you may leave your dog for short periods of time while you enjoy your vacation. Upon arrival, Disney hospitality even extends to the four-legged friends as they receive a Pluto Welcome Kit! This special packages typically includes a mat, bowls, ID tag, waste bags, dog walking map, and a Pluto door hanger to identify that a dog is in the room.
It's important to note that The Campsites at Fort Wilderness Lodge are also pet-friendly! Simply add them to your reservation when booking for a small fee of $5 per night. If you choose a campsite in the 300 Loop, you will be within close proximity of Waggin' Trails Dog Park!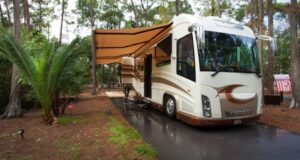 Doggy Day Camp and Grooming
If you are traveling with your pet and won't be able to get back to your resort for walks and bathroom breaks, Best Friends Pet Care offers day care. Enjoy your favorite rides and shows without having to make your way back to the resort in the middle of making memories. Drop off your pup in the morning and pickup at the end of your day, confident that they are living their best life eating, playing, and napping under the supervision of a trained Doggy Day Camp Counselor! Doggy Day Camp hours currently run 7 days week opening one hour before Walt Disney World parks open and close one hour after the parks close. The best part is you can log into their pet cams to see what your dog is up to during the day!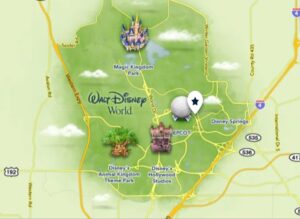 Overnight Pet Accommodations
Best Friends Pet Care also offers overnight pet boarding at their Walt Disney World location. Overnight care is open to pets of all kinds, as their facility is able to accommodate up to 300 dogs, cats, reptiles, birds, and other small pets! Choose from a variety of packages and space sizes for dogs and cats. You must provide your own habitat for other small pets.
For Dogs
VIP Luxury Suites – 226-square-foot suite, 2 potty walks, 2 playgroups, a flat-screen television, webcam, and a bedtime.  Also incudes a bath if staying for 3 or more days
Vacation Villas –  72-square-foot suite, one potty walk, playgroup, a flat-screen television and a turndown biscuit
Indoor/Outdoor Suite – 32-to-48-square-foot, one potty walk.
Indoor Suite – 36-square-foot suite, 2 potty walks.
Cats
2-Level Condo
4-Level Condo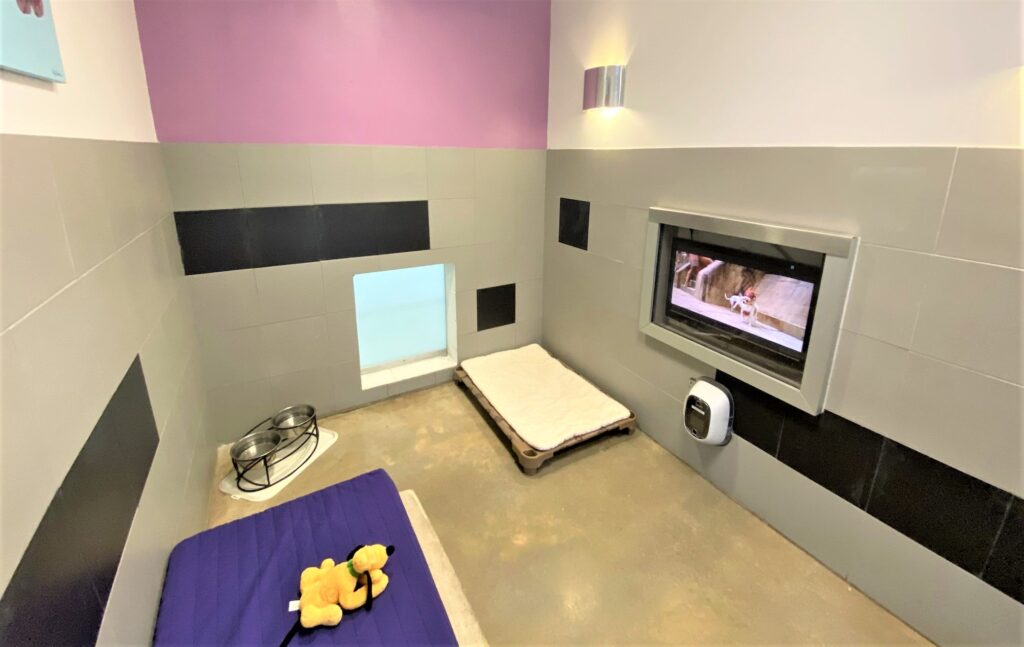 You can also add on extra services to your pet's stay such as an extra walk, cuddle time or playtime! Grooming and veterinarian care are also available at the Best Friends Pet Care Walt Disney World Location.
No matter which option you choose, if you bring your pet with you on your Walt Disney World vacation, they are sure to experience the magic right along with you either at your Disney resort or in the care of well-trained pet lovers at Best Friends Pet Care! Have you ever brought a pet with you to Walt Disney World? Let us know in the comments below!
Feature Photo Courtesy of Best Friends Pet Care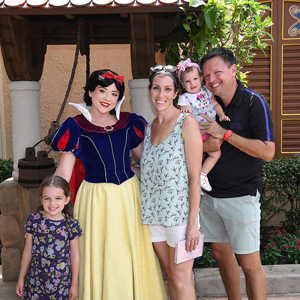 Written by
Shelley Wehler
Contributing Writer
Shelley is a stay-at-home mother of two girls living outside of Charlotte, North Carolina. Her love of all things Disney has grown even more as she sees the magic come alive through the lens of her young daughters. She spends her free time keeping up with the latest in Disney news and daydreaming of her next trip to the parks!