Walt Disney World is set to introduce a new pricing structure for their Genie+ service starting on June 27th, 2023. The Genie+ service aims to enhance the guest experience by offering personalized itineraries, park-specific features, and new pricing options. With this announcement, visitors could expect to pay less for the service based on their chosen park's demand during their selected day.
Here is the full statement from Walt Disney World regarding this new pricing model:
As we recently shared, we are working on ways to simplify the Disney Genie+ service, including offering the ability to plan before the day of your visit, which many Guests have asked for. We plan to share more news in the future, but in the meantime, we also want to improve the experience for guests using the service as it exists today, so we will be making an update as we continue to listen to guests.
Beginning June 27, Guests at Walt Disney World will now purchase Disney Genie+ service based on how they want to visit. Guests will be able to select either a single-park option or a multiple-parks option, subject to availability. With this update, prices may now be lower at some Walt Disney World theme parks compared to others. Guests will continue to be able to purchase Disney Genie+ service through the My Disney Experience app on the day of their visit.
We will continue to listen to guest feedback, and look forward to sharing more information about updates to Disney Genie+ in the future.
Walt Disney World Website
Park-Specific Pricing Structure


Recognizing that each park offers a unique experience, Walt Disney World has decided to implement a park-specific pricing structure for Genie+. This means that the cost of the service will vary depending on which park guests are visiting. The new pricing model aims to provide a more equitable experience for guests across all four theme parks, taking into account differences in attractions and demand.
The exact difference in pricing for each park have yet to be released, but Disney has stated that the cost will be based on the demand for the park a guest is purchasing Genie+ for that day.
Advance Planning For Genie+ Not Yet Available
To make planning easier, and address feedback from park guests using Genie +, Disney previously announced additional modifications coming to Genie+ & Lightning Lane selections coming sometime in 2024. These changes will allow guests to purchase Genie+, and make their Lightning Lane selections prior to the day they will be visiting the parks, which has been a much-requested change to the popular service.
So, while this feature is not yet present, we can see that Disney has been thinking carefully about how to provide a better experience for park guests using the service. The new model should allow for more tailor-made pricing, ensuring that guests pay a fee that is simply based on the park they are visiting.
What Is Genie+?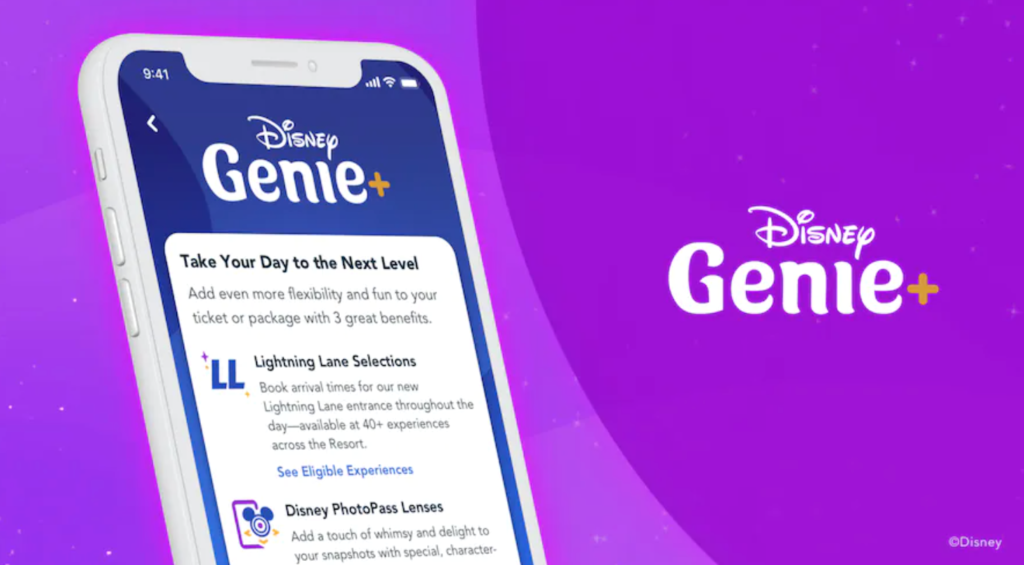 Genie+ is an evolution of the previous FastPass+ system that was offered at Walt Disney World. It is designed to help guests maximize their time in the parks and provide a more seamless experience. The service allows users to access the Lightning Lane at select attractions, reserve experiences in advance, and receive personalized recommendations based on their preferences.
Some of the key features of Genie+ include:
Personalized itineraries: Guests can input their interests, and Genie+ will create a customized plan for their day, including optimal times to visit attractions and shows.
Lightning Lane access: By purchasing Genie+, guests can reserve access to the Lightning Lane for select attractions, reducing wait times and allowing for more efficient park exploration.
Exclusive experiences: Genie+ users may also receive access to exclusive experiences and offerings, such as special viewing areas for parades and fireworks.
Expert tips and recommendations: Genie+ offers valuable advice based on years of Disney expertise, ensuring guests make the most of their time in the parks.
What Are Your Thoughts?
As Walt Disney World continues to innovate and adapt to the needs and feedback of park guests, the introduction of the park-specific pricing structure for Genie+ is a great step in the right direction. We can't wait to see what Disney has planned for 2024 and beyond!
Do you frequently use the Genie+ service on your Disney vacations? Do you think paying based on the park you are visiting is a more fair pricing model? Let us know in the comments below!
Also, be sure to keep an eye on the DVC Shop Blog for all the latest Walt Disney World news and updates as they come in. You won't want to miss any of these important announcements!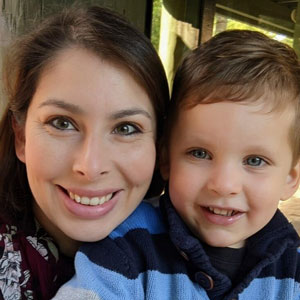 Written by
Rachel Van Norman
Contributing Writer
Rachel fell deeply in love with all things Disney as a little girl. Now as a wife and a mother herself, she shares this Disney obsession with her son and everyone around her. From her love of princesses to eating all the Disney food, Rachel spends her time radiating Disney magic and keeping everyone up to date on Disney news.