Winter in Florida can truly be a phenomenon, some days are hot and sunny, some days are cold and rainy. Sometimes you wake up and it's so cold you have to wear more than one layer in the morning but then a few hours later it's warm enough to go outside to tan. The one thing you should know for certain about winter in Florida is to expect the unexpected. So what does that mean for tourists visiting Disney in the winter for the first time? What should you pack? Should you bring a coat or a bathing suit or a rain jacket? Maybe all three. If you find yourself unsure of what to pack for a winter Disney World Vacation then this is the perfect read for you.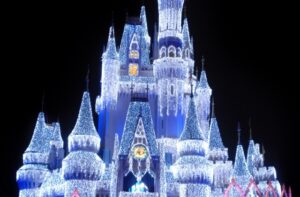 Most tourists think of warm weather and clear skies when envisioning a trip to Disney World. However, the weather in Orlando can be very unpredictable during the best of times, winter is no different. Nighttime temperatures can range anywhere from 30 – 50 degrees and the very next day temperatures can be anywhere from 50 – 70 degrees, and that's all without mentioning the rain.
The weather can be good news for those who come prepared, as crowds tend to be much lighter with the unpredictable weather. Between locals who don't own the clothing for colder days and tourists who don't pack appropriately, a drop in temperature can result in a drop in crowds. Temperatures tend to be much warmer at around lunchtime and as the day progresses the temperature drops considerably.
What should you pack to be comfortable?
The difficulty of packing for Walt Disney World this time of year is the large variances in the weather. You could experience four seasons of weather during your trip…in a single day. Daytime temperatures could be in the 70s, whereas nights and evenings could be 20 or 30 degrees below that. That swing in a single day is a big difference.
In order to combat that here is a list of things that I would suggest bringing so that you can be comfortable on your trip:
Thermal Shirts
Instead of heavy jackets and coats, a lightweight thermal is not only more efficient but it is also cost effective. You can find good quality thermals for cheap and they can be quite stylish. They keep your body heat insulated and can be worn under other articles of clothing. Since thermals are lightweight, they also allow you to feel comfortable if the temperature gets a little warmer.
Waterproof Shoes
What's worse than being cold? Being cold with wet socks and feet. Not only can the temperatures be really cold but it rains during the winter frequently as well. Packing waterproof shoes are a great option for those looking to keep the feet dry and warm.
Sweatpants
One of my personal favorite items of clothing in the winter are sweatpants. They are comfortable and allow the wearer to move around freely while keeping them warm and insulated.
Disposable Ponchos
This is an absolute must as it can rain at any given moment in Florida. You don't want to be wearing a heavy coat when it does. Lightweight ponchos do a great job of keeping the rain off of you and if you're wearing a thermal under it then you'll be especially comfortable in cool temperatures.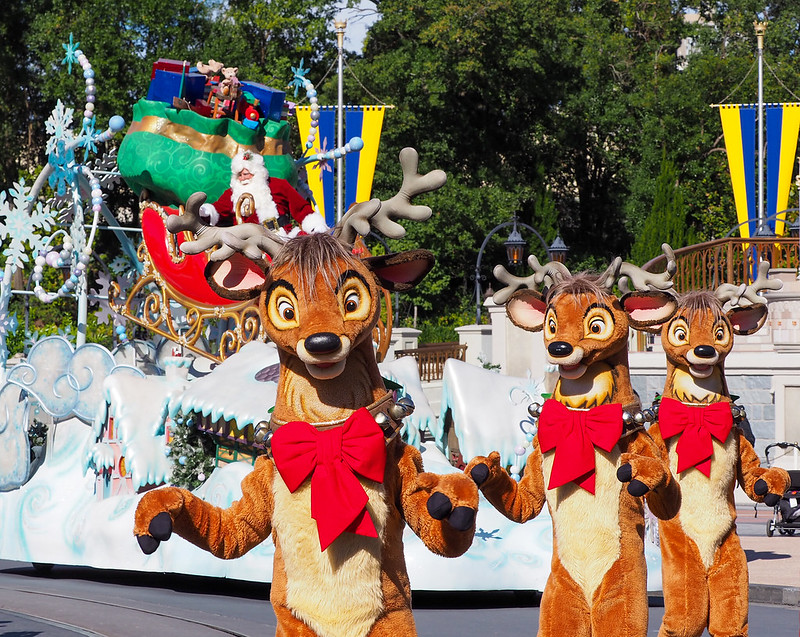 Hand Warmers
This is like holding a warm cup of coffee or hot chocolate without actually having to buy one. They do a great job of keeping you warm while waiting in line for rides or for fireworks.
Of course there are many other personal things that you might want to bring with you on your trip. If you have the things on this list then you'll be set for your winter Disney World Vacation!
What are your favorite items to pack for winter at Disney World? Share your suggestions in the comments below.
Are you planning a trip to Disney World this winter? See our winter DVC Vacations Rentals available now and save hundreds on Deluxe Disney accommodations.
Gio Lambert
DVC Shop Contributing Writer