Are you looking for something to do at Disney World outside of the theme parks? Do you want something more relaxed and laid back but still something really fun that you can enjoy with the whole family? Then it sounds like you're looking for Disney's miniature golf courses. They are off the beaten track so you won't have to think about long lines and crowded spaces but you'll still get to enjoy the Disney experience we all love.
Cost: Adults – $14, Children – $12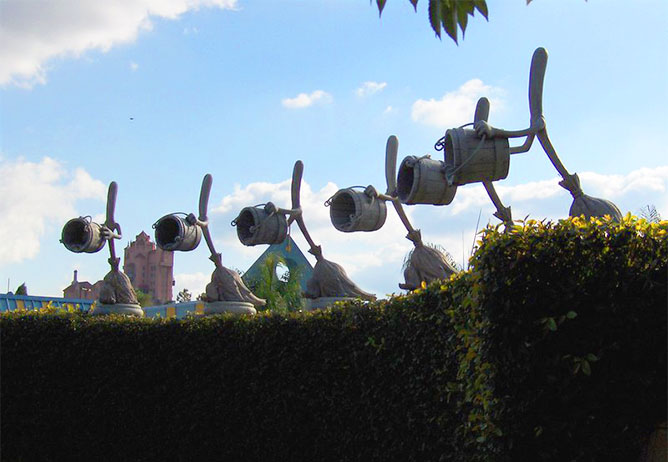 One of Disney World's two miniature golf courses, Fantasia Gardens is located near the Swan and Dolphin Hotel in the Boardwalk area. This is an 18-hole course that goes through several different characters and scenes from the movie Fantasia, including hippos and walking broomsticks. Anyone can play here, you don't need to be a pro golfer to enjoy the course. The course offers a challenge to all players of all levels as it has sand traps, bunkers, water hazards, sloping greens and more.
Those hoping to enjoy Fantasia Gardens this year will have to hurry because this course is closing for the season on November 5 and will reopen on January 31, 2021. While Disney's other mini-golf course, Winter Summerland offers a more stylized theme, Fantasia Gardens for better or worse has the same components as full golf course, just on a smaller scale. A round of golf at Fantasia Gardens costs $14 for adults and $12 for children.
Cost: Adults – $14, Children – $12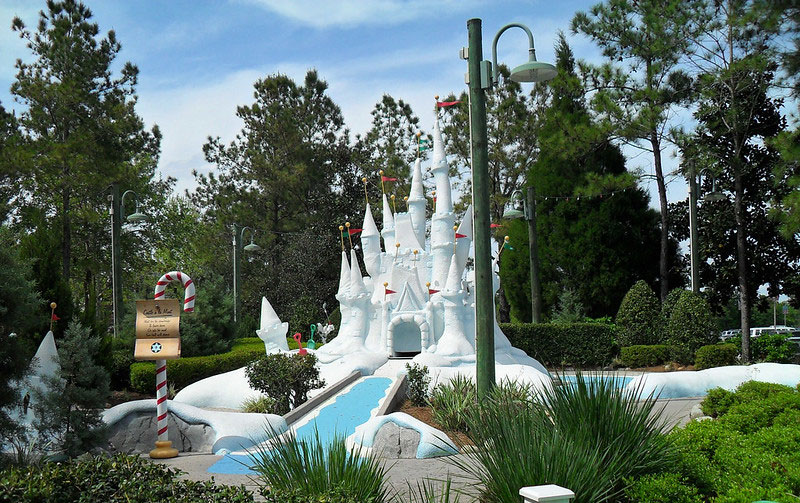 Disney World's other miniature golf course is Winter Summerland. What do Santa Claus and his elves do when they aren't making toys and they just need a little vacation? Well they come play mini- golf of course!. This course is located close to Disney's Blizzard Beach Water Park so the winter wonderland theme is carried over between the two attractions. Disney recently announced that Winter Summerland would reopen on November 6 as the Fall and Winter seasons are beginning to come to Florida. Winter Summerland Miniature Golf offers two uniquely themed 18-hole courses, each with their own distinct musical soundtrack.
As the name suggests, the first course draws inspiration from the winter season, including snow castles and ice hockey rinks. The first course is perfect for beating the Florida heat and offers a small glimpse of what life could be like if it weren't so hot.
The second course represents all things summer. Guests navigate surf boards, sand sculptures and even a melted snowman. This course is fun for all ages. Smaller children can even join in the fun as there are smaller clubs available for them to play.
Guests that come to Disney usually only come for the theme parks, but there are so many other things to do while at Disney World, including these two fun-filled mini-golf courses. If you have a little free time on your next Disney World Vacation, I suggest trying either of Disney's two miniature golf courses. These two off the beaten track attractions at Disney World that are great fun for the whole family.
Gio Lambert
DVC Shop Contributing Writer