In less than two weeks, Disney's Hollywood Studios will welcome the first ever Mickey and Friends themed ride with the opening of Mickey & Minnie's Runaway Railway! Mark your calendars because the official opening date for this much anticipated ride is March 4, 2020. Runaway Railway also opens at the Disneyland Park in 2022. FastPasses for Runaway Railway at DHS are available now to book online or through the My Disney Experience Mobile App. 
Replacing The Great Movie Ride inside the Chinese Theater, Runaway Railway will take guests on a thrilling and wild ride aboard an out of control train, conducted by none other than our favorite goofball and longtime pal, Goofy. Theming for this new dark ride centers around the Emmy award-winning Mickey cartoon shorts. Before hopping on the train with Goofy, guests will watch an all new Mickey cartoon short where Mickey and Minnie set out for a relaxing day in their cute red roadster. Mickey and Minnie's countryside picnic plans are foiled when Goofy's train runs amuck. With guests in tow, Mickey, Minnie, Goofy and friends take a whirlwind ride with plenty of unexpected twists and turns along the way.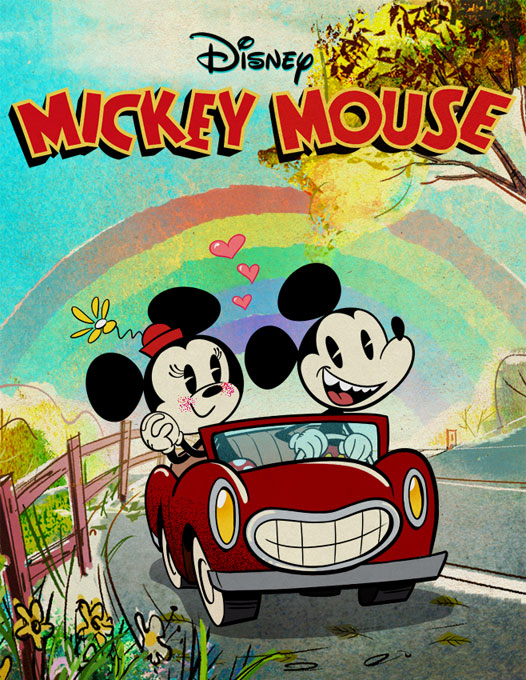 In addition to the one of kind theming, the Runaway Railway features new 2.5D technology (3D without glasses) to create the illusion of depth in a 2D environment. The 2.5D technology will use state of the art projection effects, lights effects, water effects and more to make guests feel that they are truly teetering on the edge of a waterfall or being swept through a city water pipe. Along with the 2.5D technology, other exciting visual effects, a new theme song and a variety of twists and turns will make this new ride a fun experience for the entire family. 
Behind The Scenes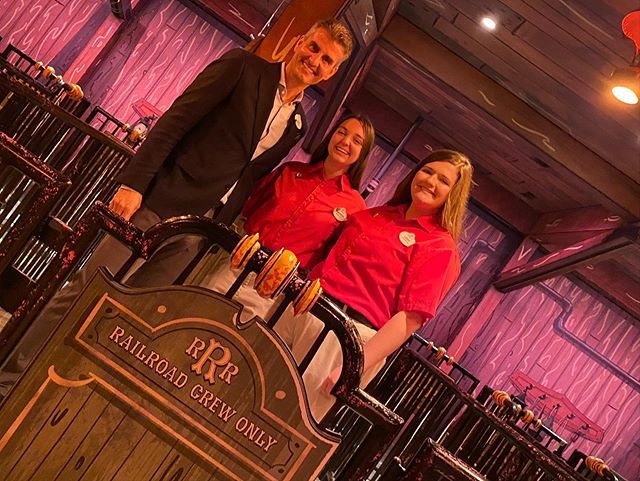 A few weeks ago as testing was being performed on Mickey and Minnie's Runaway Railway, Walt Disney World President Josh D'Amaro took to social media to share rare behind the scenes photos of the new attraction on Instagram. Through his photos we got a glimpse of the loading area as well as additional theming in the attraction. We can see that the loading area is themed as an old train barn with wood-like paneling and weathered railings throughout. Also photographed is a silly picture of Engineer Goofy winning Employee of the Month.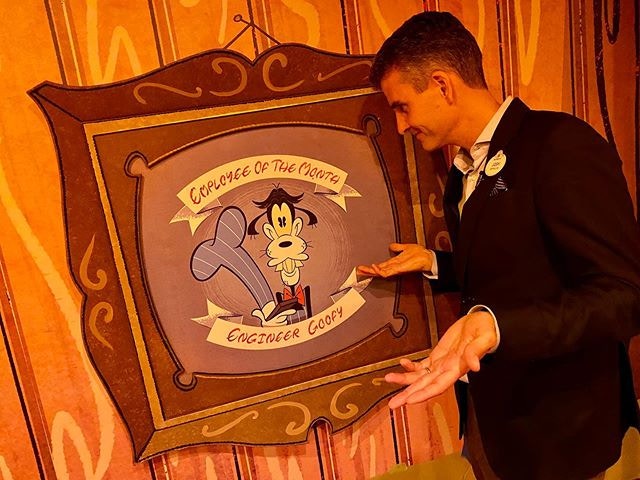 Being the very first Disney ride in any park to feature Mickey and Friends will surely make Runaway Railway very popular amongst children and adults alike. Additionally, the new Runaway Railway is said to have more hidden Mickeys than any other ride in any of the parks! So book your FastPasses today and keep your eyes peeled for those hidden Mickeys as you experience the new Mickey & Minnie's Runaway Railway opening March 4, 2020 at Disney's Hollywood Studios. 
Katherine Rand
DVC Shop Editorial Team