It's May the 4th, aka Star Wars Day, and Disney is celebrating BIG this year! They're bringing a ton of cool snacks to Disney World, releasing new merchandise online, and sharing big news, like new details about the Galactic Starcruiser hotel.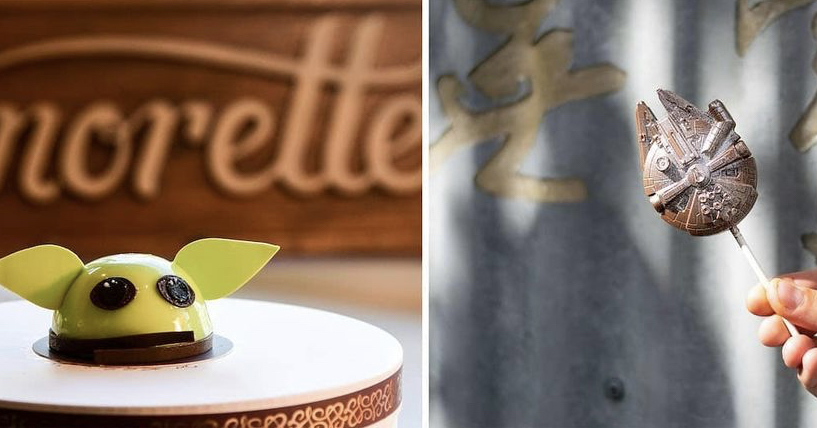 DVC Shop is also giving away Star Wars goodies to one lucky participant in our May the 4th Special Edition Disney Trivia!
What Is May The 4Th?
Today is the unofficial holiday for Star Wars fans to celebrate everything about the long and storied franchise. The phrase "May the fourth be with you" is a pun on the famous line from the Star Wars films, "May the Force be with you," which is often spoken amongst Jedi knights. A proper response to "May the fourth be with you" is "And with your spirit."
Although Star Wars Day celebrates the movie franchise created by George Lucas in 1977, the day and catchphrase of this fan holiday was not coined by Lucas or Lucasfilm. The first recorded reference of the phrase being used was on May 4, 1979, the day Margaret Thatcher became Prime Minister of the U.K. A full-page advertisement congratulating the new Prime Minister was published by members of Thatcher's party which read, "May the Fourth Be with You, Maggie. Congratulations."
Since then, the phrase has been widely used by fans of the Star Wars films around the world. So much so that Lucasfilm and parent company Disney have embraced the day as one to celebrate all things Star Wars.

Are you really a Star Wars trivia Jedi-Master? There's only one way to find out. Try to answer today's trivia and see how well you do and may the Force be with you!
If you want to learn about any other DVC Shop trivia contests or giveaways, we'll be sure to let you know! Sign up for our newsletter now and be among the first to hear about our giveaways.
What are your thoughts on the new Star Wars Galactic Starcruiser? Are you planning a visit for the hotel's opening? Share your thoughts in the comments below.
If you're looking to book a Disney stay to experience the new Star Wars attractions at Disney World, shop our Confirmed DVC Reservations now.
Written by
Carlos Morelos
DVC Shop Social Media Manager