As part of Epcot's enormous expansion that is well underway, Disney announced last year that it would be replacing its long running nighttime show, "Illuminations: Reflections of Earth" with a brand new production. The new, completely reimagined show, "Harmonious" is currently being constructed in the World Showcase Lagoon by the Disney engineering team. Until its opening in Spring 2020, an interim nighttime music, lights and fireworks show, "Epcot Forever" is playing at the World Showcase Lagoon in Epcot.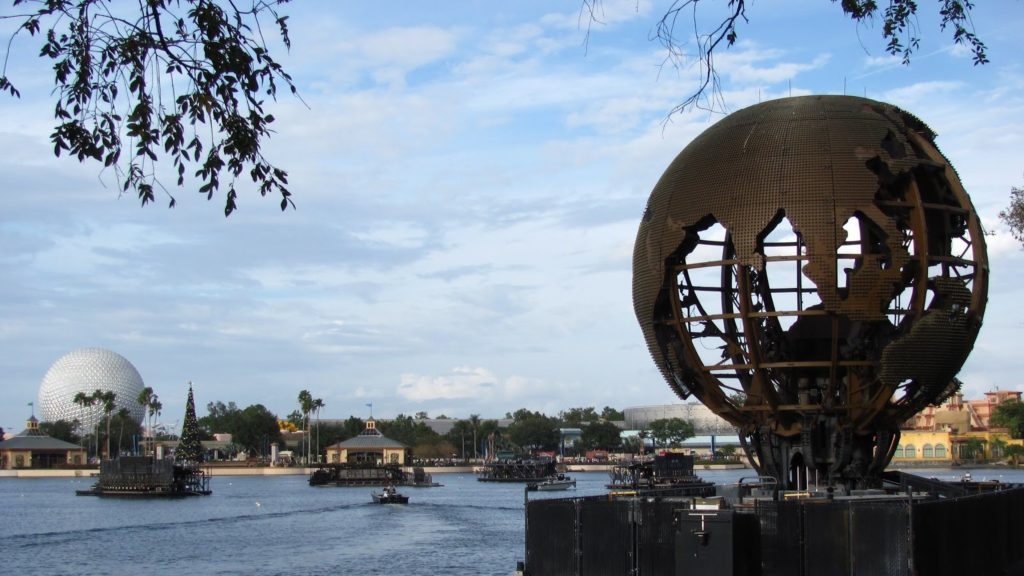 Epcot's Illuminations: Reflections of Earth Globe
After a 20-year run, Illuminations: Reflections of Earth entertained guests one last time on September 30, 2019. In the days following, Disney removed Illuminations' well-known Earth Globe from the World Showcase Lagoon to begin work on its brand new spectacle, "Harmonious."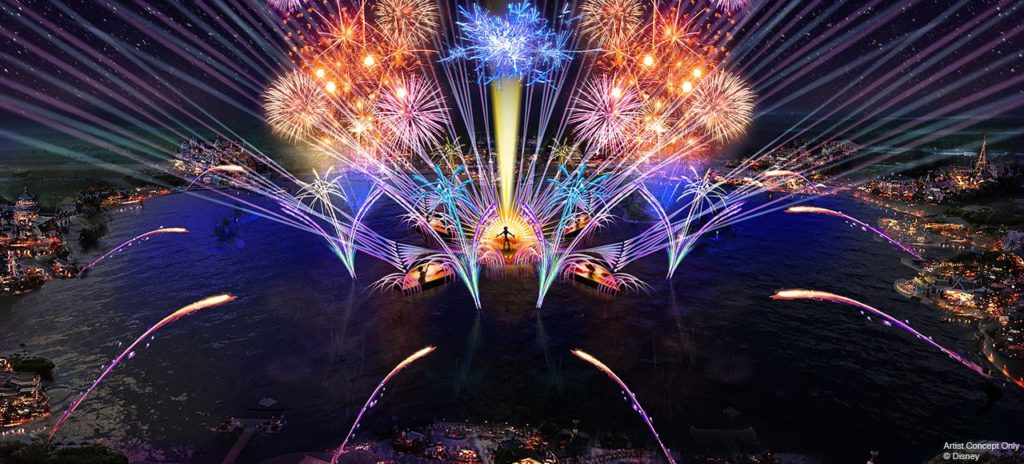 For "Harmonious", Disney's Imagineering and Disney Live Entertainment teams worked to develop a completely new type of show that is promised to wow guests. The show will combine massive floating platforms, custom LED panels, choreographed water fountains, colorful lights, lasers and more effects to create a never before seen nighttime spectacular show.  
See the "Harmonious" water barges being brought into Epcot in the YouTube video below. Guests visiting Epcot are also invited to visit the Epcot Experience at the Odyssey Events Pavilion for a look into Epcot's expansion plans including the new "Harmonious" show. 

"Harmonious" is scheduled to open this Spring and until then the interim show, "Epcot Forever" is playing nightly in Epcot's lagoon. "Epcot Forever" tells the story of Epcot from its inception to today. The show has been called a "love letter" to the park and plays homage to the innovation, exploration and imagination that has gone into Epcot over the years. The show finishes with a grand finale fireworks show set to Aladdin's "A Whole New World" preparing guests for what seems to be a whole new Epcot in the works. 
Guests can experience "Epcot Forever" 9PM nightly for a limited time at Epcot's World Showcase Lagoon. Stay tuned for more updates on Epcot's expansions and opening dates for the new "Harmonious" show as well as the other attractions scheduled to open this year. For more information on Epcot's renovation progress, read our detailed Epcot Construction Update.
Katherine Rand
DVCShop Editorial Team