As we have reported before, the new Journey of Water attraction is set to debut in EPCOT this fall, and now we've been treated to some new footage that has been released on the Disney Parks TikTok account. This new footage shows water flowing through the various sections of this walk-through attraction, label it as "The most relaxing 20 seconds of your day".
Journey Of Water Testing Video On TikTok
Sneak Peak Video of Journey Of Water With Project Coordinator
Disney Parks has also shared another video on their Instagram account that features a voice-over done by the Project Coordinator, Kate Worth. This video also shows water flowing throughout the attraction, pointing clearly to the testing that is currently happening for this highly-anticipated attraction.
View this post on Instagram

In this video she also reveals details about the interactive nature of the attraction in the following quote.
Guests will have the opportunity to engage with water as much or as little as they like, just like Moana did in the film.
Kate Worth, Project Coordinator with Walt Disney Imagineering
Journey of Water, Inspired by Moana Opening This Fall
Quite a bit of anticipation has been building for the debut of this new attraction, and we're pleased to see that is seems Disney is on track to meet their late fall opening date. Journey of Water is set to fill out the center of EPCOT as part of the new World Nature section, and contribute to Disney's recent initiative to transform the park for the next generation of park guests.
This attraction has also been discussed to have a strong undertone of promoting water conservation and preservation, which is always a welcome addition to the past attractions that Disney has used to inspire children with a positive message.
Along with Moana as a steward of water conservation, Te Fiti is a symbol of how we should protect and nurture water wherever we find it. This is an important theme in Journey of Water, where guests will learn more about how water travels from our skies to the ocean, and back again. This story will unfold along a lush trail inspired by the environments and art style of the beloved Walt Disney Animation Studios film.
Reid Ekman, Lead Concept Designer at Walt Disney Imagineering
If history is any indicator, we may see Annual Passholder or cast member previews before this attraction is open to the public, but we will have to stay tuned to see how that plays out. The unique nature of this attraction being a walk-through experience may inhibit traditional previews to take place.
Once we have official word from Disney regarding the official opening date for this new attraction, we will be sure to keep you up-to-date on the DVC Shop blog, so check back often to get all the latest news from inside the Disney theme parks and around the Disney Vacation Club resorts.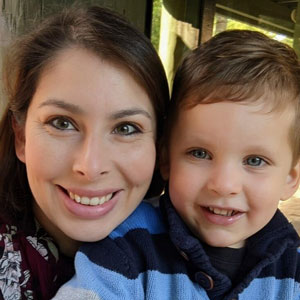 Written by
Rachel Van Norman
Contributing Writer
Rachel fell deeply in love with all things Disney as a little girl. Now as a wife and a mother herself, she shares this Disney obsession with her son and everyone around her. From her love of princesses to eating all the Disney food, Rachel spends her time radiating Disney magic and keeping everyone up to date on Disney news.