Because the season of giving is upon us, Disney is partnering again with the Marine Toys for Tots Program to help children in need! The Walt Disney Company has a long history with Toys for Tots dating back 75 years when Walt Disney and his team of studio artists designed the charity's train logo. Disney's toy collection tradition, which is called "The Disney Ultimate Toy Drive", works to help Toys for Tots bring gifts to millions of children. You too can play a part by donating to Disney's drive. Read on to see how you can participate in The Ultimate Toy Drive!
Buy A Toy On shopDisney
From now through December 24th, you can purchase a toy on shopDisney to be donated to Disney's Ultimate Toy Drive. On the shopDisney Toys for Tots page, there are about 11 different options including plushs, action figures, play sets, and dolls. Currently, some of the toys on this page are marked down. Head to Toys for Tots page on shopDisney to donate!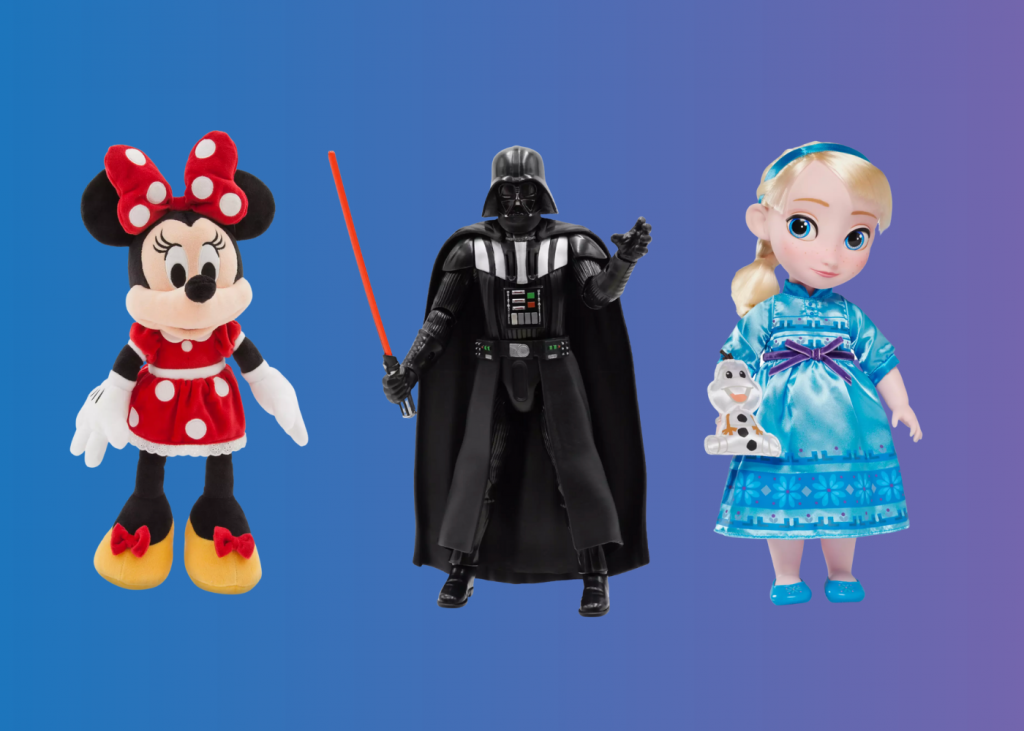 Donate In Person
If you prefer to donate in person, there are ways to do so, especially if you live near Disney World and Disneyland. Between now and December 12th, there are a few locations where you can bring a brand-new, unopened, and unwrapped toy to donate. Donation locations include:
Downtown Disney District at Disneyland – World of Disney, and Star Wars Trading Post
Disneyland Resort Hotels
Disney Springs at Disney World – World of Disney, Marketplace Co-Op, Stars Galactic Outpost, and Disney Springs Welcome Center
Disney Outlet Locations
Disney Store – Times Square, New York
Additionally, Marines will be visiting select locations on some Saturdays and Sundays from November 5th-December 11th to help with donations! To find a Disney Store location near you, visit shopDisney's store locator.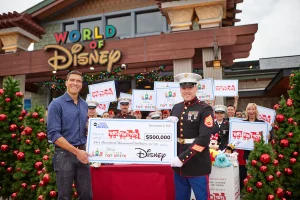 Cast Members
Cast members will have the opportunity to donate through backstage locations. Those in Orlando can participate through Disney's VoluntEARs program which will be visiting local Toys for Tots warehouses. At these locations, they can help children in Orange, Osceola, and Seminole counties.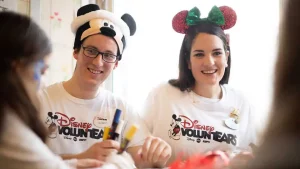 How do you like to give back during the holidays? Let us know in the comments!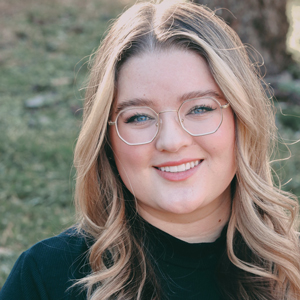 Written by
Emily Murray
Contributing Writer
For as long as Emily can remember, Disney has played a huge role in her life. Her infatuation with Disney resulted in many hours spent rewatching Toy Story and creating multiple powerpoints to convince her parents to book yet another vacation to the "Most Magical Place on Earth". In 2015, Emily followed one of her dreams and moved to Orlando, Florida where she spent just over five years working for the mouse in three separate roles. Emily is passionate about writing and using words creatively and concisely. She loves to make others laugh and hopes to sprinkle a little bit of magic into everything she does.