It has been over 2 years since guests have seen one of Disney's most iconic shows, but that is ending soon. Disney has just announced that the "Hoop-Dee-Doo Musical Revue" will be returning to Pioneer Hall at Disney's Fort Wilderness Resort on June 23rd!
Reservations for this show will be available online beginning May 26th for its reopening, so be sure to check early, we are sure that spots are going to fill up fast.
Guests who are lucky enough to grab a reservation to this show will not only have two hours of incredible entertainment including Wild West dancing, singing, and comedy; but also some delicious southern inspired food. Guests will be able to chow down on a variety of comfort foods such as fried chicken, BBQ pork ribs, salad, baked beans, cornbread, and strawberry shortcake for dessert. Oh, and every item is all-you-can-eat to boot!
Disney's official announcement on their website is as followed:
Yah-hoo, let's eat! Get ready to clap your hands, stomp your feet and sing along, as the beloved musical dinner show Hoop-Dee-Doo Musical Revue returns this summer to Walt Disney World Resort! Reservations will be available starting May 26 for showtimes beginning June 23.
The Pioneer Hall Players and Cast Members will be welcoming back Guests to this frontier-style family fun dining experience in Pioneer Hall at Disney's Fort Wilderness Resort & Campground. First debuting in 1974, Hoop-Dee-Doo will once again offer Guests a rousing Wild West performance, singing, zany vaudeville comedy with lots of laughs, and an unforgettable countrified feast full of fried chicken, smoked BBQ ribs, a variety of savory sides, and of course, strawberry shortcake!
Since its opening day almost 50 years ago, this fan-favorite show has continued to surprise and delight our Guests, and as Disney grows we look for new ways to elevate and enhance our classic experiences. Hoop-Dee-Doo will return with a few updates to its script and scenery while staying true to the treasured experience the whole family can enjoy – with the hilarious, high-spirited entertainment that it's been known for all these years.
Hoop-Dee-Doo holds a special place in the hearts of many of us as Disney fans and cast members and has been creating special memories for generations.
From my grandparents visiting decades ago to my parents, aunts, uncles, cousins, husband and children all coming together to enjoy good food and lots of fun over the years, I'll never forget all the great moments that have been shared around rustic tables with washboards in hand. I can't wait for that tradition for my family and others to continue when the show returns this summer.
We've heard from so many of you who are excited about the show's return and hope you are as happy as we are to see the curtain rise once again!
The return of Hoop-Dee-Doo Musical Revue is just the latest to make its grand return, joining other recent entertainment offerings like the "Festival of Fantasy" Parade, "Indiana Jones Epic Stunt Spectacular", "Mickey's Magical Friendship Faire" and even "Adventure Friends Cavalcade"! Other shows will be coming back later this year – including "Fantasmic!" and a fresh spin on a guest favorite, "Finding Nemo: The Big Blue… and Beyond!"
Disney made this announcement via social media and even gave guests a sneak peak of its updated show on the Disney Parks TikTok.
Hoop-Dee-Doo has been a staple for many Disney fans since its opening in 1974 and guests are so thrilled that it will be returning this summer.
Are you looking forward to the return of "Hoop-Dee-Doo Musical Revue" in Pioneer Hall? Have you seen this show before? Let us know in the comments below!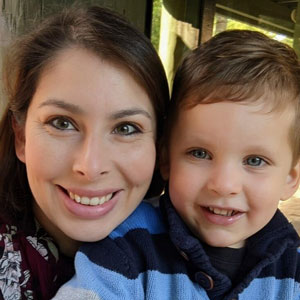 Written by
Rachel Van Norman
Contributing Writer
Rachel fell deeply in love with all things Disney as a little girl. Now as a wife and a mother herself, she shares this Disney obsession with her son and everyone around her. From her love of princesses to eating all the Disney food, Rachel spends her time radiating Disney magic and keeping everyone up to date on Disney news.