Due to the Holiday Season, Disney Resort Hotels have historically implemented Holiday Season Parking Restrictions at many of their resort hotesl, but effective today, those parking restrictions have been extended to all Walt Disney World Resorts throughout the holiday season, including at DVC resorts such as Disney's Grand Floridian Resort & Spa, or Disney's Beach Club Villas.
What Is The Holiday Season Parking Policy?
The holiday season parking policy states that only guests with a reservation at that specific resort, or those with advanced dining reservations for a restaurant on the property will be allowed to park at that resort or resort hotel. This effectively limits those who have placed a mobile order or wish to eat at a quick service restaurant on the property.
Now, this policy has been extended to each and every Walt Disney World Resort hotel, which could come as a surprise to some folks who are accustomed to parking at these normally unaffected resorts.
How To Deal With The Holiday Season Parking Policy
Both parking at Disney Springs and taking transportation from there, and for those with annual passes that feature free theme park parking privileges, simply parking at one of the Disney theme parks, are among the popular suggestions for getting around this policy.
Regardless of how you choose to get around these parking restrictions, guests that are not staying at the resort they wish to park at, or that do not have a confirmed dining reservation on the property would be wise to take note of the Holiday Season Parking Restrictions before making any plans to visit a Disney Resort Hotel.
DVC Resort Parking Policy For Owners & Renters
Of course, if you are a DVC member traveling to a DVC resort, or are renting your DVC reservation from an owner, you will receive complimentary parking at the resort you are staying at.
DVC Member & Renter Parking Fee Table

Parking
DVC Owner
DVC Renter
Hotel Guest
Overnight at Villas
Points

No

No

Yes

Cash

No

Overnight at non-DVC Villas
Points

No

Yes

Cash

Yes

Valet

Yes

Yes

Yes

Theme Parks

No

No

No

Day Resort Visit

No

No

No
The table above shows whether or not owners and renters are charged parking fees in a variety of situations, if you'd like to learn all about the DVC parking policy, you can read our in-depth article here to get all the details: Do DVC Members Pay For Parking?
We hope this information helps in navigating your Holiday Season at the Walt Disney World Resort. Have a safe and magical holiday season!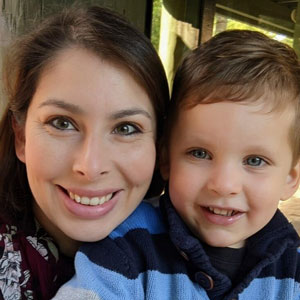 Written by
Rachel Van Norman
Contributing Writer
Rachel fell deeply in love with all things Disney as a little girl. Now as a wife and a mother herself, she shares this Disney obsession with her son and everyone around her. From her love of princesses to eating all the Disney food, Rachel spends her time radiating Disney magic and keeping everyone up to date on Disney news.