Disney has been working hard to reopen in California for quite some time. Restrictions instated by Governor Gavin Newsom regarding the ability for theme parks to open again has kept Disneyland closed throughout the pandemic, but Disney has found a way for guests to enjoy more of what Disney has to offer in California. Disney has announced an expansion of Downtown Disney, and the reopening of Disney Vacation Club Grand Californian Villas. This brings great news to the Southern California economy, as more businesses open and more guests are able to return.
Grand Californian Resort & Spa 
The reopening will total 48 villas and will not include the rest of the 900 or so rooms that are in the resort. No area of the spa will be available at this time either. Many guests look forward to being able to visit the resort. With a limited amount of available rooms, it is sure to bring in a level of exclusivity.
As always, Disney stresses that the health and safety of their guests and cast members is of the utmost importance and will continue with temperature checks, mask requirements, and social distancing guidelines. 
Downtown Disney & Buena Vista Street
Buena Vista Street, which resides in California Adventure, will be opening on November 19th. Rides in California Adventure are to remain closed at this time, however, there will now be more shopping and dining available to guests. This will be an extension of Downtown Disney which opened again in May. 
Disney will be keeping with the same rules they already had in place for Downtown Disney. There will not be any charge of admission to enter Buena Vista Street. Disney did announce however, that also starting November 19th, there will be a $10 fee for parking in the Downtown Disney District. 
This reopening can not come at a better time with the holidays coming up. The Downtown Disney District has some of the best shopping in Southern California, perfect for gifts for the upcoming holidays.
Visitors will also have access to:
Elias & Co.

All their merchandise from handbags to themed clothing

Kingwell Camera
Julius Katz & Sons

Their spectacular Disney home furnishings

Backlot Premier Shop

Their seasonal collections, surely to have festive items for Christmas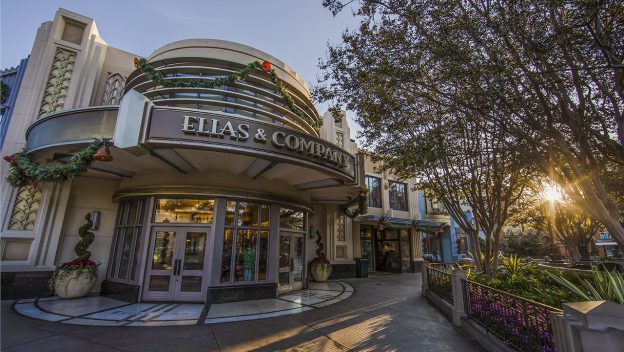 One of the things that Disney does best is their food and treats, some of their restaurants are truly world famous. 
Some notable mentions of the establishments set to be open:
Trolley Treats

One of the largest dessert shops in the park, will be open for all sorts of candies such as marshmallows, candy apples, fudge, and taffy.

Carthay Circle Lounge

Available for eating outside on their patio with their updated menu.

Smokejumpers Grill

Available with mobile orders for their American style food.

The Fiddler, Fifer & Practical Cafe

Will be open and serving breakfast and lunch items, coffee, and pastries.
Further, many classic snacks, such as the infamous churros, will be at hand at vending carts peppered throughout the area. 
As there is sure to be an influx of guests when this area reopens, reservations are recommended for all restaurants. Additionally, placing mobile orders for pickup may not ensure admittance due to the fact that Disney has set a maximum capacity to ensure social distancing guidelines are being met. 
So what are your thoughts about the reopening of Disney's Grand Californian Resort? Are you excited to visit once again, and take advantage of the expanded Downtown Disney? Let us know by leaving a comment below!
Written by
Rachel Van Norman
Guest Author