Starting December 26th, the Fantasmic! nighttime spectacular at Hollywood Studios will be changing its start times to be 30 minutes later.
What Are The New Showtimes For Fantasmic!?
Currently, showtimes are set at 7:30 PM and 9:00 PM, and this schedule will remain in place for now, but from December 26th to January 7th showtimes will be moved to 8:00 PM and 9:30 PM.
Showtimes After The Parks Closing Time?
This new scheduling update puts the second performance at starting after the park closes at 9:00 PM, which is an interesting choice, lending to notion that Disney theme park's closing time is more of a "last call" than a hard line in the sand to start heading home (or back to your hotel). Although, on New Year's Eve Hollywood Studios is scheduled to close at 12:00 PM midnight for the New Year's celebrations.
Fantasmic! Will Be Reduced To One Performance Per Night In January
To add to the ever-changing schedule of the show, starting January 8th through at least March 2nd, Fantasmic! will be reduced to one performance per night, which will happen at 8:00 PM each night.
A Top-Tier Disney Nighttime Spectacular
If you haven't yet experienced the recently updated Fantasmic! show at Hollywood Studios, it's safely in our family's top position for entertainment at Walt Disney World theme parks, and we can't recommend it enough! We recently purchased a Fantasmic! dining package, and found that to be an excellent value for the money spent, and really enjoyed having a reserved section to sit in with an excellent view of the show.
What Are Your Thoughts?
Have you had a chance to see the new Fantasmic! nighttime spectacular? If so, let us know how this show ranks among the other fireworks shows at Walt Disney World for your family in the comments below! If you haven't seen it yet, and don't have a Disney vacation planned in the near future, be sure to check out video of the full show that we've embedded above for your enjoyment.
As always stay tuned to the DVC Shop blog for all the latest developments from inside the Disney theme parks and around the Disney Vacation Club resorts.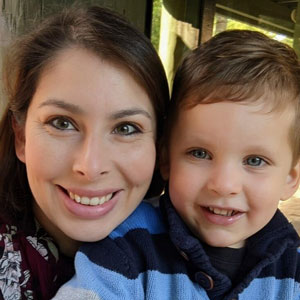 Written by
Rachel Van Norman
Contributing Writer
Rachel fell deeply in love with all things Disney as a little girl. Now as a wife and a mother herself, she shares this Disney obsession with her son and everyone around her. From her love of princesses to eating all the Disney food, Rachel spends her time radiating Disney magic and keeping everyone up to date on Disney news.