April 30, 2021 is a day that will go down in history as the "Grand Reopening" of the Disneyland Parks. Disneyland and Disney's California Adventure Park were closed for a total of 412 days due to the ongoing COVID-19 pandemic. The day had finally come when I had the pleasure of going back to Disneyland and experiencing the park, just days after the Grand Reopening!
Parking in Mickey and Friends Parking Structure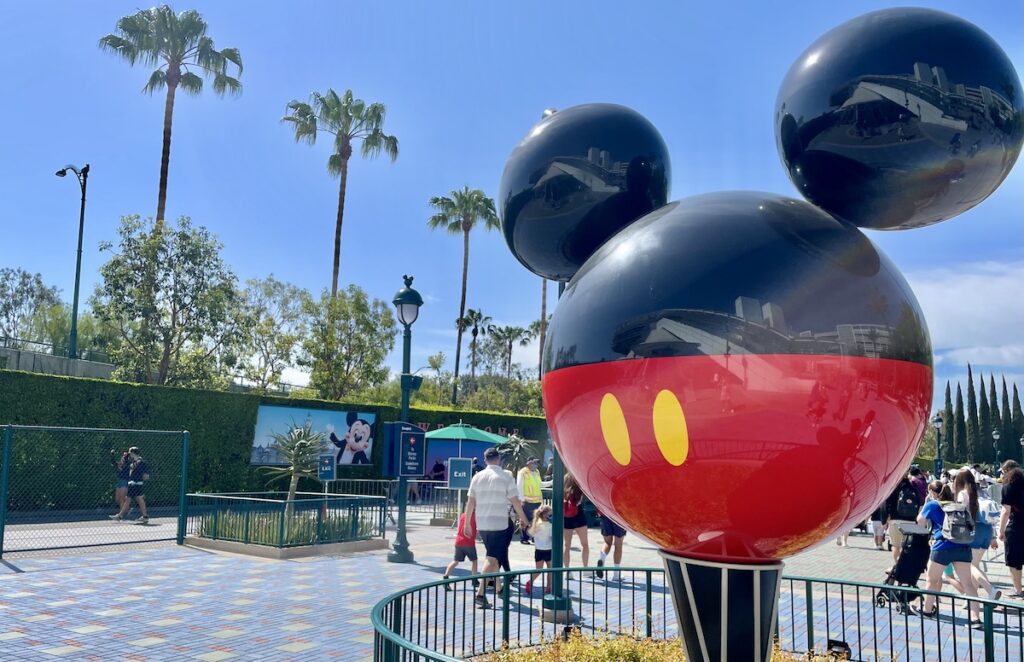 We arrived at Mickey and Friends Parking Structure around 9:30am on May 5, 2021. Parking locations for the Disneyland Parks open 30 minutes prior to the earliest theme park opening time. Our plan was to get to the parking structure just after the parks' scheduled opening time of 9AM in hopes of avoiding lines upon entering the structure.
As we arrived to the Mickey and Friends lot, there was a line of cars waiting to enter. It took approximately 30 minutes to get to the kiosk and pay for parking. Parking is currently only available at Mickey and Friends and Pixar Pals Parking Structures.
Temperature screening and Security
After parking our vehicle we began our adventure to the park! But first we had our temperature checked by a cast member with a temperature scanner on the forehead, followed by security and bag checks. Then we started our walk to the park. Currently the tram is not running, therefore we walked the tram path until we arrived at the Disneyland esplanade.
Entering The Park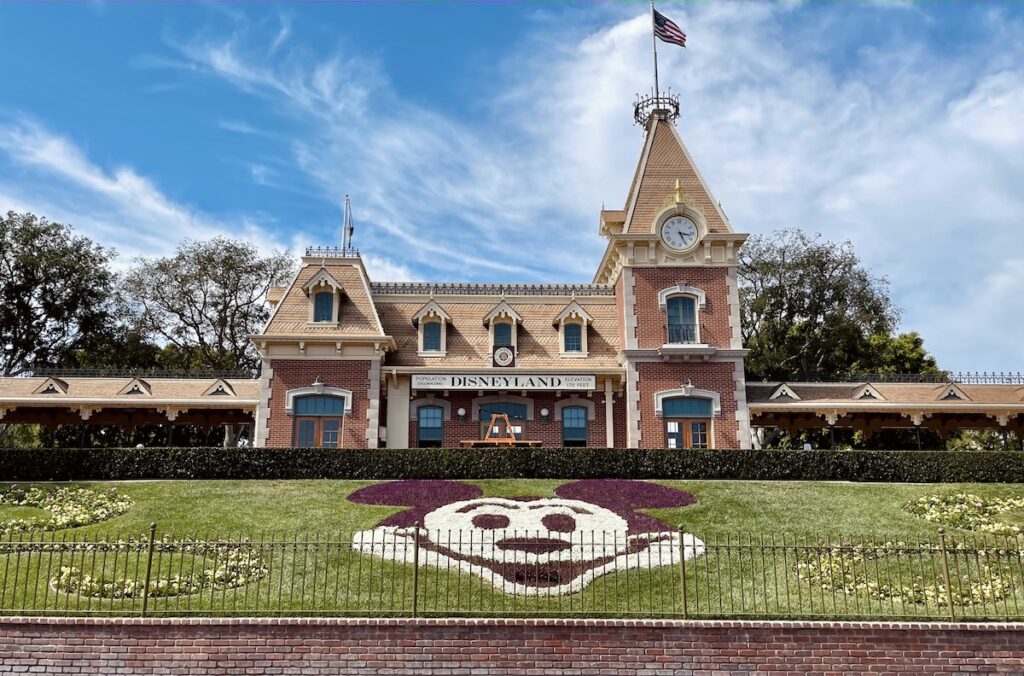 Entering Disneyland was quick and easy. Lines were short. A cast member scanned our printed tickets, then we were given a paper ticket in order to re-enter the park if needed. Finally around 10:30AM I had my first look at Main Street, U.S.A. in over a year! As cast members welcomed us back, the overwhelming amount of emotions quickly filled my body with every step I took. Joy, relief, happiness and comfort knowing I was finally home.
The Park Experience
Although the Park experience was much different this time around, the magic was still very much alive! From characters like Cinderella, Mickey and Minnie waving and taking pictures from afar, to the smell of the water on Pirates of the Caribbean and the taste of the new Birthday Cake Churro located at the churro cart near Sleeping Beauty's Castle, you could feel the magic everywhere.
With the parks currently at 25% capacity you could easily see all the way down Main Street. That is a sight in itself. Also because of capacity restrictions, wait times were the shortest I have ever seen! The limited capacity definitely let us experience Disneyland in a way some of us never have before.
Safety Measures Inside The Parks
I felt very safe at my day at Disneyland. Masks are required for all guests (ages 2 and up) and must be worn unless eating or drinking in designated areas. There was an increased amount of designated dining areas labeled throughout the park. Cast members are available to answer your questions and to remind guests of safety guidelines and expectations while visiting the park. Masks also must be worn on rides at all times. If your mask is pulled down on a ride, a cast member will make an announcement and ask you to wear it correctly.
Some rides like Indiana Jones have plexiglass to separate parties while on the vehicle. While others, like it's a small world, have a  one party per boat limit. There are also plenty of social distancing markers located throughout the park, as well as hand washing and hand sanitizing stations.
It was clear that Californians were so ecstatic to experience the Grand Reopening of Disneyland that guests were happy to abide by the new rules and security measures put in place to ensure that we can all continue to enjoy the Disneyland Parks safely.
Do you plan on visiting the Disneyland Parks? What are you most looking forward to when returning? Let us know in the comments below.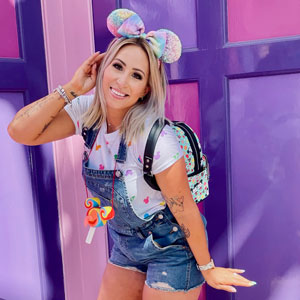 Written by
Brittney Malina
Contributing Writer
Brittney has been going to Disneyland since she was 3 years old. She has had a deep love for all things Disney ever since. Now as a wife and mother of two, she gets to share the love with her family and re-live the Disney magic through her children's eyes. Brittney is a Legacy Passholder and you can find her walking down Main Street, U.S.A. with a churro or iced coffee in hand.