One of my favorite memories growing up has always been going to watch EPCOT's Candlelight Processional with my family. That has been a mini tradition for us every year around Christmas time. Unfortunately, this year we will not be able to go in person as it has been canceled due to Covid-19. All hope is not lost, however, there is still a way to keep the family tradition alive because Disney announced that fans can watch the show online.
What is the Candlelight Processional?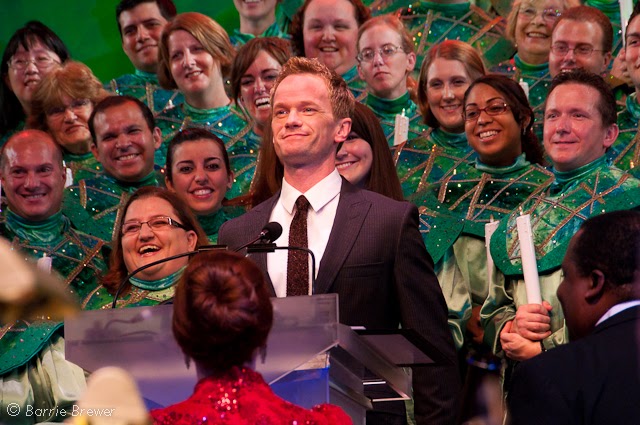 The "Candlelight Processional" is a wonderful holiday tradition for Disneyland Resort and Walt Disney World Resort. Each night, three times an evening at both the Disneyland Park and EPCOT, a massed choir performs songs of the season as a celebrity narrator retells the Christmas story. The long-running Disney production also features a live orchestra and the Voices of Liberty.
This show is an awesome experience for several reasons. You get to see and hear celebrities tell the Christmas story and listen to some beautiful Christmas songs. There have been some very well known actors and actresses come and narrate the live show in the past like Neil Patrick Harris, John Stamos, Sigourney Weaver and Anika Noni Rose (Princess Tiana).
Is the online show be the same as the live show?
After a year of having everything from school to work to book clubs transition to online it can be strange to think about what "normal" used to be. It can often feel like the online version of life doesn't hold a "candle" to our real, normal lives. This year's Candlelight Processional might be a little bit different from years past however you will still get the amazing Disney quality and attention to detail.
The online show is a special encore performance which was filmed in 2019 in EPCOT and features narration from Neil Patrick Harris. You'll also hear from Becky Cline of the Walt Disney Archives, who shares the storied history of the processional and why it's become so beloved by so many.
The posted video includes the overture, long-nosed trumpets, a rousing welcome for Harris, who retells the Christmas story, and the actual processional of the singers into the theme park's America Gardens Theater. This performance was conducted by John Sinclair. At the end of the clip there is a 2020 addendum where Harris directly addresses viewers.
This is one of the many ways that Walt Disney World is trying to adjust for the global pandemic. Around the parks many shows and events have been postponed or changed in ways to keep people safe from COVID-19, their commitment to safety is commendable. Hopefully we can all continue to enjoy the magic of Disney safely whether at home or at the parks. We hope you enjoy the show and we wish you and your family a very Happy Holidays!
Gio Lambert
DVC Shop Contributing Writer