While Walt Disney World's 50th-anniversary celebration has taken center stage in all that is Disney news, there is a magical place to escape to for some rest and relaxation mingled with a little bit of Pixie Dust. Perhaps one of Disney's best kept "hidden gems," Disney's Hilton Head Island Resort offers relaxation and fun for everyone. A few months ago, several members of my family and I were fortunate to book a long weekend at Disney's Hilton Head Island Resort. Four adults with four children in tow headed south from Virginia. Located on the scenic coast of South Carolina, for us, this was an ideal last-minute getaway.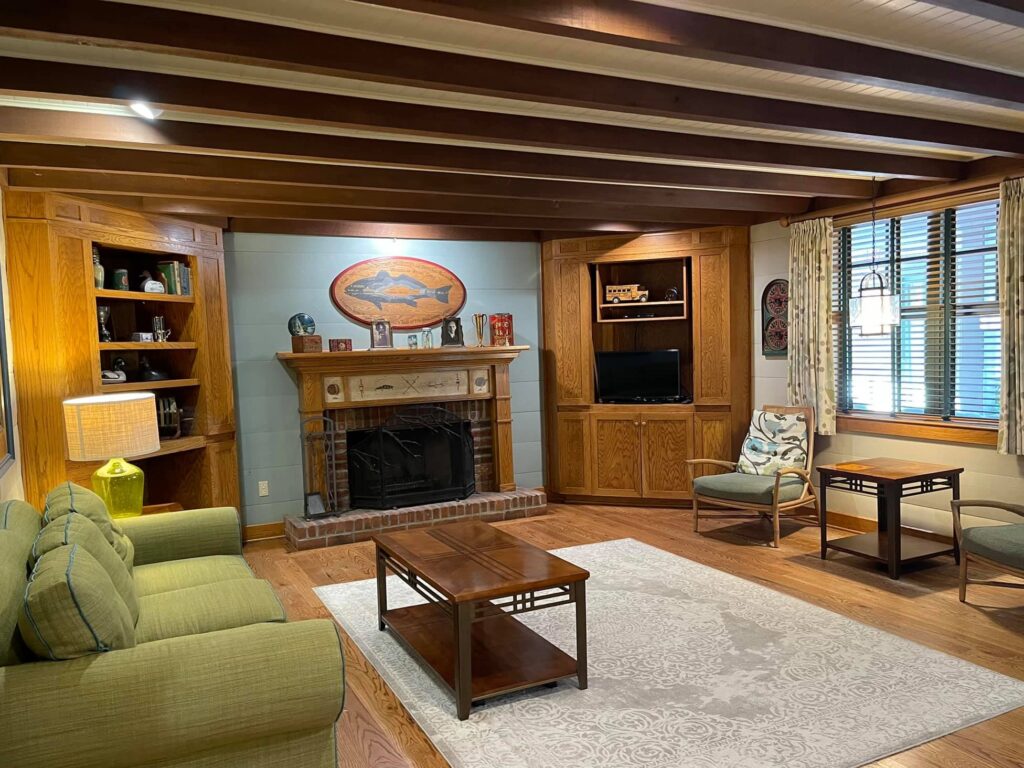 The Resort
Disney's Hilton Head Island Resort is designed after a 1940's hunting and fishing lodge and has a warm "home-away-from-home" atmosphere. Marshland and tidal creeks surround the resort providing unique opportunities to observe wildlife in its natural habitat. A private bridge leads to the secluded and gated resort that offers a nostalgic Disney spin to a laid-back southern atmosphere. The sunrises and sunsets are spectacular.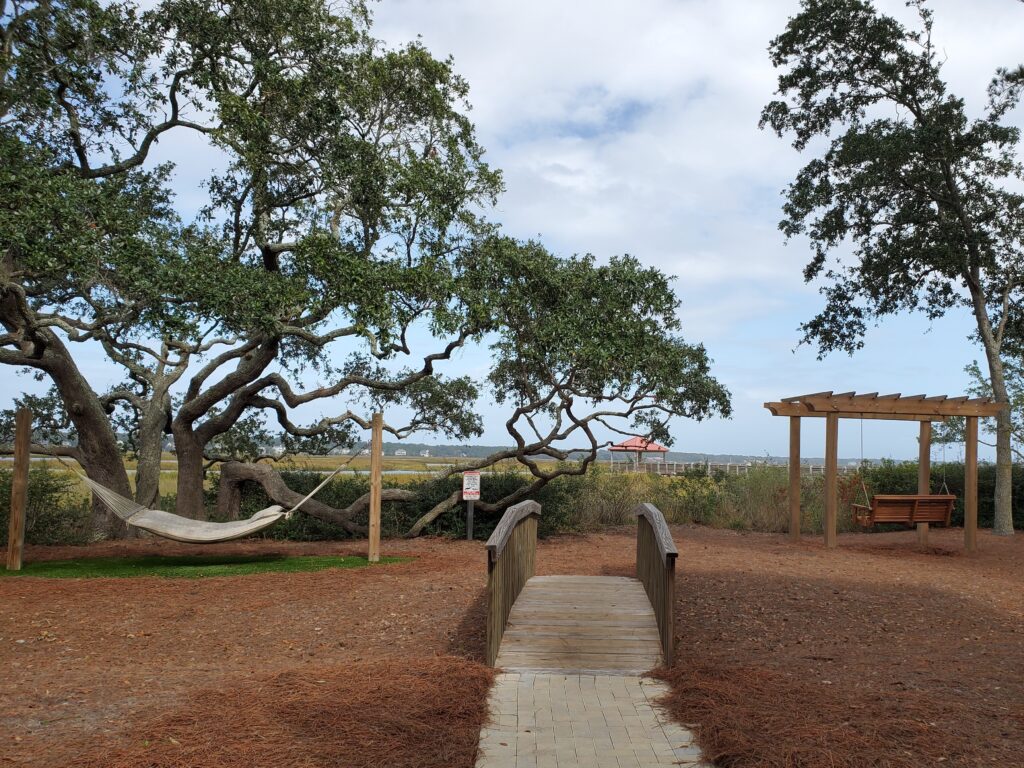 Relaxation
Disney's Hilton Head Island Resort is a change of pace from a classic Walt Disney World vacation where theme parks are the main event and exhaustion is the word of the day. Would you like to read a book or take a nap in nature?  There are numerous hammocks situated throughout the resort. We found our relaxation lounging at the primary pool area, swimming, and spending some time soaking in the hot tub.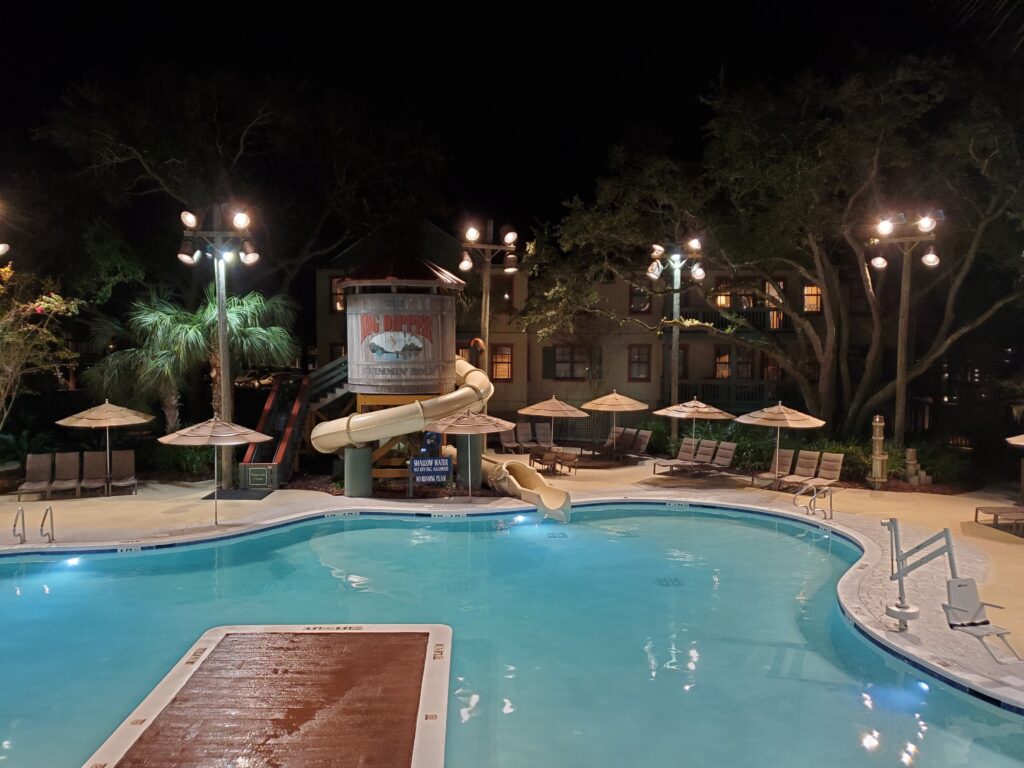 Recreation
While Disney's Hilton Head Island resort offers many recreational activities, the Big Dipper pool was a favorite spot for us. This swimming pool area has a waterslide that spirals into the main pool and a wading pool for the little ones. At Disney's Beach House, located across the main road where the sand meets the Atlantic Ocean, another pool creates several opportunities for guests to choose their preference. While we did not swim at the Beach House pool, we did enjoy some tasty treats from Surfmen's Sandbar. Other recreational activities found throughout the resort include bocce ball, a putting green, a basketball court, and you can even play a challenging game of lawn chess. Although we did not opt for it this time, many visitors take advantage of the bike rentals at the resort. There are pedal paths throughout Hilton Head island that allow viewing the beautiful landscape and exploring the island. We plan on renting bikes next time!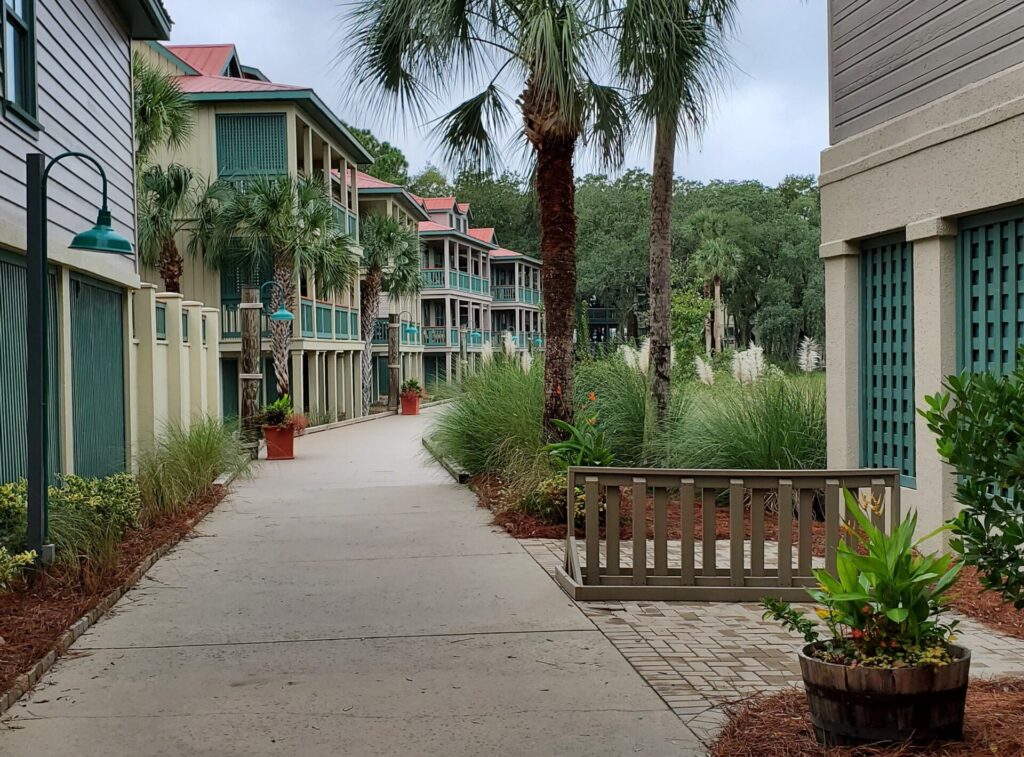 Activities and other amenities
Disney Cast Members oversee plenty of activities that add to the Disney fun. The girls opted to make Disney bracelets while the boys went fishing. Other craft activities that we have participated in include character painting and tie-dye t-shirts. This trip, in between raindrops, we enjoyed an evening by the fire pit making scrumptious s'mores and listening to Cast Member storytelling.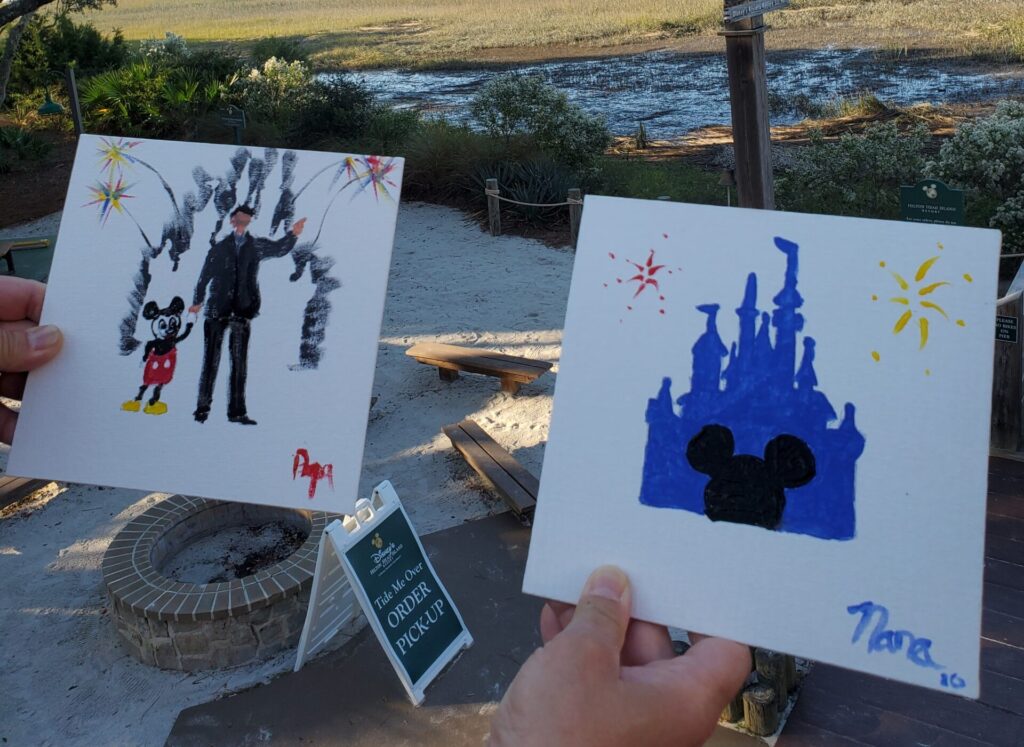 Island activities
South Carolina's Hilton Head Island is known for its world-class golf courses, and the Disney concierge desk can help book a tee time during your visit. Since we had small ones with us this trip, we chose to play at one of the many miniature golf courses on the island. Our preference was Legendary Golf, a challenging yet fun time for all of us, including several prizes for the young ladies who managed a hole-in-one.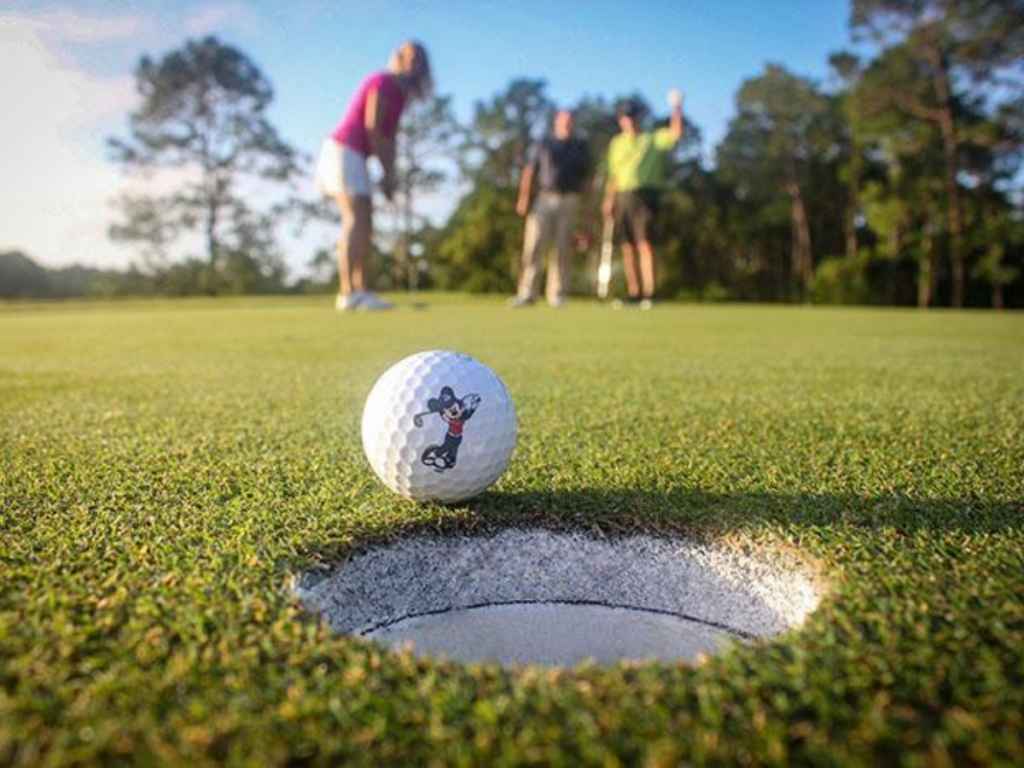 Our experience
Disney's Hilton Head Island resort is usually an overnight stop on our way to Disney. However, over the years, we have come to love this resort so much that we often stay several days and, like recently, have occasionally booked a stay as a mini vacation. We were looking for quality family time, relaxation, and fun, and this trip exceeded our expectations. The most memorable part of our trip was the last evening when we decided to go to the beach at sunset. As we walked onto the beach, we noticed a small crowd. We walked up to witness the hatching of a turtle nest. It was an incredible and once-in-a-lifetime event that we will never forget! I admire Disney's conservation efforts, and seeing Disney's care in preserving the turtle nests is a prime example of Disney's commitment to conservation.  We cannot wait to go back!
Are you interested in visiting Disney's Hilton Head Island Resort? Find out how DVCShop can help you plan your trip!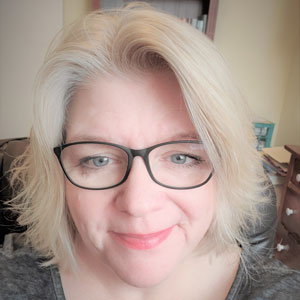 Written by
Tracy Engstrand
"All our dreams can come true if we have the courage to pursue them." – Walt Disney Tracy not only believes this but lives her life trying to exemplify Walt's positive attitude. Walt Disney World is a destination for Tracy and her family at least twice a year and it's a new adventure every time. Her favorite resort at the present time is Animal Kingdom Lodge, and her #1 bucket list item is an Alaskan Disney Cruise.