It's time to go under the sea with a brand new The Little Mermaid merchandise collection now arriving at the parks. With the highly anticipated live-action adaption coming out in May, it's time to be part of that world from head to toe!
If you're a fan of Ariel, you are in luck with this lovely vibrant Spring collection available throughout Walt Disney World and Disneyland Resort. You can find these items outside the parks, including Disney Springs and Downtown Disney!
Throw Blanket
They say flipping your fins, you don't get too far, but with this cozy blanket, you will only need to go as far as the comfort of your home! This blanket wraps you up in your very own mermaid tail and features Ariel's autograph embroidered on the side for $49.99.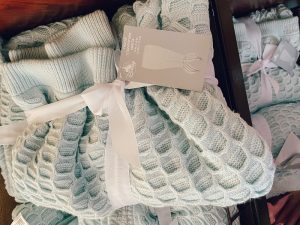 Flounder Top
If you love Ariel's guppy friend Flounder, you will love this tropical top retailing at $59.99! There is also an Ariel short sleeve tee available for $39.99 that's just as vibrant!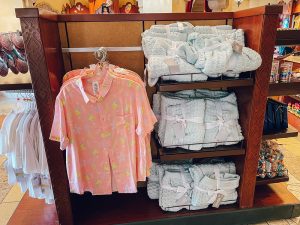 Mug
If you need to start your day with coffee, you're in luck with this beautiful coffee mug. This item features Ariel and her friends and, of course, her favorite dinglehopper for $19.99!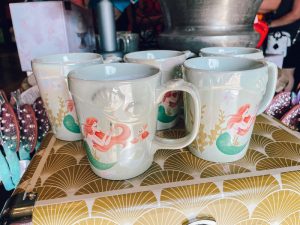 Throw Pillow
This Ariel seashell pillow is perfect if you want something as bright as a coral reef to liven up your room! The pillow itself retails for $39.99.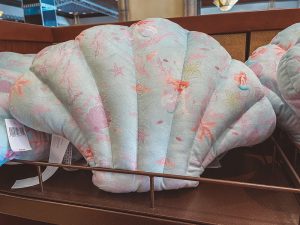 Short + Long Sleeve Tops
Whether it's hot or cold in the parks or wherever you are, this collection features a short sleeve and long-sleeve top with your favorite mermaid! The short sleeve shirt retails for $34.99, and the long sleeve costs $59.99.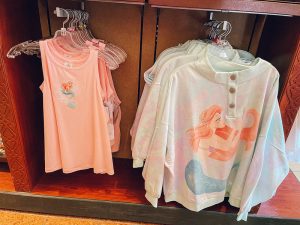 Children's Backpack + Dress
If your little one is a fan of Ariel, they're in luck with this Ariel backpack that can store all of their thingamabobs for $29.99. Additionally, there is a long sleeve children's pink dress that is for $44.99.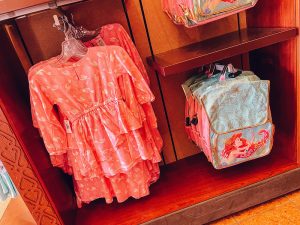 Lamp
If you want to add more to your collection, the Disney Princess Accent Lamp is perfect. This pearl-inspired lamp will brighten your grotto with a magical pearl for $79.99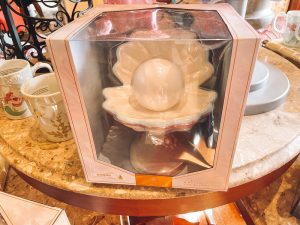 Which new Little Mermaid merchandise item do you like the most? Let us know in the comments!
Written by
Bobby Asen
Contributing Writer
Bobby has a strong passion for Walt Disney's stories and the Disney Parks. From taking vacations to the parks, to being an Annual Passholder, to working as a cast member for seven years at Magic Kingdom, his passion for Disney continues to grow. After visiting every Disney Park in the world, Bobby knew he wanted to share his experiences and his love for Disney in his writing.