Physical distancing at all times, including while outdoors, was a measure set in place when Walt Disney World reopened in July 2020. However, now that Covid numbers are declining and vaccine rates are climbing, Disney has put an end to physical distancing for guests dining outdoors.
Previously in Walt Disney World dining locations some tables were marked as unavailable. This was a part of Disney's health and safety measures to maintain a minimum of 6 feet of socially distancing, which has been reduced in a number of select locations around the parks. However, guests visiting the parks recently may have noticed that this is no longer the case. All the tables in outdoor dining areas are open for guest use, and tables have been placed in their previous locations, to provide more seating availability outdoors. Physical distancing is still occurring while dining indoors, with signs at tables indicating where is available to sit.
This welcome news comes after Disney's announcement that they will be slowly increasing capacity at Disney theme parks over the next few months. With an increase in guests who are looking to dine in the parks, it would have made it difficult to find seating while keeping half of the outdoor seating closed. This move will allow more guests to enjoy outdoor dining while in the parks.
Disney is steadily and safely making changes to return the parks to a sense of normalcy, and this is just the latest. What are your thoughts on Disney ending physical distancing for dining outdoors? Do you think this will help with the availability of tables when dining in the park? Let us know in the comments below!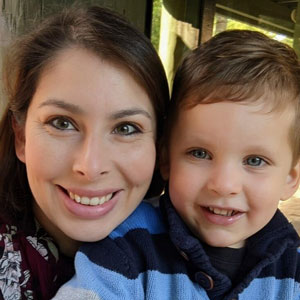 Written by
Rachel Van Norman
Contributing Writer
Rachel fell deeply in love with all things Disney as a little girl. Now as a wife and a mother herself, she shares this Disney obsession with her son and everyone around her. From her love of princesses to eating all the Disney food, Rachel spends her time radiating Disney magic and keeping everyone up to date on Disney news.