Disney has always been on the forefront of technology that's perfectly designed to enchant and delight guests of all ages, and their new Hey Disney! voice assistant is no exception. This new complimentary in-room voice assistant will allow guests to control their in-room environment, interact with resort staff, and much more with just their voice, and it's coming first to a Disney Vacation Club resort.
The rollout of this new in-room voice assistant will begin at Disney's Polynesian Resort, and will make it's way gradually to other Disney resort hotels. In this article, we'll explore what this new voice assistant has to offer resort guests, and how it works. Let's dive in!
What Can "Hey Disney" Do?
Disney is partnering with Amazon and building on some of the advanced artificial intelligence work that has been done with Alexa to bring what they are calling the Disney Magical Companion. Disney's Magical Companion is designed to be a conversational assistant, and some of the intended use cases revolve around entertainment, replacing calls to your resort's front desk, and acting as a guide to help you plan your day at one of the Disney theme parks.
A few examples of functions that Disney has shared are:
Wake you with a message from Mickey Mouse and pals
Order you more towels
Tell you jokes, play you stories or challenge you with Disney trivia
Take you into the worlds of Disney, Pixar, Star Wars and the Muppets for interactive character experiences
Inform you of showtimes in the Disney theme parks
Tell you when the next bus to Magic Kingdom leaves
Play games with you
Have one of your favorite Disney characters, Olaf, read you the daily forecast report
View this post on Instagram
How Does "Hey Disney" Work?
Disney has partnered with Amazon to place echo devices in guests' rooms, starting at the Polynesian Resort and eventually rolling out to other Disney resorts, that can be used just like a regular Alexa-enabled device, except with using "Hey Disney" as the trigger to summon the Disney Magical Companion.
Each echo device is complete with a full Mickey Mouse-inspired makeover to fit perfectly into your Disney vacation.
An Awesome New Addition To Your Disney Vacation
Disney's Hey Disney! voice assistant is the perfect way to upgrade your Disney vacation. With Hey Disney!, you can control your room environment, ask questions and get answers, interact with a star-studded cast of Disney characters, and much more just by using your voice. So be sure to check out Hey Disney! when it comes to a resort you'll be traveling to soon. It's sure to make your next trip to Disney that much more magical! So, what are your thoughts? Are you looking forward to putting this new voice assistant through its paces? Excited to trade in your annoying alarm clock sounds for Mickey & Pals? Let us know in the comments below!
Stay tuned to the DVC Shop blog for all the latest developments for Disney fans, whether that's what's happening in the Disney theme parks or around Disney Vacation Club resorts!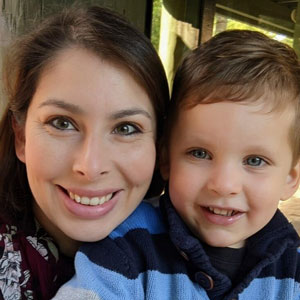 Written by
Rachel Van Norman
Contributing Writer
Rachel fell deeply in love with all things Disney as a little girl. Now as a wife and a mother herself, she shares this Disney obsession with her son and everyone around her. From her love of princesses to eating all the Disney food, Rachel spends her time radiating Disney magic and keeping everyone up to date on Disney news.